Digital modernization report: Top trends shaping government in 2023
From big data to zombie apps to staffing challenges, our latest research reveals opportunities for agency leaders to get ahead.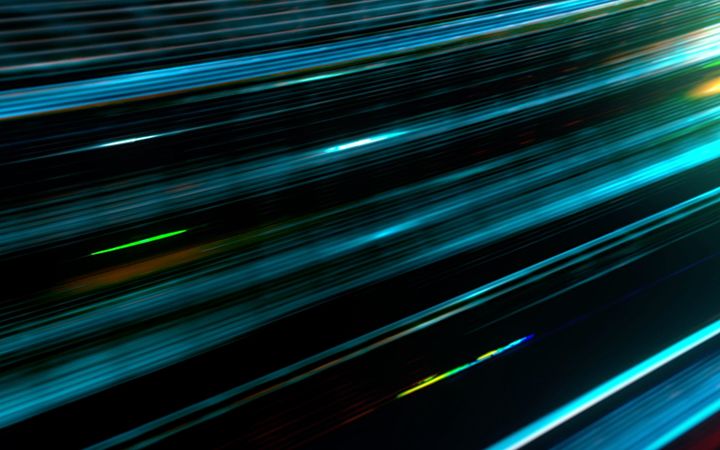 Sign up for Federal Technology and Data insights
Sign up for Federal Technology and Data insights
Sign up for Federal Technology and Data insights
Get our newsletter for exclusive articles, research, and more.
Get our newsletter for exclusive articles, research, and more.
Get our newsletter for exclusive articles, research, and more.
Subscribe now
Developing a portal to identify genetic risk factors for severe COVID-19
We leveraged the power of ServiceNow to design and implement a custom solution to help the National Institutes of Health's National Cancer Institute understand the role of genetics in determining the severity of a person's COVID-19 infection—in under one month!
One of the many challenges of the novel coronavirus that causes COVID-19 is its mysterious nature; there's still much we don't know. Scientists and researchers are racing to understand everything they can about the virus in order to develop treatments for those infected.
As we've worked with the National Institutes of Health (NIH) and the National Cancer Institute (NCI) for many years on everything from literature reviews of emerging science to non-smoking communications campaigns, it's no surprise that we've also been on the forefront of the agency's response to COVID-19.
Challenge
During the early stages of the COVID-19 pandemic, the U.S. government's public health apparatus launched a number of initiatives to help the research community investigate and respond. This included a collaboration between NCI's Division of Cancer Epidemiology and Genetics (DCEG), the National Human Genome Research Institute, and the National Institute of Allergy and Infectious Diseases to learn more about the genetic and immunologic contributions to the severity of symptoms if exposed to COVID-19.
To support this epidemiologic study, the NCI needed an entry point that would enable both healthcare providers and patients to register for the study and provide their private health data in a secure manner for research purposes.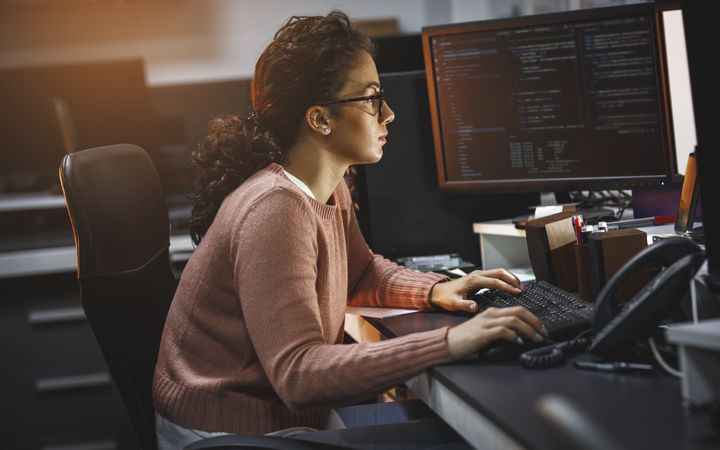 Use our Digital Services Center (DSC) to scale IT value across your organization
DSC is a portfolio modernization service supported by technical subject matter experts who leverage low-code platforms and cloud-based technologies to help CIOs improve back-office functions and achieve business goals.
Related services and industries
Solution
Working with NCI's DCEG and Center for Biomedical Informatics and Information Technology (CBIIT), we developed a portal that lets individuals quickly enroll in NCI's genetic COVID-19 study. The COVIDcode portal leverages existing NCI investments in human-centered design along with international COVID-related data sharing standards developed during the 2020 Alliance for Research on Corporate Sustainability conference.
Our team used out-of-the-box features of the ServiceNow Customer Service Management module along with our AppEngine accelerators to create the publicly-available forms, workflows, security models, and data sharing capabilities. This enables providers and patients to collaborate with NIH/NCI staff in order to register, provide samples, and collaborate on an ongoing basis—all the while ensuring appropriate PII/PHI privacy protections and that the coded/anonymized study data can seamlessly be shared with research groups worldwide.
Results
Working around the clock, we designed, developed, and released the COVIDcode portal for public engagement in under a month. Because of the system architecture, standards-driven data model, and ready-to-use UX components, our team has also been able to iteratively update the research study application to accommodate more targeted information collection and additional factors such as vaccinations when needed.
Data collected through COVIDcode has already been used in Operation Warp Speed and other large-scale research efforts that aim to develop therapies that reduce the severity of COVID-19 symptoms for some people.