Challenge
Support the 152 million youths who are victims of child labor and the 25 million people trapped in forced labor around the world. Source: https://bit.ly/2xdbMgN
Solution
Provide U.S. policymakers with reliable data on child labor and forced labor occurrences and responses through two mobile applications: Comply Chain and Sweat & Toil
Results
The U.S. government uses the research to inform policy positions and help foreign governments eliminate the worst forms of child labor. Businesses can also use the app's features to learn how to address child labor and forced labor in their own supply chains.
Gold standard
research and information gathering
10 years'
worth of data collection and research support services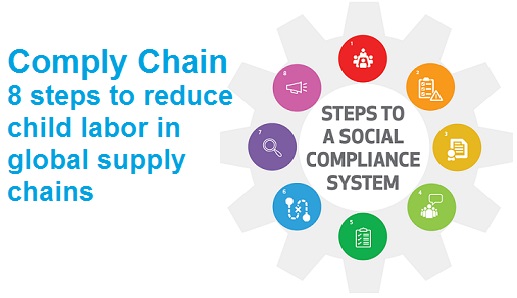 Comply Chain: Business Tools for Labor Compliance in Global Supply Chains is a comprehensive resource designed to help businesses root out child labor, forced labor, and modern slavery from their global supply chains. The app guides users through a step-by-step process to develop stronger social compliance systems.