Digital modernization report: Top trends shaping government in 2023
From big data to zombie apps to staffing challenges, our latest research reveals opportunities for agency leaders to get ahead.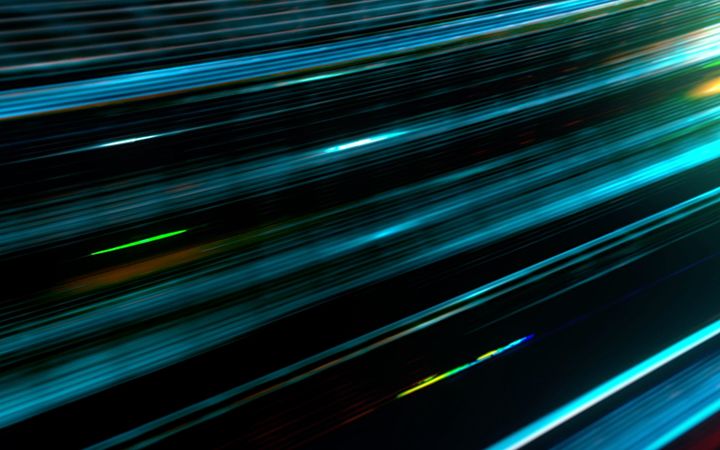 Sign up for Federal Technology and Data insights
Sign up for Federal Technology and Data insights
Sign up for Federal Technology and Data insights
Get our newsletter for exclusive articles, research, and more.
Get our newsletter for exclusive articles, research, and more.
Get our newsletter for exclusive articles, research, and more.
Subscribe now
As you work to improve and accelerate mission outcomes, are you struggling to fit UX into the picture? Here's how to integrate UX concepts into your everyday processes—and why it matters.
At the Gartner IT Symposium/Xpo 2022 Orlando, we had the chance to talk with federal leaders about what's on their mind—and incorporating user experience (UX) principles into their critical mission programs and functions was a hot topic. Balancing UX objectives with rapid delivery goals can seem like a daunting task, but it doesn't have to be. Some agencies have already cracked the code and successfully embedded UX into their processes. Others have UX at the top of their priorities list, but while they know it's a good idea, they aren't quite sure how to operationalize it.
Many organizations use the term "user experience" in a broad way and often interchangeably with the ideas of customer experience (CX) and customer support. While these are all part of a user-focused approach, they have distinct characteristics and play different roles in our understanding of the total customer experience. In agile development, we consider UX to be the usability of a product, tool, or system—but even that definition is subjective and the qualities of "good UX" have rapidly evolved with a greater focus on CX and Human-Centered Design (HCD) practices.
In the past, UX typically fell within the scope and skills of the development team who were responsible for design of the User Interface (UI), building to web-design standards, 508 compliance, and creating functional products. Today, we can enhance the design and development process with customer research to build products that better meet user needs, both in form and function.
The challenge for organizations is that collecting and interpreting that user data, aligning it to the business needs and priorities, and then using it to create requirements and test cases is not a common capability in the development toolkit and can take time to fully develop. It's not as easy as adding a UX expert to an existing development team; the whole team must understand the value of UX and support the integration of UX concepts into their everyday processes.
The good news is that the very core of "agile" enables experimentation and iteration and gives teams the flexibility to adapt to these new considerations. In our digital modernization work for federal agency clients, we push to bring UX inside the product team, alongside developers, business analysts and scrum masters, product owners, front-end developers, and lead developers, who also have a user-centered mindset.
How to build what your users want and need
Step 1: Get aligned
Begin by creating a shared vision of desired outcomes from a user perspective. Every team starts from their own place on the journey to better UX. It can be helpful to consult with a UX partner to see how much bandwidth your team has for UX and what kind of investment will resonate with you—the idealized process may not always be the right fit for your project or budget. Once you identify what you're trying to achieve, what you can accept in terms of process, and your priorities, you can start planning out the work by discovering what's important to users and what's feasible from a technical perspective.
Step 2: Find your UX champions
Having a person, or a team, who will recognize your starting point, support your unique integration of UX, and fight for its continued adoption will keep the UX and projects on schedule and flowing smoothly. As their name suggests, UX champions are customer-obsessed and bring strong user research skills to the table. But they also help set and adjust expectations as needed, which is key because successful UX often requires a compromise between what was planned and what the users actually want or need.
Step 3: Iterate until you get it right
You can work within your current Agile Software Development Life Cycle (SDLC) to incorporate UX seamlessly. One of the many advantages of an agile development process is its adaptability and natural compatibility with UX. If you have a good agile scrum process in place, adding iterations from a human-centered design perspective isn't hard. It just means trying ideas and building prototypes based on your best understanding of and empathy for the user—driven by investigation through research, user interviews, input from SMEs, etc.—collecting feedback, and revising ideas. While incorporating UX goals and activities into your development cycles does add time and steps in the short-term, having champions and alignment in place will help you determine how much user research to tackle in each sprint to keep development on track—while building the solutions and experiences your users want and need.
The right deliverables—and outlook—will support implementation
There are many tools in a UX expert's toolbox, and the key is to use the right ones at the right time to capture the user insights you need. Personas, journey maps, user interviews from both the generative and feedback perspective, concept validation, design reviews, prototyping, wireframing, usability heuristic analysis, and hands-on usability tests—essentially, showing a design to see what stakeholders think and whether it solves the problem at first glance—can all be helpful ways to inform the design and delivery of digital products.
But sometimes there's a sentiment of wanting to just crack on and build something, and that HCD is just going to make it take longer. On the contrary, if you bring HCD in well as an integrated process, you end up saving more than you spend: You cut down on waste because you're not building the wrong thing or something confusing, which causes more support costs.
How we operationalize UX to deliver mission outcomes
At ICF, we bring a user-centered approach to all our projects, building off the UX expertise we've gained in the federal space over 50 years. For instance, in our work with the Centers for Medicare & Medicaid Services (CMS), we embed UX designers into sprint teams to ensure the user focus is at the center of every application we build. We're currently working with the agency to evolve a large quality reporting system to improve healthcare outcomes for Medicare patients, and our approach prioritizes user research before major features, as well as UI/UX work and rapid user feedback conducted in lockstep with the development work. And to keep humans and mission outcomes at the center of our design and development activities, we engage with members of the patient community to get a true understanding of their needs so that we can build solutions that serve them effectively.
Pulling UX experts into the modernization process from the start can also help define the technical solution. To support the rapid digital modernization of the Office of Child Care, for example, we formed an interdisciplinary team consisting of relevant subject matter experts from our public health, public sector, digital transformation, and digital agency practices. Before considering the technology stack, we used human-centered design and conducted primary research on the legacy tool's workflow pain points and gaps, as well as discovery on overall user needs for the new system. That research allowed our UX team to create as-is vs. to-be user flow maps that were crucial in evaluating an appropriate solution.
And when your program serves millions of users, UX becomes even more important. This is the case with the U.S. Department of Housing and Urban Development (HUD)'s award-winning online platform, HUD Exchange. Our user experience experts partner with HUD program specialists, designers, and technologists to ensure the human side of technical problem-solving is at the center of program delivery, working with end users throughout the process to keep our team focused on improving service delivery for the people who matter most—the more than two million HUD grantees who are working to create affordable housing and address the homelessness crisis.
To get started, look for a UX partner with a deep bench of digital modernization capabilities and experience in your industry who can integrate tightly with your internal team. This partner will understand not only the outcomes from a user's perspective, but also what's involved in getting there—the tasks, the deliverables, how to collect feedback and incorporate it into successive iterations—and having that roadmap and collaboration is crucial to a successful, holistic UX adoption. Ultimately, UX is about so much more than help desk and customer service touchpoints. It is the beating heart of effective, friction-free service delivery that elevates the .gov digital experience.