Digital modernization report: Top trends shaping government in 2023
From big data to zombie apps to staffing challenges, our latest research reveals opportunities for agency leaders to get ahead.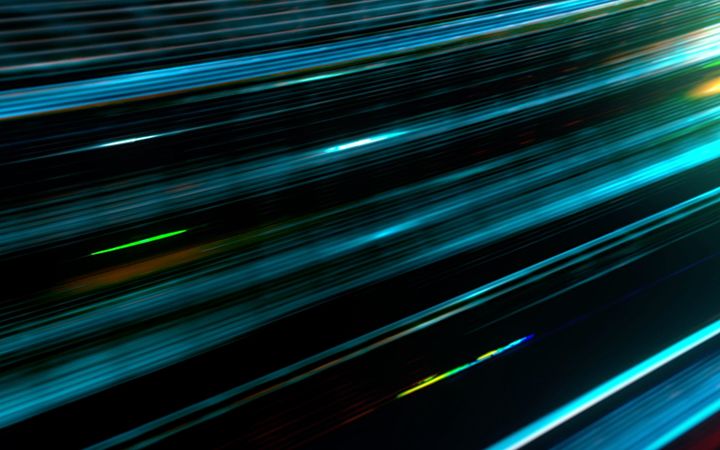 Sign up for Federal Technology and Data insights
Sign up for Federal Technology and Data insights
Sign up for Federal Technology and Data insights
Get our newsletter for exclusive articles, research, and more.
Get our newsletter for exclusive articles, research, and more.
Get our newsletter for exclusive articles, research, and more.
Subscribe now
Improving federal health data transparency for policymakers and the public
We worked with the Centers for Medicare & Medicaid (CMS) to provide officials, researchers, and consumers with an enhanced ability to identify ownership of nursing home facilities, improving transparency in healthcare. By leveraging data sets and improving the user interface and experience, we used digital modernization solutions to provide industry regulators and the public with information that reinforces accountability, promotes healthcare quality improvement, and increases consumer choice.
Effective data management is key to mission delivery. To better understand this process and the importance of data transparency, we had a dialogue with two ICF experts who have worked in federal health IT for most of their careers and are among our senior digital modernization experts. Karen Holloway, ICF senior vice president and chief market innovation and strategy officer for our federal agency clients, and Patrick McConnell, ICF senior vice president of scaled delivery services, share insights inspired by our work with CMS to make nursing home facility data publicly available.
ICF: How are we supporting CMS in its efforts to make nursing home ownership data available to the public?
Karen: We completely redesigned data.cms.gov to make it easier to find data sets in real-time—including the quickly changing ownership of many facilities—and introduced tools to analyze that data. So this is a big step forward.
Patrick: It really is. Now that the data is out there and we've made it accessible, we're going to see it showing up on healthcare and insurer's sites. And, other government sites now have the ability to ingest and include it. Facility ownership, which can frequently change, is an especially important metric as it allows regulators and policymakers to hold facilities accountable. This data will allow any person, but especially Medicare beneficiaries, to learn answers to questions like: What nursing homes are in my area? How far are they from me? What services do they provide? Who are they owned by? What is the track record for that company?
ICF: How did families and other stakeholders investigate and understand the care their loved ones were receiving before, and how will it change with this new tool in place?
Karen: In 2016, my family was in the unfortunate position of having to put my mother into a skilled nursing facility that could meet her needs. I was looking for data that would help me understand the various choices for care facilities—and it was difficult to track down or feel confident about it. There were old reports that were published as static PDFs, and I wanted to find metrics on state inspections, reports of abuse or neglect, staffing ratios, complaints, and more. As we toured facilities, we were desperate for this information so we could make an informed decision. With this new tool, everything is transparent and accessible, with the added bonus of analysis, all in one place.
ICF: What are some common data challenges federal health agencies face, and what approaches work best to create solutions?
Patrick: Within digital modernization, data management is an important challenge for many agencies. As consumers, we are quick to research a product and seek out reviews. Federal agencies want to empower people to be able to do the same for federal health services, but there are varying challenges. Legacy systems often lack the operating environments required for robust data reporting or to meet the evolving needs of users. Security is another important factor—especially for health agencies—as transparency must be balanced with the protection of sensitive user data. When it comes to creating solutions for these challenges, it's important to develop robust technologies that meet current user needs, incorporate change management training, provide mission-critical security, and increase oversight efficiency.
ICF: Why should agencies make this data publicly available?
Karen: Developing a system for acquiring and releasing data to the public helps agencies achieve transparency goals. In the case of CMS, this data release specifically helps advance the Biden-Harris Administration's Action Plan for Protecting Seniors by Improving Safety and Quality of Care in the Nation's Nursing Homes. By making data publicly available, individuals can have a more transparent view of health services—everything from quality of care to trends to costs. Additionally, healthcare providers and policymakers now have newly available and up-to-date information that allows them to improve consumer choice and hold companies accountable to standards.
ICF: How does ICF play a role in this modernization work?
Patrick: Using ICF's open-source frameworks and open standards increases our ability to rapidly support complex data management projects with agile development capabilities and leading technologies. With both accuracy and robust analysis front-of-mind, our team of experts deployed premiere digital modernization solutions to advance the needs of CMS and provide actionable insights, including a new consumer-friendly interface that displays information in ways that are both easy to search and understand.
Data modernization doesn't just make things faster for data analysts—it eases decision-making, increases transparency, and streamlines processes for everyone, from policymakers to customers. Embracing it with a partner that has a deep bench of capabilities and history of industry-specific experience makes the process smoother and the results more robust, delivering a better experience that increases everyone's confidence in your systems.