Digital modernization report: Top trends shaping government in 2023
From big data to zombie apps to staffing challenges, our latest research reveals opportunities for agency leaders to get ahead.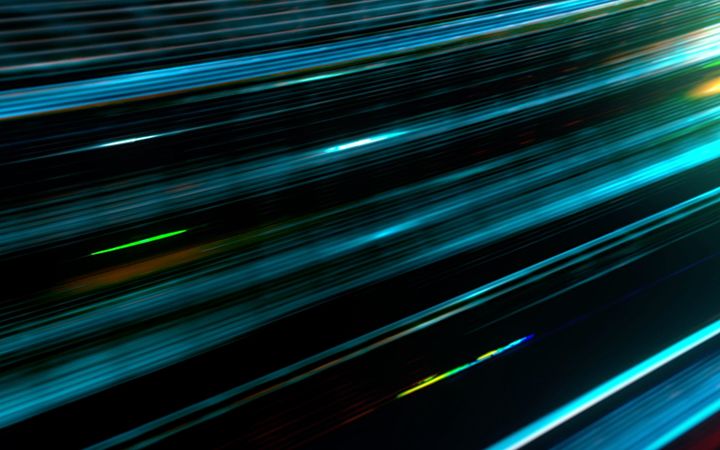 Sign up for Federal Technology and Data insights
Sign up for Federal Technology and Data insights
Sign up for Federal Technology and Data insights
Get our newsletter for exclusive articles, research, and more.
Get our newsletter for exclusive articles, research, and more.
Get our newsletter for exclusive articles, research, and more.
Subscribe now
Improving customer experience (CX) continues to be a top government priority, but how do you do it effectively? Learn about the layers and components that comprise a mature CX practice—so you can evaluate what you have and understand what you need to delight your customers at every touchpoint.
An excellent customer experience is built one interaction at a time—and requires an intimate understanding of what people want and need at every step along the way. Done well, CX may look easy, elegant, and almost effortless.
But in practice, building a mature CX function requires a mix of components and activities that range from funding and leadership to journey mapping and customer analytics tools.
Good CX increases trust among customers, which is foundational to good service delivery and effective mission fulfillment. That's why government agencies have been mandated to focus on improving their CX—but they haven't been given the tools to do so.
The lack of guidance for CX leaders has resulted in individually-led research, supported by the experience and knowledge of colleagues, and cobbled together with advice from the CX leads in other agencies who are a step ahead but similarly lack a view to what's next.
As you seek to build up the CX capabilities in your agency, this comprehensive framework can help you evaluate your CX maturity and determine where to focus your efforts to level up and sustain a successful CX organization in the government.
This framework will help you understand what you need to establish, grow, expand, and/or sustain your CX presence. And while each of the elements has specific value and purpose, agencies with limited CX capabilities can get started with just one or two of these. From behind-the-scenes foundational elements to customer-facing interaction elements where research drives operational and service improvement, this CX framework will help steer your journey toward a well-rounded organization.
Foundation: Create a stable CX platform
First things first. Before you can stand up and scale CX tools, practices, and touchpoints, you need to create a stable platform. If you don't have at least some of these elements in place, it will be a challenge to develop mature capabilities.
Here we present a mix of incentives and funding streams that can help you build a case for your CX investments, along with governance and leadership considerations.
Do you have an executive sponsor who can help drive the work? Have you developed a CX vision and purpose, along with objectives and goals, to serve as your north star? With these foundational elements in place, you'll be in a strong position to build a fully functional CX practice.
Incentives
CX Motivators
Individual and program performance incentives
CX priorities in agency strategic plan
Government Mandates
OMB (Section 280)
FACE Act
EO 14058 (federal CX)
CX Value
Cost savings
Better outcomes
Increased trust
Funding
Agency
Existing appropriations
Re-purposed appropriations
Program savings
Fee-for-service
Governance
CX Advisory Council
Intra-agency collaboration
CX advisory council charter
Greenlight CX initiatives
Prioritize CX initiatives
CX Policy
Customer bill of rights
Employee bill of rights
CX guidelines for employees
Leadership
CX Strategy
CX vision and purpose
CX objectives and goals
CX Executive Sponsor
Inter-agency collaboration
Awareness, advocacy, and executive support
CX maturity assessment
CX roadmap
CX org design
Enablement: Optimize and scale your CX work
The meat of your CX practice, the enablement layer encompasses the activities that help you optimize and scale the work you're doing—with the goal of spreading a culture of CX across the agency.
Building from your foundation, enablement brings your CX practice to life by focusing on the people, practices, structure, tools, and communications you will need to succeed. Whether it's training CX coaches or doing a deep dive into journey mapping and service blueprints, enablement activities are designed to bring rigor and alignment to your efforts.
Culture
CX Communications
External communications
Internal communications
Events and roadshows
Human Resources
Performance incentives
Awards recognition
Capacity Building
CX/HCD training
CX champions/coaches
Detailees
Tools
CX Center of Excellence
CX standards
CX best practices
Methodologies
Tools and templates
CX knowledge base
Practice
CX Community of Practice
CX CoP charter
CX CoP ways of working
CX Research and Analysis
Ecosystem mapping
Experience mapping
Customer intimacy
Journey mapping
Service blueprint
CX insights and recommendations
CX Scoping
CX service catalog
Opportunity assessment
CX efforts inventory
Interaction: Deliver excellent CX experiences
And at the top sits the interaction layer. This is where the work happens.
You've done the research and figured out what the customer journeys look like—and now you've designed changes that improve the way customers experience your services. But you're also measuring your solutions along the way to understand what's making a difference and where you need to adjust.
And finally, touchpoints such as chatbots, websites, and contact centers are where the rubber meets the road. Are you actually meeting people where they are and delivering the experiences they want and need?
Programs
Service Transformation
Service design/evolution
Policy updates
Technology modernization
Reskilling
Service Delivery
Scaling CX solutions
Services
Measurement
Voice of the Customer
Digital listening posts
Customer surveys
Customer analytics tools/software
CX Success Metrics
Customer outcomes
Customer satisfaction score
Contact center metrics
Employee retention
CX Reporting
OMB A-11 (Section 280) reporting
Public CX reporting
Touchpoints
Online
Public site/app
Internal site/app
Chatbot
Human
Front-line support
Contact center
Standing up an government CX practice can feel overwhelming at first. You may have some of these components in place, or may be starting from scratch.
We developed this framework to provide a full-picture view of the CX building blocks to help you identify areas of opportunity for your agency to develop an effective approach to CX.
ICF partners with federal CX leaders to transform customer experience—contact us to start a conversation.