Digital modernization report: Top trends shaping government in 2023
From big data to zombie apps to staffing challenges, our latest research reveals opportunities for agency leaders to get ahead.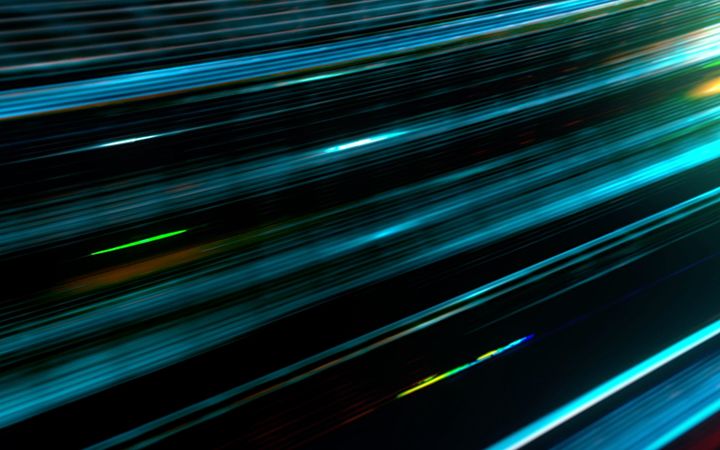 Sign up for Federal Technology and Data insights
Sign up for Federal Technology and Data insights
Sign up for Federal Technology and Data insights
Get our newsletter for exclusive articles, research, and more.
Get our newsletter for exclusive articles, research, and more.
Get our newsletter for exclusive articles, research, and more.
Subscribe now
Conversational AI can be a mission game changer, elevating humans to higher value work while improving service delivery for users. But, before you rush to plug a chatbot or virtual agent into your program, it's essential to follow these three best practices to ensure success.
Today, most people have interacted with a chatbot at some point in their online travels—from getting help navigating a website to accessing critical information in a healthcare emergency. With a wide range of functions available, developing a chatbot or virtual agent to fit your needs starts with understanding exactly how and why it will be used.
As part of their digital modernization efforts, organizations often opt for a chatbot when they see a recurring pattern in the problems that their users encounter, or when they want to provide customer service after hours or on weekends. To ensure that they can provide a basic level of support, they look for a tool that will bridge that gap.
During normal business hours, chatbots typically answer common, repetitive queries, which then allows human agents to focus on more complex questions or problems that need resolution. But, on the other end of the spectrum, sophisticated virtual agents may also be used to handle complex use cases by anticipating what users need.
In any case, if you think a chatbot might provide value to your process, the most important question to ask is "how will it help?" Looking at where users experience pain points and examining what's slowing them down will help reveal whether AI assistance would be a good fit. By focusing the conversation on adding user value, you won't end up engineering something that's too clever for the actual issues you have. (For more on this topic, read our article on how to make engineers customer-obsessed).
3 tips for incorporating conversational AI into your mission
Start with a vision. Don't begin with the tool, begin with the problem. By documenting your current environment, it will be easier to make informed decisions about where conversational AI platforms could integrate and provide the highest value to your users. We perform AI platform evaluations for clients and conduct stakeholder interviews to understand what's important to them and learn what they expect AI to do for them.
Define the tone and scope. Meeting the needs of users is critical to the success of any chatbot program. We develop user journeys and personas as well as incorporate testing to make sure we're addressing the real needs of the user. It's important to plan where and how this chatbot will slot into an existing process, creating less friction for everyone. This often means working with subject matter experts to script it.
Keep learning. Once the chatbot is launched, continue the learning journey, which is the fastest way to find new opportunities for growth, new content, and new functionality that users want. We practice reinforcement training, applying real user data to improve the chatbot's training and service delivery and ensuring that spam and bad faith actor users aren't impacting the bot's AI. We also provide content management including monitoring all traffic, looking at user behaviors, and providing insights that inform decisions on how to continuously improve the experience.
A chatbot with a purpose
Our work with a child welfare-based call center found that most calls came from people wanting to report suspected child abuse or neglect. Because reporting is controlled at a jurisdictional level, and not a federal level, callers had no idea whom to contact. As a result, the support agent would have to find the right hotline for their jurisdiction and then provide the number or link to the website.
Although this interaction could be completed quite quickly—just a few minutes to understand what the caller needed, find the right phone number, and share the information over the phone—staff time was very limited. There was also the issue of what happens to the reports of abuse or neglect outside of call center hours.
Our implementation of a chatbot solution for this project resulted in two parts; the first half being an automated pipeline for abuse reporting and the second half being a safety net of frequently asked questions and answers through text messaging when staff were unavailable or when users called outside of call center hours.
We chose an AI platform that was purpose-built to handle multiple channels of customer interaction including phone, text, and rich web chat and also seamlessly integrated into existing call center software.
Allowing a chatbot to direct callers to the right jurisdiction to report suspected abuse or neglect produced a win-win for everyone by freeing up time for more delicate issues that were completely outside the scope of AI—those requiring human empathy and decision-making.
With a shorter call center queue, staff could handle more complicated questions that truly needed a human touch. In addition, 24-hour support for common issues was also available for after-hours inquiries. For the call center team, the time saved on fewer calls in their queue has added up over the last two-and-a-half years and has allowed them to help with more complex requests and questions, such as responding to parents who want to understand their rights when their children are removed.
Traffic is monitored on a built-in dashboard that updates in real time, making it easy to identify trends in caller behavior that might merit new functionality or content to be developed. However, after working closely with the call center team to fully flesh out the system and content in the first year of production, the chatbot now runs with little oversight needed other than system updates.