From IT modernization and disaster management to renewable energy and digital engagement, these women are using technology to build a more prosperous and resilient world
Part of what sets us apart as a company is our blend of innovation, industry experience, and domain expertise. And with a workforce that's majority female, it's not hard to find women who know the value technology brings to helping our clients navigate change and solve their most complex challenges.
Meet nine women who share our purpose-driven focus to positively shape the future while also encouraging the next generation of female STEM (science, technology, engineering, and math) leaders.
Data analyst Claire Barrameda and her teammates often use technology solutions to reinvent the way we work and serve our disaster management clients. "We're constantly asking how we can make a process faster, more accurate, more reliable, and more accessible," she shares. And while they admit they don't often know the answer right away, "we're constantly challenging our own norms, learning, and expanding our knowledge and use of new software, tools, and best practices." For example, with the support of her team, Claire wrote a process automation script to streamline a highly repetitive and time-consuming task, resulting in a more accurate, fully standardized, and fully documented process. These are the kinds of solutions that save our clients time, make the most of their resources, and empower them to keep moving forward.
"Women in STEM fields may not be the norm, but STEM is not about maintaining the norm. It's about innovation and change, asking questions, and tackling problems from new angles. What better person to do that than someone with a naturally unique perspective?" — Claire Barrameda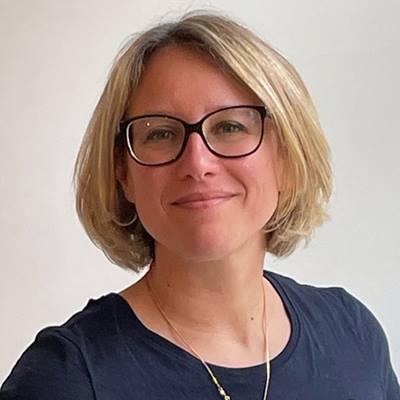 As a senior project manager, Rita Borgnolo supports the European Commission with the digital transformation of their websites, ensuring they're organized, visually appealing and coherent, user-friendly, and accessible to all. One of her toughest audiences has been school children and their teachers. To make learning about Europe more fun and memorable, her team created a site featuring games targeted at specific age groups that also showcase the cultural heritage, traditions, and values of each country. "Our diverse, multicultural environment at ICF makes my role even more rewarding and I appreciate how much we value diversity and the role of women at all levels."
"Take advantage of this time when equality and diversity are at the center of the discussion. We can choose to start a career in a field that has been historically dominated by men and dare to be great at it!" — Rita Borgnolo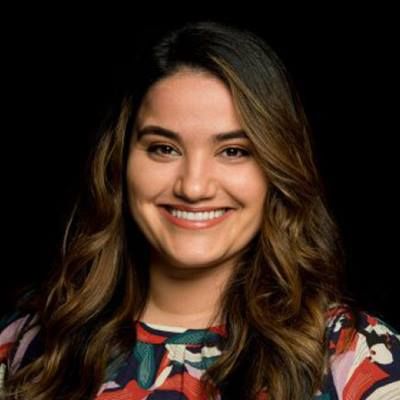 Engineer Arshiya Chime helps build renewable energy projects such as wind, solar, battery storage, and hydrogen. Ever-evolving innovation in her field has reduced the cost of electricity, which means fewer fossil fuels for electricity generation leads to less greenhouse gas entering our atmosphere. This is a big step forward to combat climate change. Her passion for the renewable energy field and its role in making the world a better place for future generations led her to ICF. "I love being surrounded by other passionate employees who want to make a difference."
"Technology is an exciting industry, and women can truly make a difference by bringing their passion and ideas to the table. We all can benefit from diversity to solve problems and innovate." — Arshiya Chime
Senior business analyst
April Conner
optimizes processes through system integrations, system automations, and configurations to new and existing platforms—ensuring that we're meeting our clients' goals. "This technology and these processes manage the extensive communications our teams have with clients' customers and our work would be impossible without these critical interactions," she explains. True to
our values
, April works hard to reduce the use of natural resources and gives back to her community by volunteering at a local homeless shelter.
"The technology industry wasn't always filled with women, so make your mark and know your point of view will always be unique." — April Conner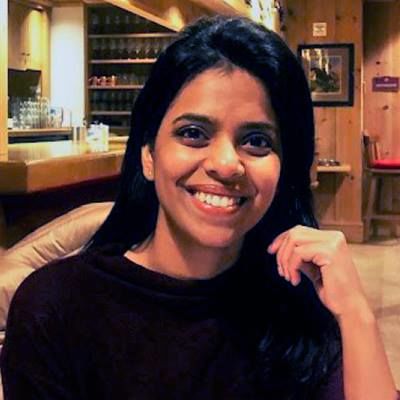 Utkarsha Devkar's
work as a data analytics developer includes applying different
data analytical techniques and technologies
from visualization to database management. She designs and implements end-to-end analytical solutions for
energy efficiency
programs through data modelling, querying, machine learning, and visual analytic tools. These solutions help utilities manage their programs while maximizing the impact of program dollars for their customers. Utkarsha shares, "Our commitment to
diversity and inclusion
and focus on collaboration help me deliver better results."
"With emerging technologies like automation and artificial intelligence making their way into most aspects of our lives, technology is one of the most innovative and exciting industries to enter." — Utkarsha Devkar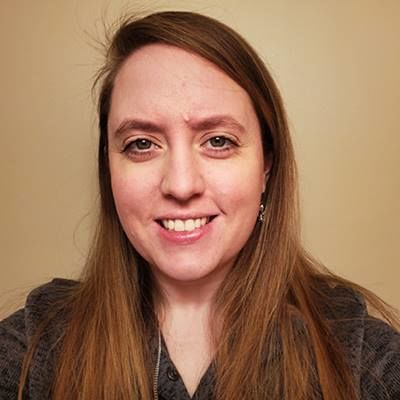 As a manager and
ServiceNow
architect,
Elyse Eckert
builds, solutions, communicates, and collaborates every day as her team delivers effective, high-performing solutions that accelerate our clients' missions. She believes that just because we've always done something the same way, doesn't mean it can't be improved, reminding us that "advancements in technology were never made with acceptance of the status quo." Elyse makes it her purpose to design and build solutions that improve efficiencies and result in high-impact outcomes—like creating tools to streamline, track, and share the results of
genomic data studies
.
"It's easy to follow the crowd. I advise women of all ages to follow their passion instead. Even if you're the only one, strive for success that will make you proud and show other females what technology careers are out there." — Elyse Eckert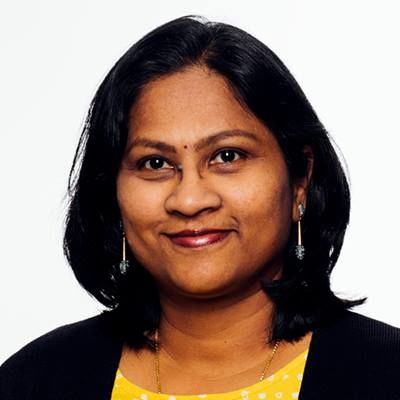 As a solutions architect and technical director, Nandini Mendu translates business needs into technical specifications for our tourism and hospitality clients, helping them drive economic growth and improve social development. Nandini is inspired to push herself and those around her to create solutions that exceed expectations. A career technologist, she's often the only female in her role and she looks for ways to connect women in her industry. "I have two bright and determined daughters and I want to see them, and other girls and women, be curious, ask questions, and share their opinions with confidence."
"Don't be afraid to stand up for your opinions. Use confident language, such as 'I'm confident in this approach' versus 'I think this might work.'" — Nandini Mendu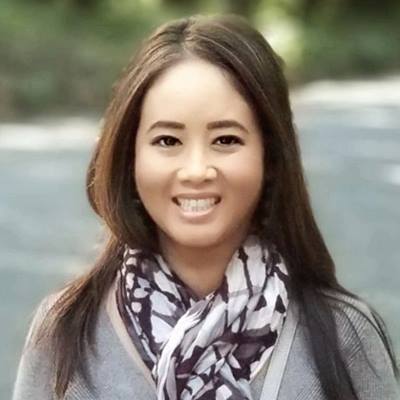 A business development systems analyst, Kimmie Nguyen brings creativity, curiosity, and positivity to her collaborative approach for continuous process improvement—while leveraging technology and relationships to develop scalable, sustainable technical solutions. She believes diversity and representation are critical in shifting a company's cultural mindset and business practices. "My mom encouraged me to be comfortable in my own skin, make friends from diverse backgrounds, be curious and open-minded, and develop an understanding of the world through not just my own experiences but others with whom I cross paths."
"Women should understand the challenges and gender biases that come with working in any field, but also shouldn't let it intimidate or waver them from their goals." — Kimmie Nguyen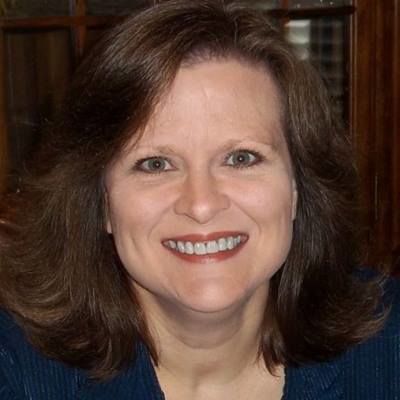 Modeling and analytics lead Shelly Norris says technology plays a huge role in her work every day. "My work involves estimating how much energy a solar farm can be expected to produce. These calculations involve math, science, and software tools that I help develop." This is central to our purpose of building a more prosperous and resilient world as renewable energy is a valuable part of fighting climate change.
"My advice to future female STEM leaders: If you love math or science, a job in technology is not just a way to an in-demand and well-paying career. It can be a lot of fun!" — Shelly Norris