From associate to CEO to executive chairman of the board, Sudhakar Kesavan's story is intrinsically connected to our history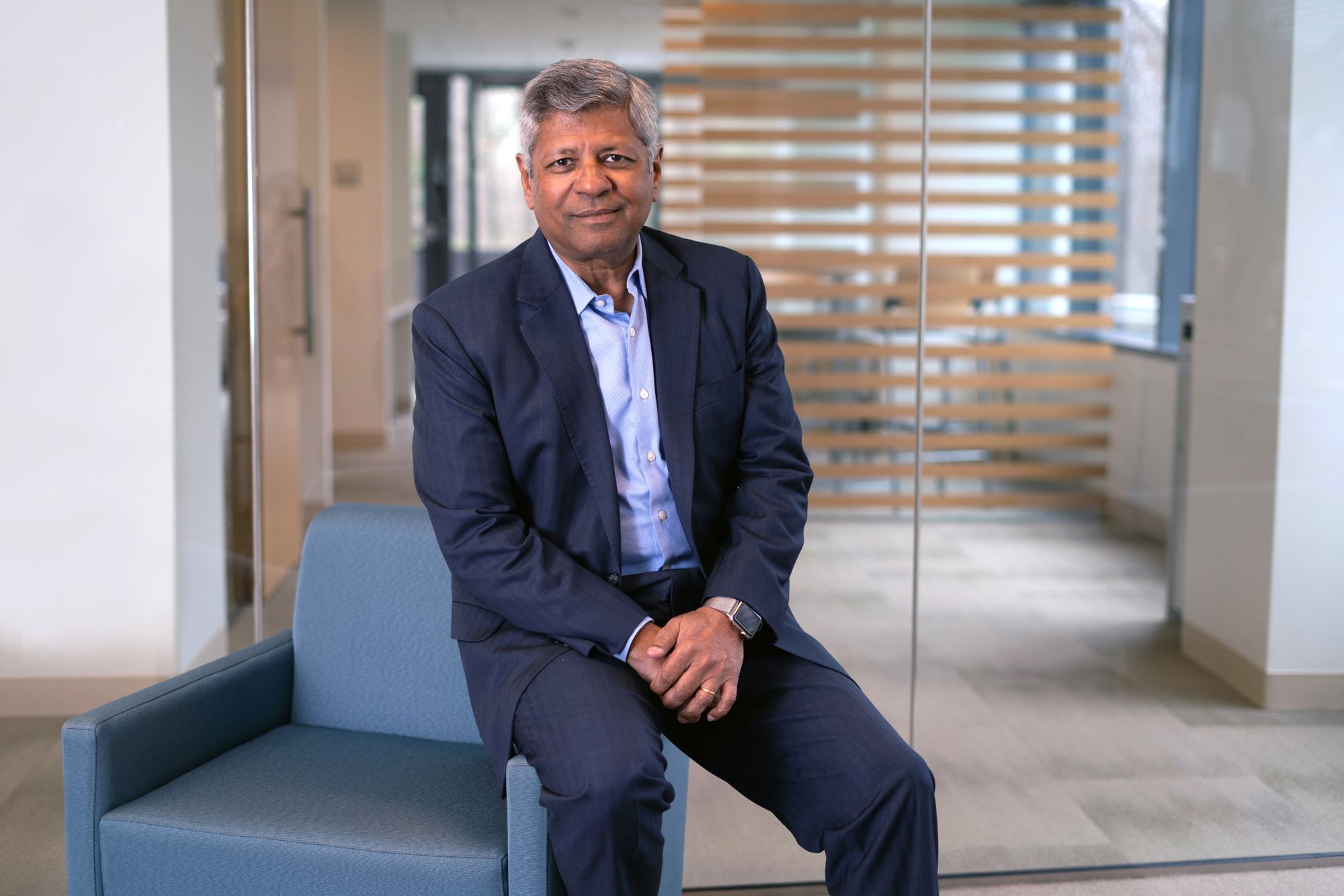 He started as an associate back in 1983 when we were a small team focused on advisory services to government agencies. Along the way, Sudhakar Kesavan helped us become one of the most successful stories in our industry. For two decades of our 50+ year history, he was at the helm, as our CEO then the executive chairman of our board of directors until his retirement in 2020. Now he's sharing his expertise as an advisor and board member to a number of growth-oriented technology, health, and services companies.
"I dreamed of building a different kind of company, one that addresses critical issues and has a lasting impact."
— Sudhakar Kesavan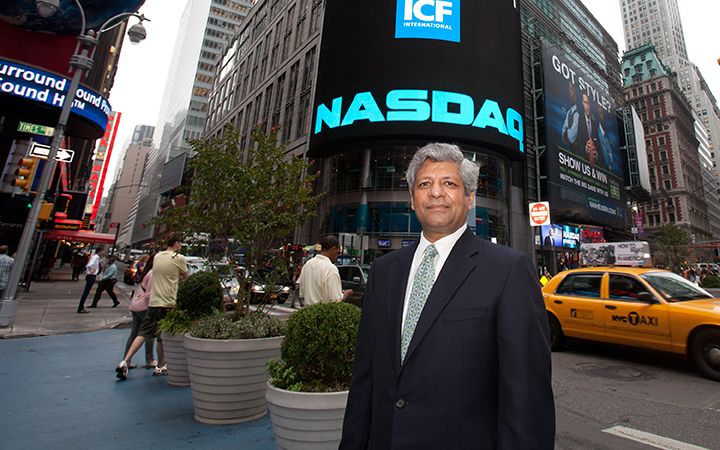 A proud moment for us and Sudhakar when ICF went public in 2006.
He helped us transform from a primarily D.C.-based firm to a publicly traded, global consultancy spanning four continents. He progressively diversified our portfolio, finding opportunities along the way to create more value for our clients and our people. As CEO, he led our expansion in annual revenue (growing from $100 million in 1999 to $1.5 billion in 2020), size (broadening our team of experts from 550 to 7,000), and scope (adding 20+ companies to our ICF family). And he led us to became the first professional services firm in the world to achieve net carbon neutrality in 2006.
As Sudhakar liked to say, "playing it safe almost never leads to long-term success." We were started by an entrepreneur and we've grown because we haven't stopped thinking like one. Thanks to Sudhakar's entrepreneurial spirit—taking calculated risks and always finding way to add value—we've been able to re-invent ourselves and evolve. His business approach is at the heart of our story: knowing when to react to rapidly changing environments and when to make disruptive decisions to stay ahead of change.
Now, we are a technology company; a digital agency; a design firm; a research firm; and so much more. And we've stayed true to our roots—balancing profitability with social responsibility and ambition with compassion.
"The camaraderie of our people makes ICF feel like home—working together to make the world a better place."
— Sudhakar Kesavan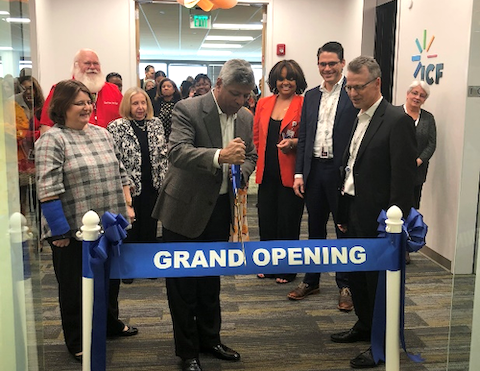 Sudhakar celebrates the opening of a new office in Atlanta, Georgia.
We are a better firm because of Sudhakar. His passion, optimism, and determination has shaped us. His personal story—immigrating to the United States shortly before he joined ICF—inspires us. And we like to think that we've shaped him, too. After all, our purpose-driven work spoke to him enough that he stayed with us for more than 35 years.
Hear Sudhakar share more about his journey, from a chemical engineer to senior executive, and the lessons he learned along the way in this podcast.