Mary Garrison is determined to change how child welfare and family services are delivered to improve outcomes for those who need it most
Helping make the world a better place is in our DNA. It's demonstrated through our actions and the client work we do every day. Where we're building a sustainable and low-carbon future. Transforming government to better serve citizens. Helping communities prepare for and recover from natural disasters. And improving health, educational, and economic outcomes for those who need it most.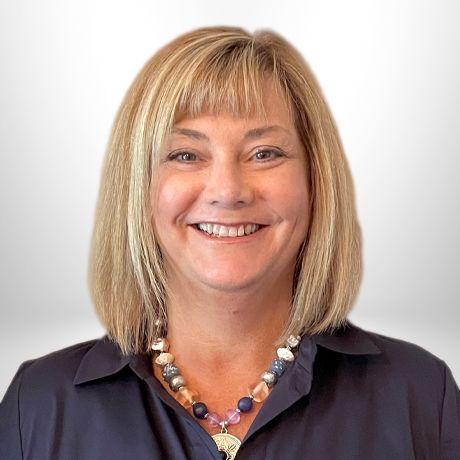 Vice president Mary Garrison is one of our dedicated leaders contributing to this mission. Part of our social programs team, she leads our work with children, youth, and families—designing and modernizing tools, developing and improving infrastructures, and creating innovative solutions—to protect and ensure that children and youth are safe and thriving.
With 35 years of social services experience, Mary's expertise intersects mental health, behavioral health, juvenile justice, child welfare, and more. She builds tailored solutions to help move the child welfare and at-risk youth sectors forward, identifying the right problem to solve, at the right time, in the right place.
For example, she oversaw the design of a new, comprehensive auditing system to monitor a facility's ability to meet standards for preventing sexual abuse and harassment. And stood up a child welfare technical assistance center serving all U.S. states and territories.
But her real goal is to effect change in the system itself.
"Changing a system like social services—one that carries its own weight, momentum, and investment in continuing the status quo—is incredibly difficult. But it's imperative we transform the way we support children and families."
Mary shares, "I want to expand ICF's ability to apply our expertise in serving children, youth, and families to more state, local, and federal agencies. To contribute to practice improvement and reform based on the research and evidence we have across multiple types of child caring systems."
Working toward systematic change
To help move the needle, Mary has built a team of experts who embed lived and learned experience throughout their work—employing a model that recruits, trains, and supports individuals whose experience and expertise in child welfare helps inform policy, practice, training, and outreach services. For example, individuals who have moved through the foster care system as children, youth, or family members bring a unique viewpoint to identify barriers to engagement, inflammatory language, absence of power sharing, cultural insensitivity, and poor collaboration practices.
Mary also firmly believes that the protection of children, and youth especially, is the responsibility of us all. And that supporting the whole family structure is imperative. "Research shows that children do better when kept with their families, but that's not where our society invests resources today," Mary says. "Rather than enact safety intervention systems, we should be supporting the entire family structure through prevention services for more successful outcomes."
"We're shaping the future of our world by supporting our neighbors, our family, our friends, and our community members. If we don't act to contribute to their success, we're actively contributing to future problems that will tear the fabric of our society."
She's found her home
Mary says, "I've worked for nonprofits, universities, and now at a consulting firm. There are positives and negatives in all settings but I'm exactly where I want to be now." Citing our collaborative culture and the meaningful work we do as key drivers. "There are many rewarding opportunities at ICF and the work of my team is influencing child welfare and family services on a national scale."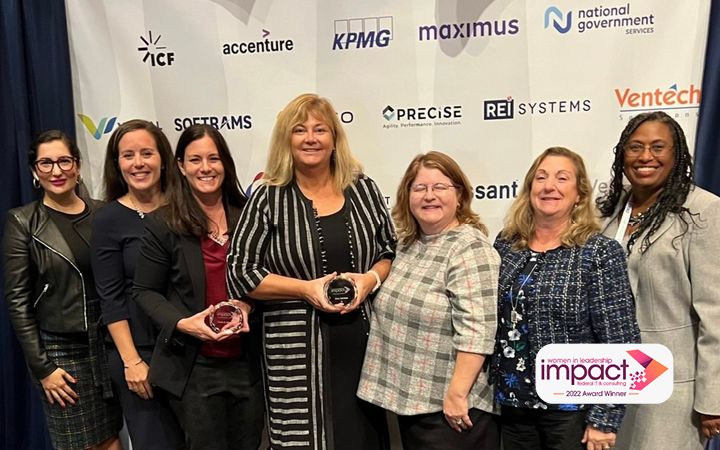 Mary enjoys seeing her staff grow professionally and the different perspectives and histories they bring to her team. Together, they're working to change how child welfare services are being delivered across the nation.