"Kits for Kids" help families keep energy bills low in a stay-at-home world
ICF's energy efficiency team keeps SMECO customers on track
It couldn't be easier. Members of Southern Maryland Electric Cooperative (SMECO) fill out a simple online form to receive—at no cost—six LEDs and an efficient-flow showerhead. It's called the SMECO Energy Efficiency (EE) Kit Program. And it's a relatively new addition to the SMECO EmPOWER Maryland Portfolio that ICF's Commercial Utilities team has managed since 2010.
But residential energy efficiency is facing unprecedented challenges these days. Most SMECO members—like everyone else—are at home more and using a lot more energy. They're jugging increased screen time for their children. Virtual learning and video chats are the new norm. "We couldn't stop thinking about the impact this is having on our clients' customers and their families," says ICF senior energy analyst Elena Vera.
Lessons for the next generation
ICF has already helped SMECO provide over $54.6 million in energy efficiency rebates, reduce operating costs for over 4,700 local businesses, create over 400 jobs, and save the area over 364,000 MWh of electricity.
"We knew SMECO could use this as an opportunity to offer support in reducing energy consumption during this time of uncertainty," Elena adds. It's also the perfect time to engage the next generation of energy users.
Kits for Kids attracts a new demographic—children—as both students and their parents are struggling to stay engaged at home.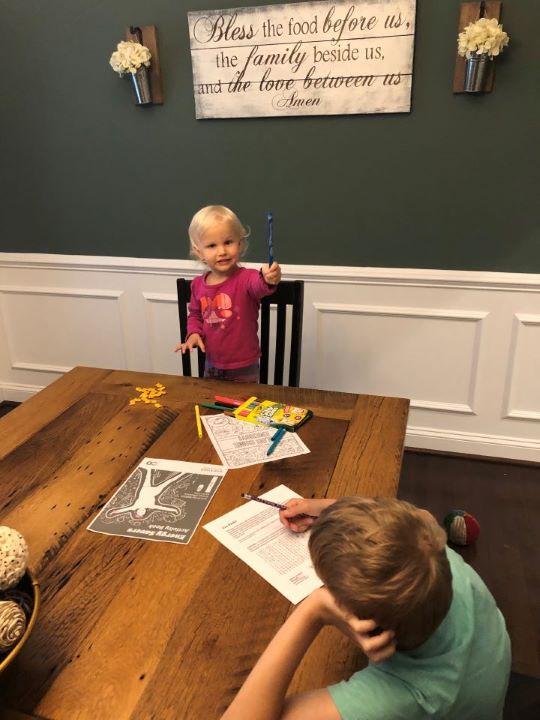 "Kits for Kids," launched in April, includes an LED nightlight and an advanced power strip. When families order their kit, they can download a free energy efficiency educational workbook to learn more ways to save energy at home. The workbook concept was developed specifically to help children exercise their mind, work on their fine motor skills (coloring, word searches, etc.), and to give them a break from the blue light of today's digital screens.
The goal for both programs is to reach a total of 5,000 households by the end of 2020—and reduce home energy usage by 355,000 KWh.
A once-in-a-lifetime opportunity
"I'm extremely proud of what we've already accomplished as partners with SMECO," says ICF's regional senior director (and SMECO customer) Justin Mackovyak. For the past 10 years, his team has managed SMECO's Residential and Commercial Energy Efficiency programs. Work that has garnered SMECO national recognition and awards, including ENERGY STAR Partner of the Year and the Smart Electric Power Alliance's Cooperative of the Year.
But there's a lot more to come, as the entire team has proven. "This situation—with COVID-19—is hopefully unique," Justin continues. "Fortunately, we at ICF have the right tools to help our clients not just make the most of it, but to bring something positive from it."
And that's ICF's values at work.