Folsom finds a new home at ICF while helping other women "level up" their careers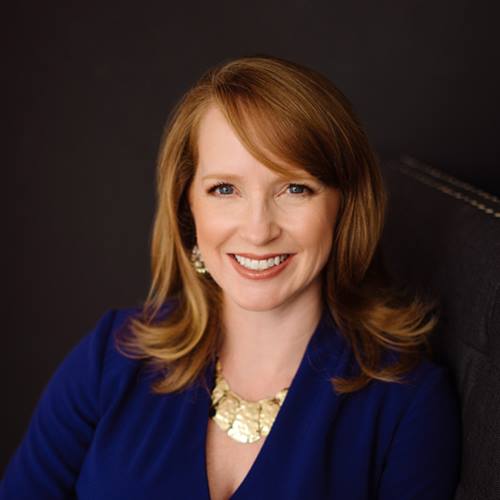 Unemployment has hit women, particularly those of color, the hardest during the pandemic. More than 5.4 million women have left the workforce since February 2020, bringing the women's labor force participation rate to 57%, the lowest it's been since 1988, according to the National Women's Law Center. Even more staggering—it's estimated that employment for women may not fully recover to pre-pandemic levels until 2024—two full years behind the projected recovery for men.
But that may not be the case if Jennifer Folsom, vice president of growth for ICF Next, has anything to do with it.
"Looking for a new job is one of the most stressful life events we all experience, but it doesn't have to be," Jenn shares.
Paying attention to cultural fit
Jennifer understands the challenge and uncertainty of a job search during a pandemic. She recently made her own career pivot to join us at ICF, an experience she shared with NBC News.
Throughout her job search, she was keenly observant of how companies were supporting team members in their work-life integration. She also paid close attention to how employers were supporting their staff in terms of interpersonal support and workday schedule flexibility.
"If someone asked to reschedule an interview or call for caretaking reasons, I took that as a sign of implicit support for the many roles women are playing right now."
Her attention to the details solidified her decision to join us. During one of her video interviews, an executive calmly asked if she could pause the conversation to reboot her daughter's laptop for virtual school. "That signal, that it was okay to be interrupted for caretaking while at work, was all I needed to see to understand how ICF approached work during COVID-19."
Her positive experience carried through to her onboarding. An assigned buddy held daily touchpoints to check in with Jennifer, make sure she was quickly assimilating, and help fill in any gaps. Her new team pre-scheduled meetings with key internal stakeholders and partners so she could hit the ground running. "This simple step in employee preparation reduced a lot of my anxiety of what I should be doing those first new weeks in my new job."
Helping other women
Jennifer, who is also a published author on women in the workforce, has teamed up with NBC News and a cohort of experts to launch REBOOT Your Career Camp. This Know Your Value series features women who have lost their jobs during the pandemic and are struggling to rejoin the workforce. Women share both the highs and lows of their journeys in hopes that it will help others looking to restart their careers.
"Now, more than ever, we need to bring our best selves to work to solve some of the biggest challenges of our lifetime."
Learn more about what it means to work at ICF.