Our best-in-class creative studio used authentic storytelling to build powerful campaigns and brought home 15 ADDY awards for their work.
The ADDYs (American Advertising Awards)—the advertising industry's biggest awards competition—are presented annually by the American Advertising Federation (AAF) at the local, regional, and national levels. This year, over 40,000 entries were submitted to two of the largest local competitions: AAF-DC (Washington, DC) and AAF-B (Baltimore).
And our marketing, communications and digital transformation agency ICF Next came home big winners! Honored with 15 awards, including a Best in Show, across three campaigns at both events.
Closing the race gap in science
For this National Institutes of Health (NIH) National Heart, Lung, and Blood Institute campaign, our team used stylish yet simple animations to highlight diverse stories and authentically tap into a shared greater purpose.
The social media campaign featured four unique stories from NIH fellows, with the goal of promoting fellowship programs at NIH for early career scientists from underrepresented groups.
The stories weren't the only win of this campaign. We took home a total of 10 awards at AAF-DC, including Best in Show. As well as awards in the Film, Animation, Illustration, Art Direction, and Social Media categories.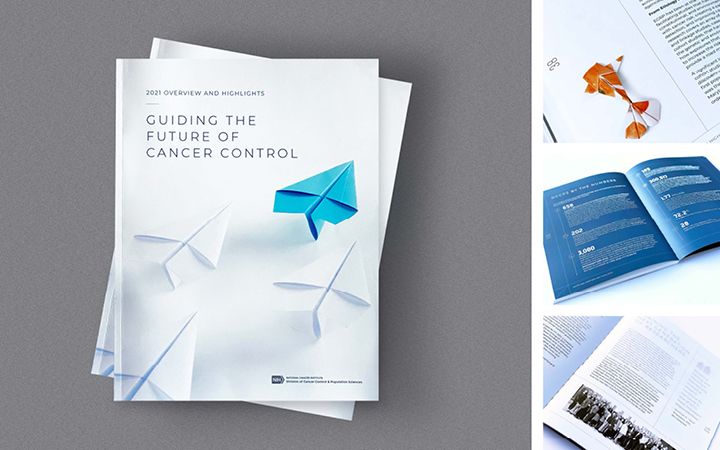 The future of cancer control
For another NIH client, the National Cancer Institute Division of Cancer Control and Population Sciences (DCCPS), we produced an elegant microsite and digital publication to guide users through the complex future of cancer control and cancer research.
The campaign took home three Silvers at the AAF-DC awards: Book Design, Microsite, and Digital Publication.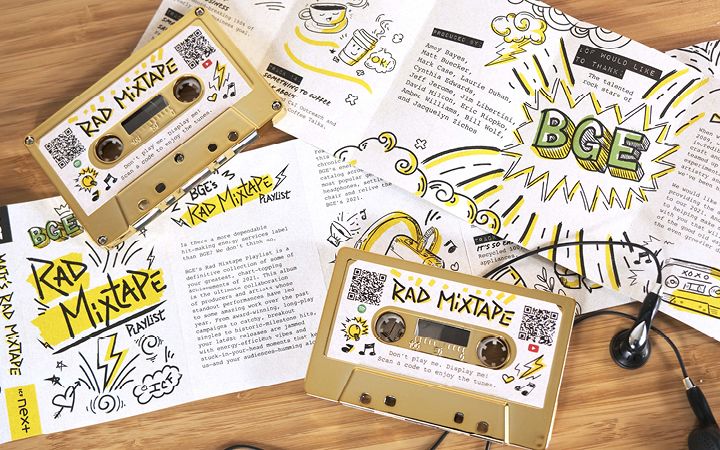 We made you a rad mixtape
As a "thank you" to trusted client Baltimore Electric and Gas (BGE), we created a mixtape of musical puns to highlight their biggest accomplishments. Because who doesn't curate a personal playlist for their friends?
This campaign took home two awards in the Industry Self-Promotion category, including one for Direct Marketing & Specialty Advertisements and another for Brand Elements.
"This year's awards have special meaning for me. The work we produced on a very touchy topic like advancing workplace diversity won the greatest number of awards along with "Best in Show." It's truly gratifying and humbling. Not only does this confirm that teamwork has great power, but it also confirms that good work only comes from an inclusive, inspiring leadership approach. Congratulations to the NHLBI, DCCPS, and BGE teams!" – Vetry Ramachandran, ICF creative director
We're always excited to win awards, but we're most proud of the work we're delivering to help clients to solve their toughest challenges. Like advancing workplace diversity in science with NHLBI; helping simplify and clarify critical, transformational work for NCI; and even celebrating partners, like BGE, who are making a real impact for their customers.