Our multicultural communications team develops programs and products that reflect the culture, norms, language, and geographic diversity of Hispanics and Latinos in the U.S.
For more than a decade, Hispanic/Latino communities have led the multicultural population growth in the U.S. With that marked growth comes a responsibility to communicate with and engage these communities in authentic, respectful, and culturally and linguistically appropriate ways. Cultural considerations are essential to the development of communications campaigns for Hispanics and Latinos. To be effective, the programs and products must reflect the culture, the norms, the people, the language, and geographic diversity of Hispanics and Latinos in the U.S.
Our Multicultural Communications Team is comprised of several professionals who represent the diversity of the communities. Individuals from Puerto Rico, Colombia, Costa Rica, Dominican Republic, Bolivia, and Mexico. And Afro-Latinos who offer another layer of intersectionality that's important to represent through creative campaigns and messaging. Our team includes those who were born in the U.S., as well as those whose families have built lives in the U.S. as immigrants. Further, they reflect the intersectionality of the Hispanic/Latino communities—ensuring a broad representation of gender, age, country of origin, marital status, parental status, and more are considered. These cultural considerations are what takes a campaign from good to great.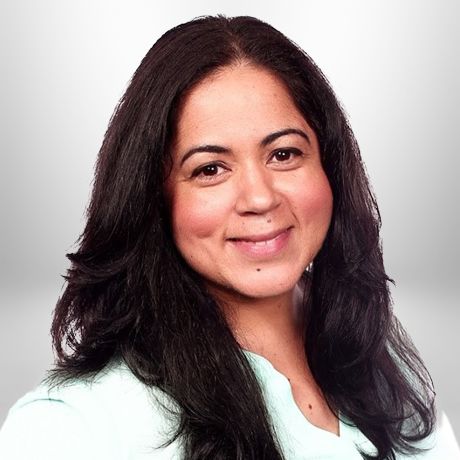 And this is why Cassandra de la Cruz Oshinnaiye, our lead for the Hispanic/Latino cohort of our team, has focused her career on engaging Hispanics/Latinos. For nearly two decades, she's promoted federal health programs, higher education for multicultural communities, and health programs for Hispanic/Latino older adults.
"I want to make sure our community has a seat at the table from the beginning so we're not an afterthought, especially on issues where we're most affected," she shares. "Our diversity motivates and inspires me to ensure our stories and our people are represented accurately."
"What I love most about doing Hispanic/Latino-focused communications is there are so many different audiences and so many different stories that can be told."
Motivation through experience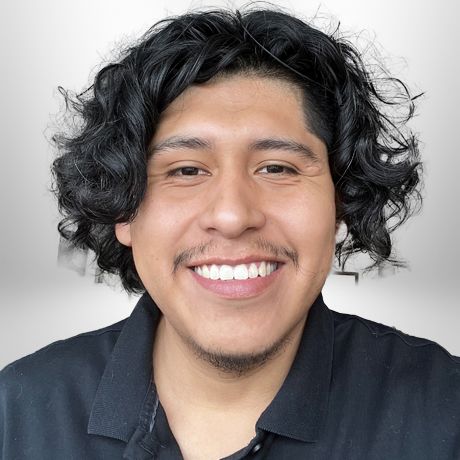 "There were several times where I had to miss or leave school early to help translate for my mom during her doctor's appointments," says Carlos Sanabria Montano, whose family originally comes from Bolivia. "Unfortunately, my older brother and dad had to go to work and could not go with her as we needed the money at the time. Luckily, I had teachers who were understanding and were able to help move dates if I had to miss any assessments."
Now, Carlos supports public health campaigns as well as those focused on housing and transportation to engage with Hispanics/Latinos. He adapts content into Spanish and helps colleagues develop initiatives that reflect culture and language for Hispanics/Latinos. "I grew up experiencing many hardships due to the lack of resources and support available in Spanish," he says about his motivation for doing the type of work he does at ICF.
"My experiences inspire me to work toward ensuring that resources are available and delivered in a way that is accessible to the Latino community. I hope that people in similar situations can benefit from the necessary change we're leading."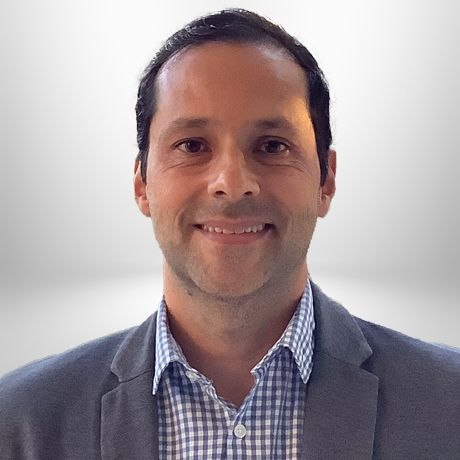 A husband and father of two young boys, Alfonso Pernia, MBA, also brings his passion for helping educate the Hispanic/Latino community in resonant ways to his client work. "What drives me is the great opportunity and responsibility I have to help my people," shares the native of Colombia who now calls South Florida home. "I consider myself very lucky to be where I am right now; not a lot of Hispanics can get similar opportunities as I had. During the years I was able to work directly with the community, I realized how big the gap is not only in health, but in many other areas."
"There is a great need for people like us to do our part and use our voice to change lives and ultimately make a difference."
Getting the message right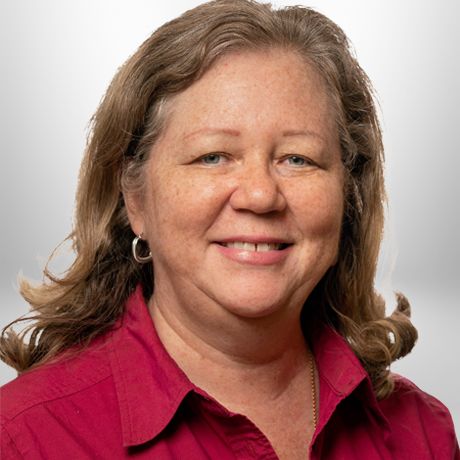 It's this personal desire to educate Hispanics/Latinos who have personal journeys like them that primarily drives the ICF team. The family connections are strong drivers.
"For me, I want to make sure the translation from one language to another is correct—that the message the sender wants to convey is actually being sent, not just from the words but the intent and cultural context, too," says Luz Cortes Jones, our lead Spanish translation and transcreation specialist who has built a career in this field over two decades.
"My daughter learned from me how privileged she is to speak two languages (English and Spanish), and how easy it is to communicate when she is traveling. Just the fact that she can translate for her grandmother and speak in her grandmother's native language when she is visiting makes her light up and say 'YES!'" Luz says.
"Making sure you put forward the intended message is not easy; that is the reason I love to do what I do. There is this sense of pride when people see information in their language, and it has your mark on it."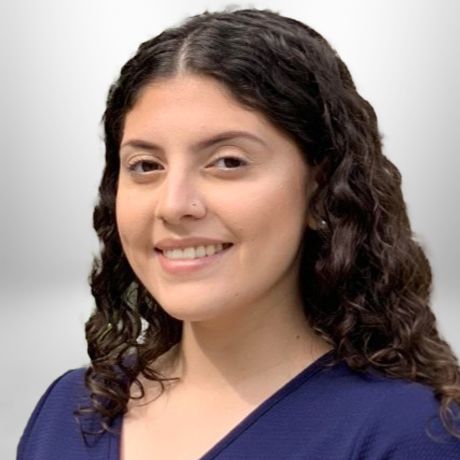 Getting the message right is what motivates Valeria Retana, too.
"I've realized that there usually are resources, programs, and information available—but often times, my community is not being 'passed the message' or the message simply does not make sense because it wasn't made with us in mind," Valeria, whose family originally comes from Costa Rica, explains. "I want to help change that."
"I do this work because I know it will help the people I care about."
Addressing social determinants of health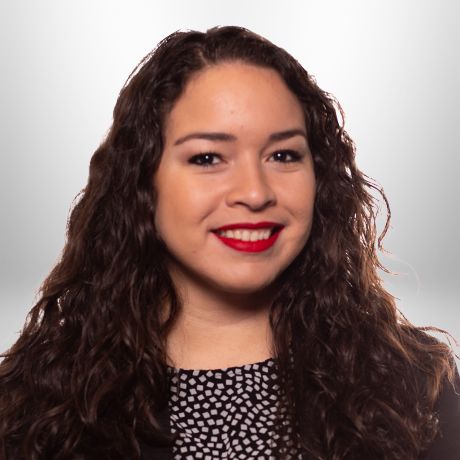 Currently, our Hispanic/Latino audience-focused communications team supports clients across multiple sectors, including public health, transportation, energy, housing, homeless services, financial services, and other areas. In helping our clients better communicate and address these social determinants of health, our team recognizes the impact they have on Hispanics/Latinos wellbeing in the U.S.
Cristina Cruz has built a deep career in engaging the Hispanic/Latino community primarily through public health campaigns for U.S. Department of Health and Human Services agencies and offices like Centers for Disease Control and Prevention (CDC), National Institutes of Health, Office of Infectious Disease and HIV/AIDS Policy, and Office of Minority Health. A native of Puerto Rico, Cristina strives for authenticity in her work and thrives on community engagement.
"What began as a job at first led to a passion for health education and authenticity," she says. "Through this work I've had the opportunity to travel and meet community leaders and champions who dedicate their daily lives to helping others by making sure their neighbors know where to access health services and teaching them how to care for themselves and their loved ones, among many other things. It's been an honor to help equip them with the tools and messages to help their communities. These community leaders are the ones who inspire me to do this work."
"Knowing that creating resources and adapting materials in someone's native language can help them make decisions and take actions that can help them live longer, healthier lives, or even get to enjoy that special moment with their families, that's what motivates me."
Recognizing intersectionality of cultures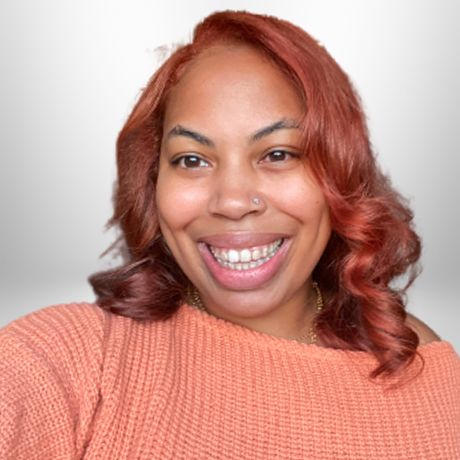 It's what also motivates Imani Cabassa-George, MPH, an Afro-Latina who straddles the intersectionality of cultures and connects her background with her education as she pursues a Ph.D. in communication, culture, and media studies from Howard University for the benefit of her clients like CDC. Afro-Latinos represent 12% of the adult Latino population in the U.S. The term Afro-Latino is rooted in history and it acknowledges, despite the dominant narrative, African descendants also have a history and presence in Latin America and Caribbean countries.
"Afro-Latinos like myself are often overlooked and counted out when we celebrate Latinos," Imani explains. "We live in the margins of Latinidad, and our experiences are often shaped by our race, skin tone, and other factors. It is important to recognize that we do exist, and we are proud of both our rich Latino roots and our Blackness that makes us unique."
"In the work that I do with ICF, I'm able to represent and remind people of Afro-Latinos within the Latino community and celebrate our multifaceted identity."
Embracing cultural complexities and nuances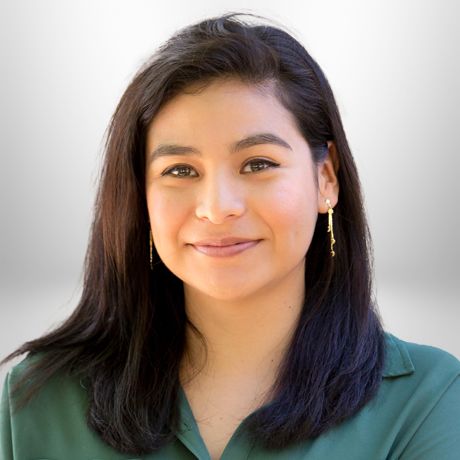 The Latino community is indeed multifaceted. The default too often when seeking to engage Hispanics/Latinos is to make campaigns in Spanish. However, many Hispanics/Latinos don't speak Spanish well enough to consume a full document. Others prefer information in English, even though they speak fluent Spanish. And still others who identify as Latino speak one of the dozens indigenous languages from Mexico or Guatemala, for example, and not Spanish at all. However, they still may relate to the cultural aspects reflected in materials for Hispanics/Latinos.
Lissette Badillo, MPH, understands this all too well. A native of Mexico, Lissette's parents grew up in rural areas of the country. She would like to see more of the 68 indigenous languages that are divided into more than 350 linguistic variants and spoken in Mexico also reflected in communication for Hispanics/Latinos in the U.S.—languages beyond Spanish.
Lissette brings her childhood experience as a migrant and farmworker traveling across the U.S. South with her family to our clients. She shares stories of helping her community of farmworkers as a translator—all while being an elementary school-age child. She understands the privilege her family has given her by investing in a formal education in the U.S, and how this personal history informs her work. But she's also an accomplished communications professional in her own right. One who has worked in the Hispanic/Latino nutrition space, serves on the board of the National Latino Behavioral Health Association, and has supported migrant education and academic achievement.
"As a bilingual (English/Spanish) and bicultural (U.S./Mexico) Latina, I love bringing my whole authentic self to my role as a multicultural communications specialist with ICF Next. I understand the cultural complexities and nuances within the Hispanic/Latino community and am honored to be able to speak directly to my community through the development of culturally and linguistically appropriate communication," she shares.
"Outside of ICF, I strive to make a positive impact on my community by volunteering with nonprofit organizations to help them develop audience-centered outreach strategies to eliminate health disparities."
Engaging with our communities
Like Lissette, many team members' work extends beyond their work for our clients. Cassandra draws upon her Dominican heritage, but lives within a multiracial family, and says: "I live by the African American proverb 'Each one, teach one,' so when I can, I use many of the skills I've learned throughout my career to help the organizations I volunteer with such as MANA, A National Latina Organization, and my sorority Latinas Promoviendo Comunidad/Lambda Pi Chi Sorority, Inc. Whether it's helping design member communications strategies, mentoring young Latinas interested in communications, or serving as a communications lead, it's incredibly rewarding and fulfilling to be able to use my career to also serve my community."
Cristina ensures her professional work experience helps support her community, too. "I am currently part of a group of volunteers in the faith community in my area, and I've had the privilege to help with the translation/adaptation of community resources, as well as interpreting live for Spanish-speakers to be able to take part in community events," she says. "Getting to hear people's excitement knowing that all these opportunities to gather for fellowship and even study Scriptures are available for them in Spanish, too, is priceless. This is also one way I have been fortunate enough to use and even grow my skills to better engage our community."
And it's the community engagement that matters. The Hispanic/Latino community is diverse and rich with customs, languages, and identities. Community engagement matters to understand distinct community practices, build trusting relationships, and honor and celebrate the community.