How we build resilience within communities and each other
Disaster recovery case manager Jennifer Arriaga reflects on her team's purpose-driven work in Puerto Rico and her role in celebrating diversity at ICF
A passion for community education. Knowledge of housing programs. And an ability to distill complex information into easy-to-understand terms. Jennifer Arriaga and her colleagues bring all of this to their roles as case managers and hurricane disaster recovery specialists with our disaster management team.
It's been more than four years since the devastating Category 5 storms Maria and Irma hit Puerto Rico, only two weeks apart. But the impact of the hurricanes is still a daily reminder, with residual damage to property, infrastructure, and power grids.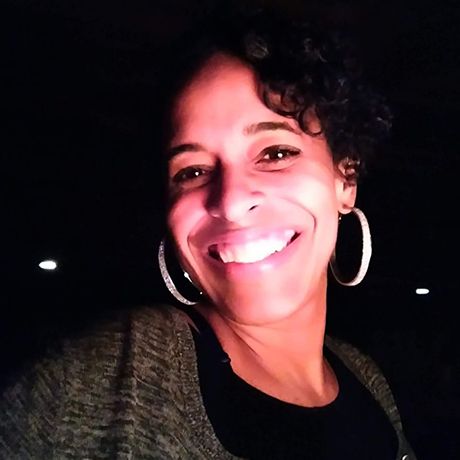 Throughout Puerto Rico's recovery, our disaster management team has been diligently supporting efforts to bring the island back—and make it more resilient to future storms. One way is through our implementation work for the Single Family Rehabilitation, Reconstruction and Relocation (R3) program under the Puerto Rico Department of Housing.
Since joining ICF in 2019, Jennifer has been a case manager for R3 applicants, part of the team that guides them through the application process to re-establish a safe living environment. All local to Puerto Rico, Jennifer and her case management teammates make sure each applicant fully understands program requirements. They also follow the highest standards to protect applicant data.
"Jennifer and her teammates are advocates for applicants and ensure that cases are moved effectively through each phase of the program." — Leslie Bean, program manager
As the R3 team helps to build a more resilient Puerto Rico, they've also faced their own personal resilience challenges with COVID-19. After a brief shift to remote operations, the team was back at the office and doing home visits to ensure the community's recovery needs were met.
"Together, we figured out the logistics to maximize our space and follow social distancing while attending to our applicants. We upheld responsible practices to keep each other safe," Jennifer explains. "This is the group you want with you during trying times, right at your side during a time of disaster and emotional stress."
This sense of community is part of Jennifer's ICF experience outside of her day job, too. She's one of the leaders of our Hispanic/Latinx Employee Community Network. This network serves as a resource to leverage and integrate unique skills and perspectives into our company's operations—while recognizing the diversity of the Hispanic/Latinx community. "Bringing my passion for equality to the workplace. Improving the experiences of those, who like me, have felt alienated for being who we are. Witnessing a teammate take pride in her heritage after encountering others who identify like her. Standing with colleagues to support the accommodation of someone's diverse functionality. This is what makes my work with our employee community network so rewarding," Jennifer shares.
During Hispanic Heritage Month, network members are engaging all our colleagues around the world in a variety of ways. From internal "mi gente" blog posts and "voces Latinas" videos to virtual "cafécito hours" and a salsa dance workshop, we're learning more about each other's heritages and celebrating our many cultures.
"We're setting a tone and a precedent for building the world I dreamed of as a child—a world where we can embrace differences." — Jennifer Arriaga, employee community network leader