Meet the winners of our first annual "Luckys" to celebrate the spirit of our founder.
A trailblazer started this company. In 1969, World War II hero Clarence "Lucky" Lester founded the Inner City Fund. Back then, the company changed the local landscape, financing minority-owned businesses in Washington D.C. Today, we are building a more prosperous and resilient world. Yet Lucky's spirit remains our driving force. It shapes our values. And it guides our future.
Our Values Awards (affectionally referred to as "the Luckys") honor a handful of ICF employees who bring the spirit of our founder back to life day in and day out.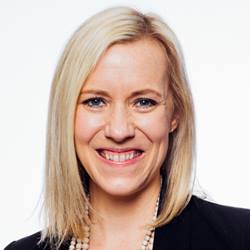 Brand manager Emily McMahon, who is known for taking on challenges with ease and confidence. She's so good, in fact, that she's led trainings on how to navigate critical conversations.
She Acts with Integrity. She Brings Her Passion—boldly advocating for others, which has dramatically improved the work/life balance across her team. And she's known to Be Greater Than. Starting with her work for our Kraft Heinz client. Emily developed such a trusted relationship with them that we now promote nearly every brand in the Kraft Heinz portfolio.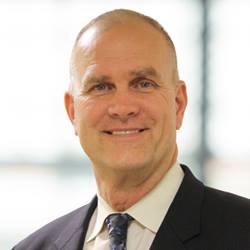 Al Blankenship, at the helm of ICF's disaster management work in Puerto Rico, is also well regarded for his ability to Be Greater Than. He and his team have fought to identify and initiate the development of over 12,000 recovery projects. Their system of checks to eliminate potential conflicts streamlined the process for high-risk applicants.
Using new technologies like infrared cameras, our team is able to deeply inspect structures—uncovering critical damage hidden from the naked eye. He also established a new sampling methodology to expedite federal evaluations of work to be done.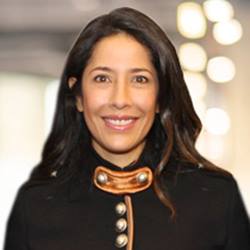 Part of ICF's talent acquisition team, Adriana Brockman supports our Disaster Management division. Perhaps because she always Brings Her Passion, she's known for her boundless energy and enthusiasm for all things ICF. Adds Mark Lee, "When we opened the intake centers in Puerto Rico, not only did she do an incredible job finding great hires—she was in the office, making everyone feel welcome. Her attitude was incredible and infectious!"
Her "whatever it takes" mentality means Adriana is almost always the first person to volunteer. And her work gets results: Her collaboration with recruiting, to develop a targeted social media campaign, boosted ICF's presence in disaster management.
"It's easy to be passionate about what I do when you know ICF's disaster management work has such a positive impact in the communities we serve."
— Adriana Brockman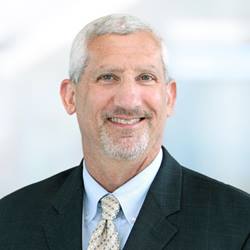 Energy expert Steve Fine doesn't shy away from controversy. He can't. His project work is linked to highly visible and scrutinized policy and industry debates. As the Clean Air Act and its amendments were promulgated, Steve advised our utility and energy clients on compliance strategies. As the U.S. government tackled climate change, he led the team that advised commercial and NGO clients on the economics of various proposed legislative measures.
Not only that, he built—from scratch—ICF's internal Integrated Distributed Energy Resources (iDER) practice. His reputation for tackling sensitive challenges means clients and coworkers alike seek out his and his team's support. And he Challenges Assumptions every day with confidence, competency, credibility, and a commitment to teamwork.
"Over the course of my career, I've had the privilege to work on cutting edge issues that are central to our environment and energy economy. And I get to do so with an amazing cadre of dedicated and talented individuals and teams here at ICF."
— Steve Fine
Michael "Whit" Whitaker thrives on Challenging Assumptions. A bold leader, he speaks up for what is right and needed. He instills innovation management as a discipline, promotes high-value collaboration, and leads Spark Sessions to create added value for ICF employees and our clients.
Whit's work makes a dramatic impact on ICF as a whole, and his sessions are constantly in high demand. They grow every single element of our business (from energy to health to communications). They win us new work. And they help our clients develop their own growth strategies.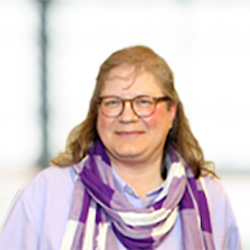 When Rose Jones, our director of legal affairs, first came to ICF, we were made up of 20 legal entities. She set out to streamline and simplify it all, eliminating the unnecessary, inactive, or redundant legal entities...while we added another 17 (plus some joint ventures). It's a task that requires a lot of communication and constructive debate—or as we call it, Work Together.
And it requires one to Act with Integrity. Adds our general counsel Jim Daniel, "she has the perseverance often required to do things the right way."
"I keep close a quote that reads 'An organization can never be something its people are not. ICF is a dynamic, diverse, and innovative organization, and that is a direct result of the people who work here."
— Rose Jones
Learn more about what it's like to work alongside impressive ICF employees like these.