Environmental planner Terry Rivasplata receives lifetime achievement award
Environmental trailblazer recognized by Association of Environmental Professionals for 40 years of industry contributions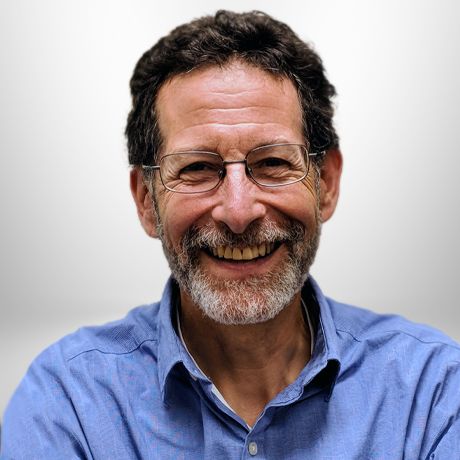 A California native, Terry Rivasplata experienced first-hand the effects of suburbanization on the local landscape while growing up in what was then rural Marin County. One by one, the local dairies and ranchlands disappeared around his hometown. Against this backdrop of growing environmentalism during the 1970s, Terry's career path became clear.

"The ecology movement raised my consciousness," says Terry. "I realized that environmental review is crucial to reducing our impact on the planet and I dreamt of becoming someone who could mitigate the consequences of development through this process." This is exactly what Terry does now, and has done for over 40 years.

Terry's continued enthusiasm and extensive contributions to the environmental field are why the Association of Environmental Professionals, one of the industry's most recognized organizations, selected Terry as its 2021 Al Reynolds Lifetime Achievement Award recipient.
He wrote the book
Author, teacher, and environmental enthusiast, Terry started his career with the California Governor's Office of Planning and Research where he helped guide city and county officials through the state's complex environmental planning process. There he also authored comprehensive amendments to the California Environmental Quality Act (CEQA), three in total: 1994, 1997, and 1998.

Terry joined ICF in 1998 where his team helps public agencies build important projects while minimizing the impacts of those projects on the environment, by preparing and reviewing CEQA and National Environmental Policy Act documentation. These projects range from new schools, to local water supply projects, to city and county general plans, to California's High Speed Rail. "I value the people I work with at ICF," says Terry. "We're a team of experts in many fields, all working for a common goal."
Terry's passion, curiosity, and generosity in sharing his time and extensive knowledge makes him a true treasure to ICF and our entire industry. We are thrilled to see Terry recognized for his leadership and tremendous contributions to the environmental planning field."
Terry co-authored Practical CEQA in 2021, a how-to guide for understanding the entire CEQA review process. The Midwest Book Review described it as "comprehensive and exceptionally well organized and presented." He previously co-authored the CEQA Deskbook, 3rd edition, which was named the 2014 Outstanding Environmental Resource Document by AEP's California Chapter, who called it "a must-have reference book for anybody in our profession!"
Engaging the next generation
For over 20 years, Terry has taught classes on CEQA and related topics at both the UCLA Extension and UC Davis Continuing and Professional Education programs. He says in a UC Davis spotlight, "I enjoy teaching for two reasons. One is the interaction with the students, and the other is being able to keep up to date with what's going on with CEQA."
After 40 years in the business, Terry's passion for his work continues to show. "I'm still excited about the potential for reducing our environmental impact through the CEQA and NEPA processes."

Congratulations and thanks to Terry for a lifetime of making the world a better place!
Discover an environmental career worthy of your talents
Scientists at ICF are committed specialists who bring domain expertise to the field, lab, and office. Their educated insights directly affect outcomes in clients' initiatives.
New climate data reveals warmer, wetter future for the U.S.
In this report, our climate scientists project some Americans could experience 42-61 additional days with temperatures above 95 F by midcentury.