ICF enhances our ability to help clients navigate complex environmental requirements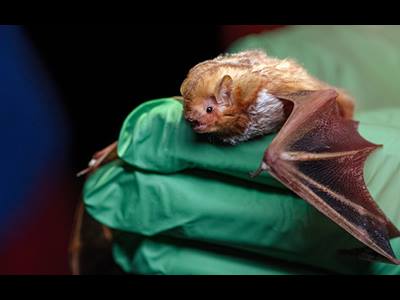 We're excited to announce that we've added a new layer of scientific expertise to our natural resources services team. A handful of field-based, technical experts and senior biologists specifically trained in the exploration and analysis of taxonomic (or organisms) groups, joined ICF earlier this month.
With this addition, we have expanded our field survey capabilities of rare and sensitive aquatic and terrestrial species—including bats and other small mammals, freshwater mussels, fish, and plants—in the eastern U.S. Passionate about natural resource management, our newest team members join our deep bench of 1,000+ environmental science, policy, and technical experts.
Coming to us from Eco-Tech, an ecological consulting firm based in Kentucky, the team has been supporting clients for 30+ years with obtaining the environmental documentation required for the construction and maintenance of roadways, rail lines, airports, and other supporting infrastructure. They bring a trusted reputation in the eastern U.S. that complements our strong relationships with federal and state regulatory agencies.
"The addition of the Eco-Tech team greatly increases our capacity to provide hands-on support to public and commercial clients in the eastern U.S. who are navigating complex environmental requirements."
— Anne Choate, senior vice president and head of ICF's Energy, Environment, and Infrastructure operating group

The Eco-Tech team shares our enthusiasm for what we can offer our clients as a combined organization—one that's focused on protecting natural resources while meeting regulatory requirements.
"It's exciting to bring our expertise and capabilities to a growing firm with deep environmental and planning roots."
— Lee Droppelman, president and principal scientist at Eco-Tech
And we value the expertise our new colleagues bring in these areas and more.