Digital modernization report: Top trends shaping government in 2023
From big data to zombie apps to staffing challenges, our latest research reveals opportunities for agency leaders to get ahead.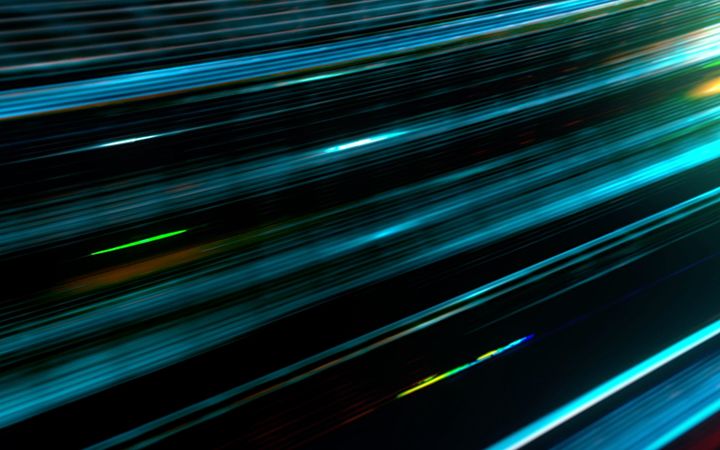 Sign up for Federal Technology and Data insights
Sign up for Federal Technology and Data insights
Sign up for Federal Technology and Data insights
Get our newsletter for exclusive articles, research, and more.
Get our newsletter for exclusive articles, research, and more.
Get our newsletter for exclusive articles, research, and more.
Subscribe now
Emerging tech leader uses untapped data to rapidly solve clients' critical challenges
Eddie Kirkland shows the art of the possible—translating complex data into everyday language and streamlining cumbersome processes—with tech that wasn't even thinkable years ago
From songwriter and recording artist to pastor, now principal data scientist, Eddie Kirkland's career journey has been interesting to say the least. He leads our emerging technology work with the U.S. Centers for Disease Control and Prevention (CDC), bringing our combined expertise in health, advanced analytics, and leading-edge technology solutions to rapidly prototype and deliver innovative solutions—often in times of crisis—to achieve incredible, mission-driven outcomes.
Eddie's team of technologists are able pivot on a dime, demonstrating the art of the possible in federal health IT. Creating algorithms and deploying every tool and technology in their arsenal—artificial intelligence (AI), machine learning, plus low- and no-code and other proven tech platforms—to find the right solution for each clients' specific challenge.
We spoke with Eddie about his purpose-driven work and how he's leading with tech to help our clients meet their critical missions.
ICF: Where did you get your inspiration to transition into data science and emerging tech? 
Eddie: I've definitely experienced an interesting career path and am grateful for every step of that journey. My love for data science started in college, where I studied statistics and was inspired by an incredibly influential professor. This was early in the information age, just prior to the birth of "data science" as a profession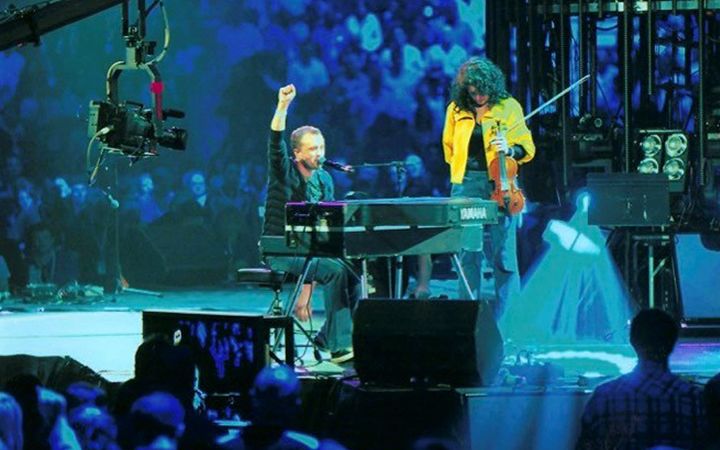 After graduating, I followed my passion for songwriting and started a career as a professional musician. This led my transition into ministry, where I served several years as a pastor. As much as I enjoyed this role, I knew it wasn't the right fit for me and my family long term. Little did I know that during my time in music and clergy, a new world of data-driven professions had been born, along with some incredible pathways to learn modern data science tools. I dug in, learned to code and apply my foundational knowledge, and haven't looked back.
ICF: What do you do as a data scientist?
Eddie: I help clients solve problems using their untapped data. This can range from helping them make a spreadsheet more intelligent and useful to building custom AI solutions to streamline complicated and time-consuming processes.
ICF: What's a typical day look like for you? 
Eddie: Most days include a lot of development time, where I experiment and test using existing data and later convert the experimental code into functional data pipelines. But I also interact with a lot with clients—listening to their pain points, helping imagine the most helpful solutions for them, and translating complex data science concepts into language everyone can understand.
I also try to leave time each week for forward-looking research, whether that means exploring the latest releases of open-source or third-party technologies or reading scientific papers to better understand the best-in-class methods being used.
ICF: What's new about the way you're using technology for CDC and other clients?
Eddie: Working with our CDC client has been such a privilege, and the leadership and vision for emerging tech at CDC has made so much possible for our development team. We're a research and development lab, so our projects are built to address needs quickly with novel technologies and approaches. Often in government spaces, projects can get hung up in approval and funding processes, so the goal of our team is to work quickly to prove what can be done, ensuring that a full-fledged product will be worth the long-term effort.
While we use data science and software engineering best practices, we're also able to explore cutting-edge technologies and iterate more quickly than we would in a typical development environment.
ICF: How do you get clients to move forward with more comprehensive modernization efforts while they're simultaneously dealing with seemingly overwhelming data challenges?
Eddie: CDC has a great team of people working toward data modernization and has invested heavily in better integrating their data systems and standards. One way we've been able to help them is by using "everyday" challenges to demonstrate what is possible using tech that wouldn't have been thinkable years ago.
For example, our current work with large language models is helping prove that AI technology can speed up the standardization and classification of text-based information on a massive scale, without the time and expense of training multiple models for each specific task. This means that not only can CDC pull in existing datasets to their comprehensive data catalog, but they can potentially create significant new datasets from untapped troves of raw-text documents. This kind of rapid ingestion and classification combined with more standardized surveillance data can provide valuable new insights to the agency for the future.
ICF: Where do you find purpose in your everyday work? 
Eddie: It's funny, when I made the transition from pastor to data scientist, I wondered how those worlds would intersect. Now, I find that my purpose is much the same as it was before. I get to help people solve problems and overcome challenges, and hopefully see the quality of their working lives improve as a result.
What's more, getting to serve for an organization like CDC means my work can have a direct impact on the health of millions of people around the world. I love that I get to help people reframe their problems into actionable steps and deliver solutions that help improve their daily lives.
And it's incredible to be part of an organization like ICF, where I am encouraged to collaborate with others and learn from colleagues doing the same kind of work. I enjoy being part of a team where we're constantly sharing and growing together.
ICF: What do you see as the next step in your career—and life—journey?
Eddie: I think as a society we are on the cusp of an important transition, as AI begins to have a greater influence on all areas of our lives. My goal is to be an advocate for the development of human-centered AI, using these rapidly growing tools in an ethical, socially responsible, and sustainable way.
I believe AI can be used to help humans live richer, more meaningful lives and reduce the inequalities that currently divide us. Rather than seeing AI as replacing jobs, I want to demonstrate AI uses that augment them, creating a richer and more rewarding work life for everyone involved. I hope to continue doing that both inside ICF, and through the many clients we're privileged to serve.