Distributed energy consultant Brian Levite returns to ICF, bringing extensive industry experience and a renewed sense of purpose
As the energy landscape and the way we consume power continues to evolve, experts like Brian Levite, senior technical consultant for distributed energy grid strategy, helps guide utility and government clients toward the energy future.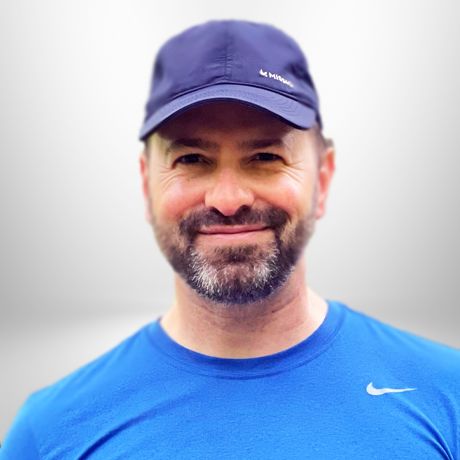 Brian began his ICF career as a research analyst 20+ years ago, where he learned the art of consulting—through listening, researching, and collecting and analyzing data and information to support our energy advisory work. He left for a bit to explore other career opportunities and expand his industry knowledge, serving in strategic planning and policy roles for a microgrid developer, an equipment manufacturer, and a national energy lab. He even co-authored a book: Energy Resilient Buildings and Communities: A Practical Guide.
But he always looked toward our industry leadership—in climate, energy, and the environment—for guidance. It's also why he decided to return.
Brian says, "I was tired of moving jobs every few years so I asked myself: Where can I go that will allow me to work on a many different issues and continue to grow? Where I can one day retire, knowing I've made a real impact? The answer was always ICF."
Industry experience brings value to our clients
Our distributed energy team plays an important role in helping utilities incorporate the latest energy solutions to strengthen the grid while lowering its carbon impact. The grid has been undergoing a significant evolution—new technologies enable shorter power outages, innovative practices in clean energy build greater efficiencies, and modern platforms transform consumer services and products, think smart meters.
Experts like Brian, who have walked along many paths, provide insightful value to our clients to help them make informed decisions. Brian shares, "I've found the greatest benefit I provide to our clients is from the exposure I've had to different approaches to energy challenges. It's fun to get to bring together technical, regulatory, and strategic planning skills on a project where the end result has real impact on our energy systems."
Growth, learning, and opportunity sets us apart
For our 2,000+ climate, energy, and environment experts worldwide, growth opportunities at all levels allow our employees to continually learn and advance. For Brian's team, it's through exposing junior-level staff to various project challenges and scenarios, using research, analysis, and facilitation skills. For those in more senior-level roles, we supply them with the tools and training needed to allow growth into managerial or individual expert roles.
"What sets us apart is our ability to offer growth for people in all roles at all stages of their careers. We recognize that different people play different roles in each engagement, and that preparing our professionals for each of them is valuable and worthy of investment."
Culture plus impactful work make for an exceptional experience
Out of all of his work experiences, Brian has found that ICF combines everything he enjoys and values most. He appreciates our value-centric culture, where all feel represented, respected, and heard. And our focus on doing work that makes a real impact.
Brian shares, "Given my personal goals of impacting climate change, my professional goals of constant growth, and my need to work for an organization with a strong culture of inclusiveness and collaboration, ICF absolutely feels like home."
"We support the whole person—body, mind, career, community, and finances—and we prioritize making all feel welcome and included."