When a global pandemic changed the practicality of an in-person event with only six weeks to go, ICF Next's Amel Saebi and team challenged assumptions and took a smart risk.
Our full-service digital agency proved our flexibility and agility when we adapted the 2020 EU Sustainable Energy Week (EUSEW2020) from a physical to a digital event in the wake of the COVID-19 pandemic—delivering a successful, innovative, interactive event with more than 4,600 daily attendees. Amel Saebi, an ICF Values Award winner who runs integrated marketing campaigns for our European-based clients, shares how it all came together.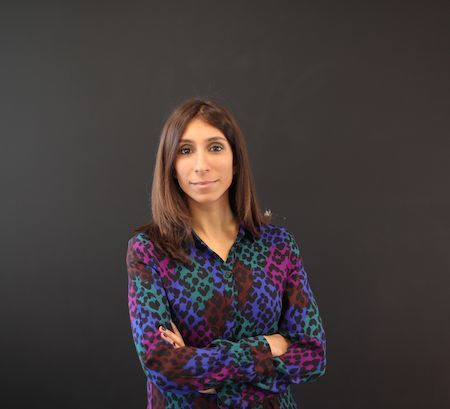 What was your role in delivering EUSEW2020?
ICF Next was in charge of delivering this one-year integrated campaign from start to finish. In my role as campaign director, I led the core team, developed workflows, reviewed each strategic note, and intervened at escalation points.
What were the challenges and complexities of pivoting to a virtual event?
We first had to convince our client to drop the idea of a physical event and opt for a fully digital approach. We made some convincing arguments, sharing recent facts and figures about how citizens are engaging with digital events in times of crisis.
What was your thought process behind the quick pivot to virtual? Were you worried that a digital event wouldn't offer the same impact?
We knew the entire concept of the event had to be re-thought, while keeping the essential elements intact: the award ceremony, policy sessions, and the networking approach. So we thought of it like producing a TV show. We had to offer rich-content, networking and interactive solutions, engaging moderators and event hosts, attractive break-out videos, and more. And our approach paid off—feedback from attendees was that it was highly professional and provided useful and rich information.
What was your "hold your breath" moment?
The award ceremony. At one point we were connecting 13 speakers on screen, while showcasing 3-D trophies, and announcing the winners (who knew they had been nominated, but not that they had won). We scripted it second by second and had several rounds of rehearsals to get it right. And the delivery was seamless!
Looking back, what made you most proud?
Definitely the team spirit. Everyone was devoted, willing to give their best, and so excited. We all went through a range of emotions—it was truly a great interpersonal experience.
And Amel's colleagues agree.
ICF Next Executive Creative Director Babak Hosseiny shares, "When put in the driver's seat, Amel will move mountains to ensure success. For EUSEW2020, she daringly challenged assumptions and took the smart risk of proposing a virtual event. Working in very close cooperation with our client, she masterfully steered her team and other leaders to invent, develop, test, and implement the entire event online."