Meet the winners of our 2020 Lucky Awards to celebrate our values and founding spirit
It was difficult to select the winners of our annual Values Awards (affectionally known internally as The Luckys after one of our founders, Lucky Lester). Not because last year's winners set the bar incredibly high (which they did). And not because we had to reconfigure many of our annual traditions to be virtual (which we did). Rather, it was difficult because so many of our employees stepped up during these challenging times and accomplished amazing things while supporting each other. It's a good problem to have.
These eight employees, however, stood out in the way they live our values—and inspire their teammates to do the same. And we were thrilled to recognize them during our most recent ICF All Hands meeting.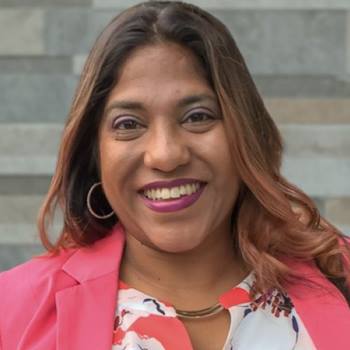 Michele Stein manages our work for the Head Start program, which provides early childhood education, health, and other critical services to low-income families. She displays passion and dedication to her work, strong advocacy for her team, and savvy business acumen. Michele and her team consistently deliver above-and-beyond services and innovation to their clients, some of which have been adopted and implemented across all regional contracts, including some operated by other firms.
"Transparency, integrity, and respect are the only ways that we can continue to 'be greater than' during these unprecedented times. I am humbled for this recognition and grateful to work for a company that understands that our people really are at the center of all that we do." — Michele Stein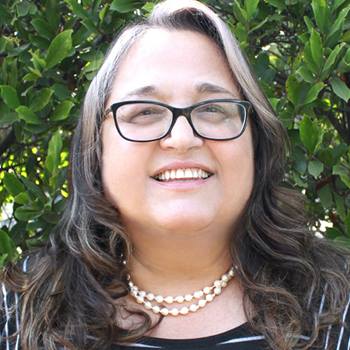 A 15-year employee and a 30+ year veteran of disaster management, Dolores Acurso is routinely deployed to state and local disaster response clients to drive recoveries. There, she must constantly balance doing things right with doing things quickly. It's always intense to begin a disaster project, with often just 30 to 45 days to onboard staff, set up multiple office locations, execute training, and develop policies and procedures to start the effort on strong footing. But under her leadership, many aspects come together more smoothly.
"I am honored to receive this recognition at a company that values passion. It reminds me of my obligation to continue to mentor the next generation with my message: 'Bring your passion while never losing sight of those that have been impacted.'" — Dolores Acurso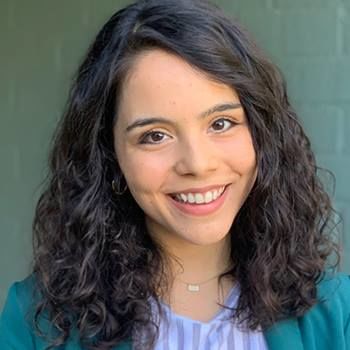 Part of our ICF Next team, America Anguiano has a passion for client service. In 2020, she made a major push to bring the skills of analytics to clients who weren't used to making decisions this way. But America worked with our clients to identify the right data and metrics, and to help them understand where they could—together—build more effective campaigns. She carried this attitude through another client project, this time a COVID-19 travel social media listening exercise. Her analysis went above and beyond, to the point where she was asked to convene a panel on traveler insights.
"A teamwork environment, like we have at ICF, fosters friendship and loyalty that benefits both the organization and the individual." — America Anguiano
Erin Sprinkle is a customer service senior manager at one of our call centers. And he never stops looking for ways to address a problem or drive improvement. He brings his passion to everything he does, which—this year—included finding ways to make clients feel their projects remained secure as we shifted our teams to work remotely. Because of his efforts, one client later turned to us to ensure constituents could continue to get the help they needed when their office closed. Through his relationship with our client and his leadership of this team, we made what seemed impossible…possible.
"Most of the credit goes to our operations management team, who do whatever it takes to meet our project goals." — Erin Sprinkle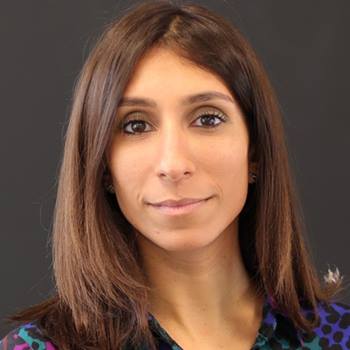 Amel Saebi runs integrated marketing campaigns for our European-based ICF Next clients. And she will move mountains to ensure our clients' success. This June, she took the smart risk of proposing a virtual event for EU Sustainable Week. In only six weeks, she steered her team and other leaders to invent, develop, test, and implement the entire event online. In the end, our client had an innovative, interactive event with over 4,600 people tuning in daily—and achieving more press coverage than previous years.
"It is a true honor to receive this award. I am grateful and proud to work with a devoted and passionate team in these unprecedent times. This recognition goes to them, too." — Amel Saebi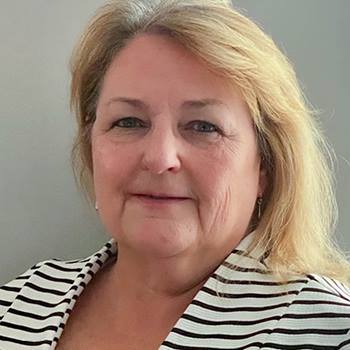 Part of our corporate facilities team, Sherry Mason is the very embodiment of teamwork. She's a leader in integrating newly acquired companies into the ICF family and is passionate about providing excellent service to all. She has a knack for working well with all departments and all levels of employees. Nothing made this more obvious than the way she handled the early days of the pandemic. She was instrumental in finding items like masks, sanitizer, and cleaning supplies—and kept our operations on track as we transitioned to a primarily remote work environment.
"I am grateful to work with such a diverse team that is passionate about what we do, approaches all challenges as learning opportunities, and aspires to accomplish something we can all be proud of." — Sherry Mason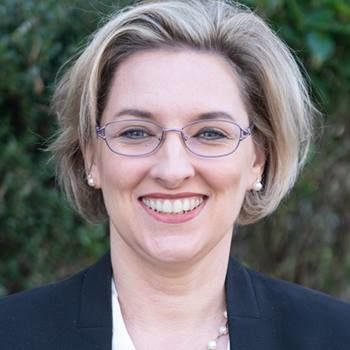 Meghan Treber leads our Homeland Security and National Resilience Emergency Preparedness portfolio. As a first responder and emergency preparedness practitioner, Meghan brings her passion to work every single day. And given her credibility and collaborative nature, clients—and coworkers across the company—proactively seek her out. She built a high-performing team with diverse perspectives and capabilities. Case and point: At the onset of the pandemic, she helped our Disaster Management team develop a podcast series for public officials to deliver critical information about available resources.
"2020 has been a challenging year for everyone, but its intense focus on public health emergencies has allowed me to bring my passion in a renewed way to my work and to my clients. I'm proud that ICF has recognized my and my team's commitment to our clients and our mission." — Meghan Treber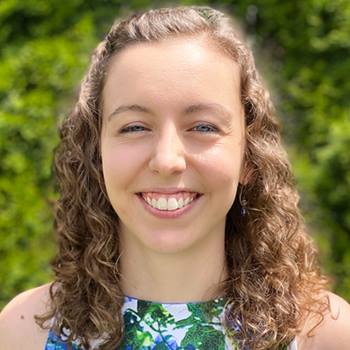 Amanda Vargo is a climate resilience specialist who's passionate about creating a more equitable and resilient future. And who provides a rigorous quality control lens on all her projects—flagging any issue she finds, no matter how late in the game she finds it. Amanda doesn't hesitate to drive projects forward with decisiveness, but also recognizes that a team is stronger than any one individual. She creates space in conversations to get input from others and demonstrates an awareness of the value of gaining different perspectives.
"I am grateful to have found a career and home at ICF where I get to work on what I'm passionate about every day with the best colleagues." — Amanda Vargo