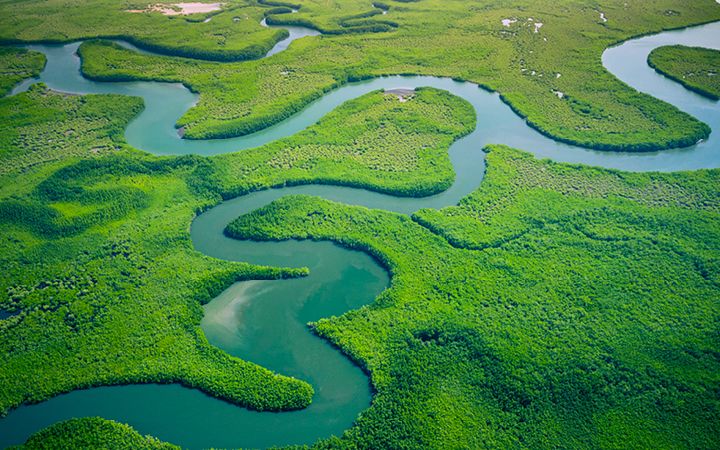 Sign up to receive exclusive Climate insights
Sign up to receive exclusive Climate insights
Sign up to receive exclusive Climate insights
Want to hear more from our experts? Get the Climate newsletter.
Want to hear more from our experts? Get the Climate newsletter.
Want to hear more from our experts? Get the Climate newsletter.
Subscribe now
About ICF
Peter Schultz, Ph.D.
Vice President, Climate Adaptation and Resilience + ICF Climate Center Senior Fellow
Peter helps companies and governments understand and address climate risks through science-based solutions with over 25 years of experience.
With more than 25 years of experience, Peter is a specialist in climate and global change research, management, decision support, and communication. He analyzes the impacts of climate change on a broad array of sectors and helps clients prepare for the threats and opportunities presented by climate change. His work addresses a range of climate adaptation issues, spanning energy, transportation, health, conflict, monitoring and evaluation, mining, park and military facilities, and global economics. Peter is committed to the principles articulated by the Task Force on Climate-related Financial Disclosure.
In addition to his work for the private sector, Peter manages and contributes to projects on climate-resilient development for the U.S. Agency for International Development. He also works on coastal energy impacts for the Department of Energy and Department of Defense, multi-sectoral impacts for the Environmental Protection Agency, and undertakes climate risk screening for the World Bank. Peter recently authored the international chapter in the U.S. National Climate Assessment.
Peter supports the U.S. Global Change Research Program (USGCRP) as a project manager, coordinating U.S. climate research, decision support, assessment, and communication. Before joining us more than a decade ago, he served as the USGCRP office director.
Peter researches and publishes articles on climate and carbon cycle modeling, climate change economics, and remote sensing of vegetation. His informal education and communication expertise stems from his work on climate change exhibitions and other communication modalities. In addition to his current role, he also leads and contributes to the framing and development of dozens of global change assessments at the National Research Council and U.S. Global Change Research Program.
Peter holds a Ph.D., a master's in Geosciences from Pennsylvania State University, and a bachelor's degree in Geology from Virginia Polytechnic Institute and State University. Peter is also a senior fellow with the ICF Climate Center. In this role, he provides compelling research and objective perspectives on a wide range of climate-related topics to help advance climate conversations and accelerate climate action.
"Guided by science, we can make better climate-related decisions."
Education
Ph.D., Pennsylvania State University

M.S., Geosciences, Pennsylvania State University B.S., Geology, Virginia Polytechnic Institute and State University