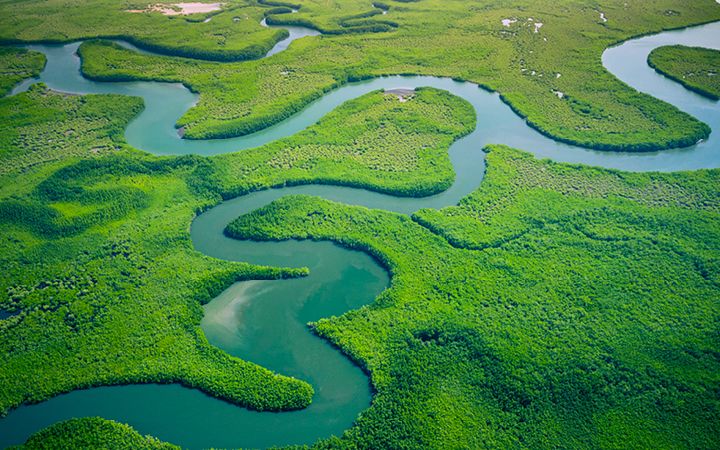 Sign up to receive exclusive Climate insights
Sign up to receive exclusive Climate insights
Sign up to receive exclusive Climate insights
Want to hear more from our experts? Get the Climate newsletter.
Want to hear more from our experts? Get the Climate newsletter.
Want to hear more from our experts? Get the Climate newsletter.
Subscribe now
About ICF
Adam Parris
Senior Consultant, Climate Planning + ICF Climate Center Senior Fellow
Adam is an environmental expert with more than 20 years of experience helping people build equitable and just solutions to adapt to climate and societal change.
Adam helps people build equitable, just, and science-informed solutions that adapt to climate and societal change. Over the past two decades, he has worked collaboratively with diverse coastal communities across the U.S. as part of the city, state, and federal government agencies.
Previously, Adam served as the deputy director of climate science and services at the Mayor's Office of Resiliency in New York City. He worked to integrate climate information into all aspects of city decision-making and led a comprehensive climate resiliency needs assessment with city agencies, infrastructure providers, and nongovernmental organizations across multiple sectors and communities. Adam also helped organize the fourth report for the New York City Panel on Climate Change, incorporating priorities from the needs assessment and focusing on community resiliency, adaptive capacity, and health.
Earlier in his career, Adam served as the founding executive director of the Science and Resilience Institute at Jamaica Bay, co-designing Cycles of Resilience, a community-driven process to advance climate action. He also directed the National Oceanic and Atmospheric Administration's (NOAA) Regional Integrated Sciences and Assessments program, a network of 10 regional centers that expand the nation's capacity to prepare for and adapt to climate change. While at NOAA, he earned a Presidential GreenGov Award for supporting federal resiliency efforts in the wake of Hurricane Sandy and an Administrator's Award for supporting the third U.S. National Climate Assessment.
Adam co-edited two books with more than 50 scientists across the United States and has published numerous peer-review papers, technical reports, and nonfiction articles.
Education
B.A. Environmental Geology, Bucknell University

M.S. Geology, University of Vermont