Crafting an innovative tourism strategy for Hokkaido
A holistic, world-class brand campaign to help visitors discover the wonders of Japan's largest prefecture
ICF developed an integrated tourism strategy for the Hokkaido region of Japan for the winning consortium's bid for privatization of 7 airports. Our work created a holistic vision, approach, branding, tourism products, inbound market targets, and the governance structure for the entire Hokkaido region. Our client used this strategy as part of their winning bid for the airport concessions, and are now in the process of implementing.
Challenge
In a unique move, the Japanese government designed the airport privatization process for Hokkaido to move responsibility for tourism management to the private sector. Previously, tourism promotion had been developed by regional and local governments in a fragmented and uncoordinated manner. To address this, and better promote the region, the Japanese government required bidders to develop a fully-formed tourism strategy and tasked the airport operator with overall coordination responsibility for tourism.
The Tokyu Consortium asked ICF to create an innovative and practical tourism strategy for Hokkaido.
Solution
ICF developed an eight-step process to create an integrated tourism strategy. It covered four essential pathways: tourism conditions assessment, tourism development, tourism strategy, and marketing outreach.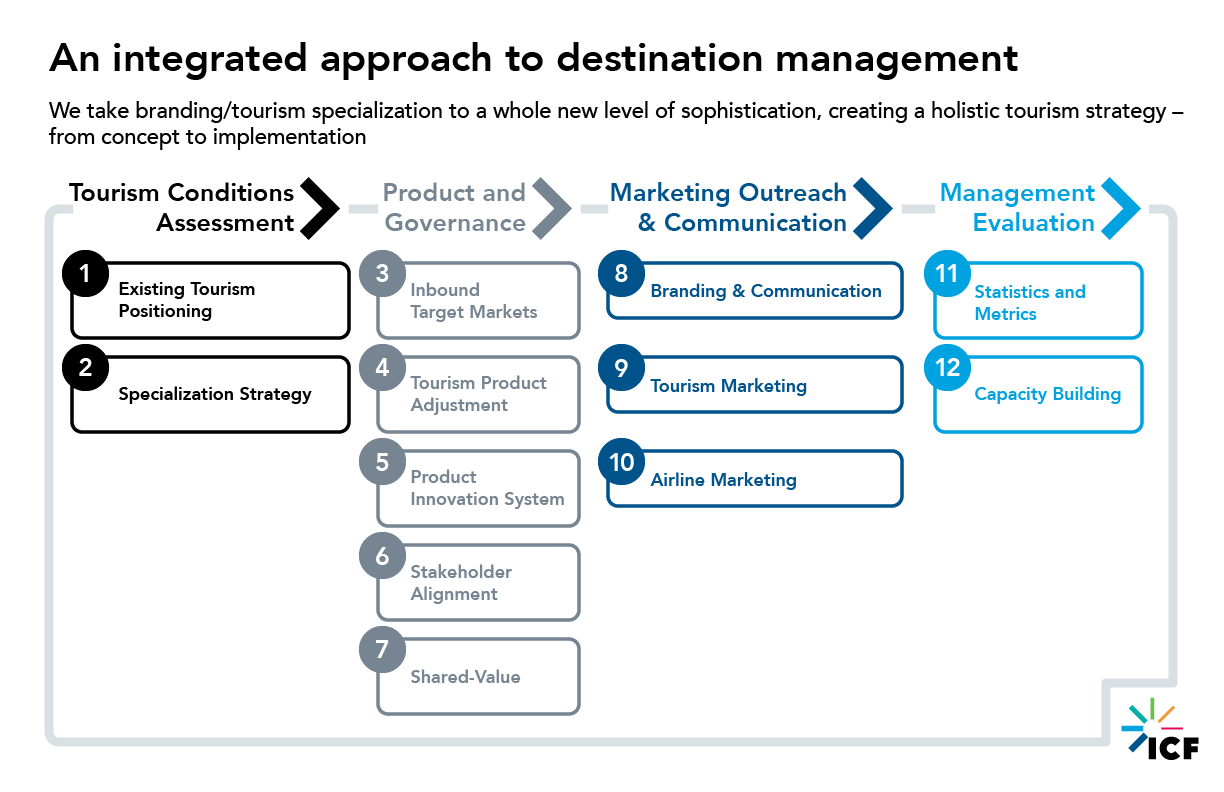 Related services and industries
Where we are now
The Tokyu Consortium incorporated ICF's strategy into their winning bid, and are currently using it as a comprehensive roadmap to attract more inbound visitors to Hokkaido.
"ICF created an integrated tourism strategy that puts all the pieces together for our success in Hokkaido tourism."
- Hiroshi Tsuchida, general manager of Infrastructure Project Development Group