Modernizing a federal facilities management system
A comprehensive facilities management system to support federal policies, procedures, and programs across 11 regions
The Office of Facilities Management (OFM) of the U.S. General Services Administration (GSA) had a great business need for a standard maintenance system that fell in line with directives from the Public Building Service (PBS) and the GSA. Existing regional systems were highly problematic and involved disparate data sets and manual paper- and email-based processes. ICF built and deployed a revolutionary cloud-based system that changed the game for how the OFM manages its exceptional workload.
Challenge
Create a single, customer-facing system for standardizing all OFM service requests, work orders, analytics, preventive maintenance, and inspections.
Solution
Develop, deploy, support, and enhance the National Computer Maintenance Management System (NCMMS) to track over 1 million assets and 10 million work orders.
Related services and industries
Results
The NCMMS enabled PBS to retire redundant, costly building management solutions and processes.
863
OFM requirements met upon initial system release
35
additional system releases delivered over the first five years
$2 million
annual PBS savings
Untangling confusing processes
Prior to the development of the NCMMS, the OFM operated under a confusion of asset management systems. For the organization to meet recent federal standardization directives, they needed a secure, cloud-based system where employees and stakeholders could monitor environments, costs, and requests on schedule.
Maximizing security and support
ICF not only provided hosting solutions through Amazon Web Services (AWS), but also provided AWS architects to ensure the solution was engineered to maximize security, uptime, and availability. This included support for disaster recovery, along with backup and restoration capabilities. In addition, ICF leveraged a range of tools to monitor, evaluate, and support the NCMMS environment—including a mobile app that allowed users to enter data in real-time.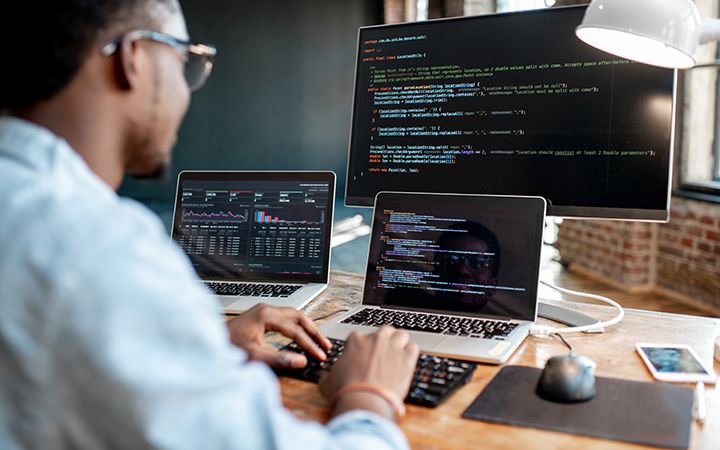 Saving money through efficiency
Using the NCMMS, PBS was able to save an estimated $2 million annually. In addition, OFM acquired a complete, consistent, and accurate list of equipment inventory and maintenance history that was effective and easy to use. For this work, ICF received the 2014 GSA Office of Small Business Utilization Protégé of the Year Award.
David Marcus – Program Manager
Gina Vayavananda – Maximo Solution Architect
Julian Benjamin – Maximo Infrastructure Engineer
Oscar Gonzalez – Maximo SME
Derik Robinson – Maximo Developer, Tier 3 Support, Mobile SME
Zhe Yong – AWS Cloud Engineer
Lindsey Mitchell – Linux Systems Engineer