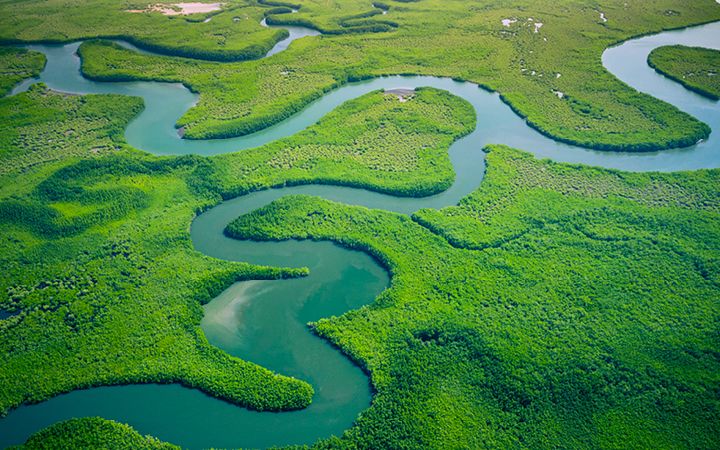 Sign up to receive exclusive Climate insights
Sign up to receive exclusive Climate insights
Sign up to receive exclusive Climate insights
Want to hear more from our experts? Get the Climate newsletter.
Want to hear more from our experts? Get the Climate newsletter.
Want to hear more from our experts? Get the Climate newsletter.
Subscribe now
Climate Investment Fund's evaluation of its global energy programs
We created an expert-informed analysis and roadmap for the Climate Investment Fund to analyze the full scope of its global renewable energy and energy access program.
RESULTS AT A GLANCE
8
country and thematic case studies
The Climate Investment Funds' (CIF) $780+ million
Scaling Up Renewable Energy in Low-income Countries Program
(SREP) aims to create new economic opportunities, increase energy supply, and enhance energy access through renewable energy in some of the world's least-developed and conflict-affected countries. Using mixed methods and multi-level design, we conducted an independent evaluation to take stock of SREP's challenges and achievements to inform the future effectiveness and efficiency of remaining program implementation.
Launched as a pilot program in six countries in 2010, SREP is now a large global initiative committed to projects in over 20 countries to demonstrate the viability of low-carbon development pathways in the energy sector. With most of SREP's funding already allocated, the CIF needed an independent analysis to better understand the program's challenges and achievements, optimize climate results, and identify lessons for new CIF programs. Providing a comprehensive evaluation report required the collection and analysis of a robust data set using a mixed-methods approach and country case studies. Additionally, the evaluation faced challenges related to a lack of institutional memory among some interviewees, travel restrictions due to ongoing COVID-19 limitations, and limited availability of documentation for some projects.
Related services and industries
Our team of experts across sectors including energy and climate finance developed comprehensive, mixed methods and multi-level analysis for SREP at the global/portfolio, technology, and country levels. This approach provided an opportunity to bring in more analytical depth and breadth and to answer the range of process- and results-related evaluation questions.
The evaluation design aligned with the Organisation for Economic Cooperation and Development (OECD) Development Assistance Committee's international evaluation criteria, with a particular focus on relevance, coherence, efficiency, and effectiveness. Our data collection and analysis methods included documentary review; semi-structured interviews; quantitative portfolio and benchmarking analyses; and case-based analysis focused on countries and technologies including geothermal, mini-grids, and off-grid standalone solar.
Throughout the process, our team worked closely with representatives from contributor countries, recipient countries, multilateral development banks (MDBs), and the CIF Administrative Unit to validate data and deliver a full-scope series of evidenced findings.
Results
8
country and thematic case studies
$780+
million in energy programs evaluated
Based on our comprehensive data collection and analysis, we compiled a thorough evaluation report of SREP's challenges, achievements, and progress, while offering a number of key recommendations for the program moving forward. Our team found that SREP occupies a highly relevant and ambitious niche in the global climate finance landscape. Additionally, the program's contributions to strengthening enabling environments for clean energy access created transformative impacts in some underserved countries. At the same time, the team found that SREP has not fully leveraged its potential to cross-fertilize learning across MDBs or other partners, to influence wider technology or sub-sectoral development approaches. The insights from this evaluation are proving extremely useful as CIF and its partners shape a number of new programs including Renewable Energy Integration; Accelerating the Coal Transition; and Nature, People and Climate.
New climate data reveals warmer, wetter future for the U.S.
In this report, our climate scientists project some Americans could experience 42-61 additional days with temperatures above 95 F by midcentury.