Digital modernization report: Top trends shaping government in 2023
From big data to zombie apps to staffing challenges, our latest research reveals opportunities for agency leaders to get ahead.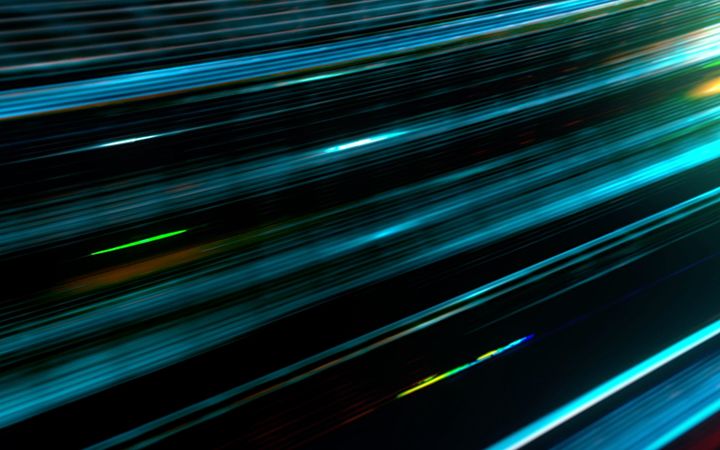 Sign up for Federal Technology and Data insights
Sign up for Federal Technology and Data insights
Sign up for Federal Technology and Data insights
Get our newsletter for exclusive articles, research, and more.
Get our newsletter for exclusive articles, research, and more.
Get our newsletter for exclusive articles, research, and more.
Subscribe now
Federal employees say digital transformation is behind—how can CIOs get back on track?
We surveyed 500 federal employees on the state of government digital transformation—and 88% said their agency was behind. How can CIOs overcome transformation challenges to create a future-ready organization?
Federal CIOs need a clear transformation strategy that focuses on innovation from a mission perspective. But many agencies struggle to overcome common challenges and execute digital initiatives through the lens of culture.
We surveyed 500 full-time federal employees—targeting buyers and agency influencers in technology and IT-focused roles—to gain an inside perspective on the state of government transformation and the common challenges that impede it.
Based on these findings, we identified three main reasons digital transformations fail within the public sector. Here are our tips for how CIOs can overcome these optimization blockers.
Challenge #1: An unclear transformation vision
CIOs need to think about the long-term goal of their transformation strategy and communicate that vision—both internally to their teams and externally to their market or audience.
Our tips to clarify digital vision:
Keep current on emerging technologies, and be sure to consider them through the lens of your organization's mission, values, and culture.
Take a holistic assessment of the organization and where it stands in relation to its goals. Examine the current system: its strengths, flaws, workflows, and processes.
Create a transformation plan that assesses current gaps in mission progress and is flexible enough to pivot when demands and technologies change.
Communicate your transformation vision as a strategic investment that will impact mission outcomes. Be clear on why you're asking people to change the way they work.
Empower your workforce to figure out the "how" with safe guardrails that encourage innovation and experimentation.
Challenge #2: Lack of support—internally and externally
Today's CIOs are under immense pressure to modernize and deliver better applications and experiences to users. Often in that effort to modernize, CIOs run into a local optimization problem—when one part of the organization scales to agile ahead of the other parts.
With local optimization, it's typical for development teams to move to agile first, leaving the mission or domain teams to play catchup and increasing tensions between IT and the mission. For a transformation strategy to succeed, it's vital to establish a strong foundation of employee support and vendor support.
Our tips to foster transformation support:
Consider if you have the necessary resources to modernize; the right talent and roles present within your organization; if your organization will change after the infrastructure is updated. Assess how technology could help solve some of those gaps.
Optimize around value streams led by interdisciplinary teams. Then slowly scale the entire value stream team to ensure all parts of the organization are moving at the same speed.
Low/no-code technology would allow people with little to no programming experience to fulfill roles traditionally exclusive to software developers.
Communicate the value of new technologies and digital plans with employees. Promote a culture that's prepared for and willing to adapt to change.
Work with line managers to champion and promote agile learning across their teams. New technologies often make employees' jobs easier and allow more time for impactful tasks, but employees must be willing to adopt and train on those technologies as they emerge.
Select agile partners who are up to speed on the latest technologies, clearly understand your mission, and are fluent in the domain. Effective IT vendors know the federal space and understand how to orchestrate technologies to achieve meaningful results, quickly.
Challenge #3: An absence of checks and balances
Modernization can be a long and complex process. CIOs need to make regular, conscious efforts to assess their digital progress, emerging technologies, and constituents' evolving needs. To accurately measure progress, it's helpful to measure outcomes against an objectives and key results framework.
Our tips to balance short- and long-term wins:
Keep current on technologies and monitor modernization progress. Technology changes quickly, meaning modernization is not a one-and-done effort but a constantly evolving strategy.
Continue to think creatively about how new technologies could improve processes, outdated systems, talent gaps, and mission outcomes.
Conduct routine check-ins to review risk and identify areas to advance. Consistently review infrastructure to determine what needs an upgrade—whether immediately or in the future.
Use an objectives and key results framework. Avoid measuring progress against the wrong metrics. It's more important to know whether your customers are receiving value than it is to count the number of releases you deliver a month.
Find metrics that measure value and then measure progress against those metrics as often as possible. For example, measure customer satisfaction over feature count.
Federal transformation is within reach
Digital transformation is essential for modern mission delivery. To succeed, CIOs must represent digital goals as strategic investments toward mission outcomes. They need to carefully select an IT partner who is in tune with the mission, emerging technology, and the domain.
Despite the challenges identified by federal employees in our survey, agencies that build supportive alliances and consistently assess and adapt their digital transformation strategy will be positioned to deliver better, faster, smarter digital services to citizens and employees.
Learn more in our latest report, Federal digital transformation report: The who—and how—of getting it done, where we share the most compelling results from our federal digital transformation survey and how CIOs can use those findings to plan, execute, and lead their organization through a successful IT modernization strategy.
Discover how we drive IT modernization for federal agencies.