Senior cyber operator Tony Perkins' smooth transition to civilian life
Air Force veteran helps lead growth of our defense IT and cyber business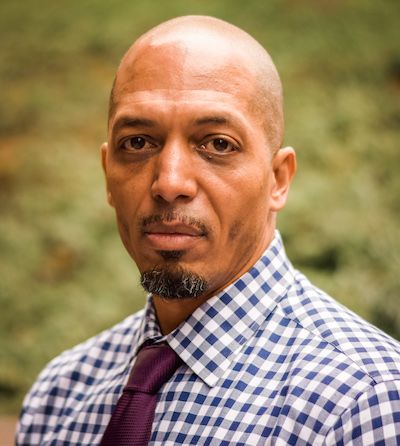 Once in a while, a leader comes along who paves the way for others. Like one of our founders, Clarence "Lucky" Lester, who was among the first African-American military aviators in the U.S. Army Air Corps (later to become the U.S. Air Force). And our Cyber Portfolio Director Tony Perkins, who paved the way for the convergence of IT and cyber as the second Air Force Reserve's cyberspace operations group commander.
After 28 years of military service, Tony joined our growing team of cyber experts in 2018. He's applied his nearly three decades of leadership and management expertise across the Air Force cyber, IT, digital transformation, and information dominance domains to help our U.S. Department of Defense (DOD) clients anticipate, withstand, and recover from cyber risks—while also spearheading growth in our IT and cyber business.
Integration is key
Part of our industry leading digital transformation and IT modernization organization, our cyber business helps clients evolve their integrated security culture to address people, processes, systems, and technology. Tony takes this integrated approach to heart when building client relationships. "To achieve the most sustainable and effective solution, we must work with our customers to become their trusted agent, not simply tell them what to do," he says.
Tony was initially brought on to support one of our largest cyber clients, Air Combat Command, the lead command for the Air Force's cyber function. Nearly 100 experts support all aspects of its cyberspace operations—from policy and guidance development, to project oversight for enterprise IT programs, to operations that continually improve Air Force cyber mission sets (in defense, infrastructure, even to protect the president).
"Tony's clear vision for the future of the Air Force, Navy, and Joint DOD cyber portfolio is complemented by his trusted relationships with current Air Force and DOD executive leaders, making him an invaluable contributor to our present and future business."
Now Tony's developing an integrated approach for increasing our business across the Air Force and with other clients, where cyberspace operations are the key component. "ICF brings innovative approaches to customer challenges, strategic alliances with large software and hardware developers, and a collaborative approach across our businesses that allows us to form new partnerships with customers to meet their evolving needs," he continues.
A smooth transition
Tony attributes his 14 years in the Air Force Reserves as the bridge that helped him smoothly transition from military to civilian life. Plus, ICF's cyber team supports a lot of defense contracts. And who better to support this work? Veterans like Tony with hands-on cyber chops. "Many of us are former military and can quickly relate to each other," Tony explains, which creates a familiar and intrinsically empathic environment among his co-workers.
To those exploring military to civilian transitions, Tony recommends seeking an organization that aligns with your values and initial strengths, yet also provides ample opportunity for professional growth and development. "Cyber is a broad/wide/deep domain of opportunities, and the need for cyber-smart individuals across the spectrum of disciplines is limitless.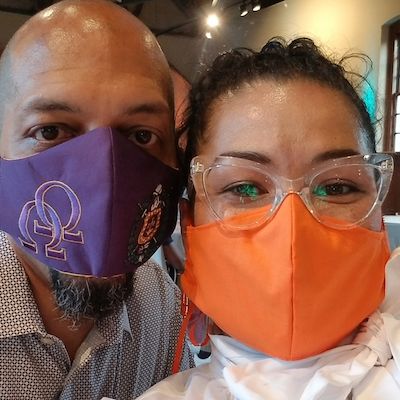 Values that align
Why ICF? Tony counters, "A better question is why stay with ICF?" and adds, "Our values. We have a culture of loyalty, where, if you're capable, you can pursue a wide range of interesting careers and endless opportunities for professional growth." He also credits our "strong culture of diversity and inclusion, where we promote talent from within, regardless of background."
Tony also attributes our culture for affording him "the opportunity to improve bonds with family and realize how fleeting life really is," by allowing him to continue to work from home, "especially while so many are in need."
Which is Tony's other passion, contributing to his community by working the lines and donating at the local Food Bank and collecting winter coats for the Salvation Army. And being involved in social causes, particularly those around voter registration and the removal of voter suppression.
Discover an experience worthy of your talents
Full-scale digital transformation is no small task. We're looking for people with the right mix of people skills and technical knowledge to get the job done. Are you excited by the opportunity to apply curiosity, initiative, and analytical reasoning to resolve complex challenges? At ICF, you can count on variety and cutting-edge technology to drive your day.