In addition to our ongoing resilience efforts as the island rebuilds after a series of severe storms, our employees personally delivered food to 450+ residents impacted by recent floods
Since 2018, our team of hundreds of recovery experts have been working on the ground in Puerto Rico, contributing both their professional expertise and personal passions as we help the island communities become more resilient and better prepared for natural disasters.
After Puerto Rico experienced massive floods after Hurricane Fiona, our employees went above and beyond their daily roles to give back in an even more personal way. Rooted in our purpose of building a more prosperous and resilient world for all, our Puerto Rico team partnered with nonprofit organization Giving Life to collect donations to provide nourishment and comfort to those in need.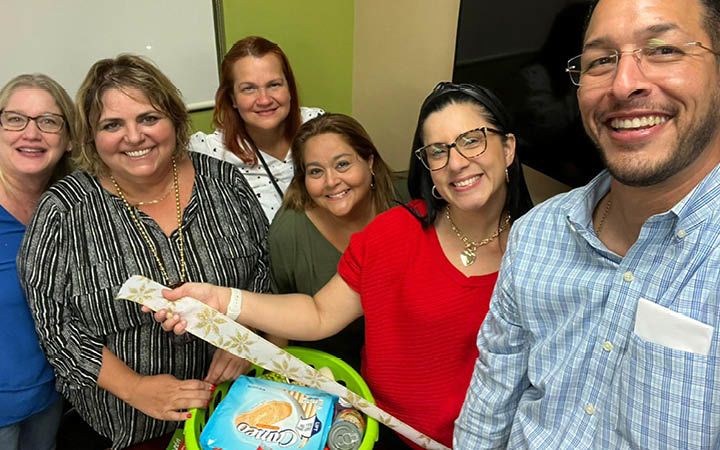 The team started with the goal of 10 food baskets. However, that quickly grew to 150 baskets serving 450 people! The overwhelming generosity of employee donations (supplemented with a 100% company match that's a hallmark of our philanthropic approach) plus an additional $1,000 donation from ICF allowed us to exceed our expectations and broaden our impact.
Each basket provided a full meal, including a main course, a dessert, and beverages. Under the organization of grant analyst Ingrid Ramallo Diaz, our team delivered the baskets to families in Santa Isabel, Guayama, Salinas, Arroyo, Guánica, Loíza, Yabucoa, and other municipalities across the island.
"It was an honor to support these families when they needed our help most. It's nice to start the year with the satisfaction of having the support of our company, employees, and contractors to bring some joy through difficult times."