Transportation leader Katie O'Sullivan makes 40 Under 40 list
Association for Commuter Transportation recognizes her efforts to get commuters moving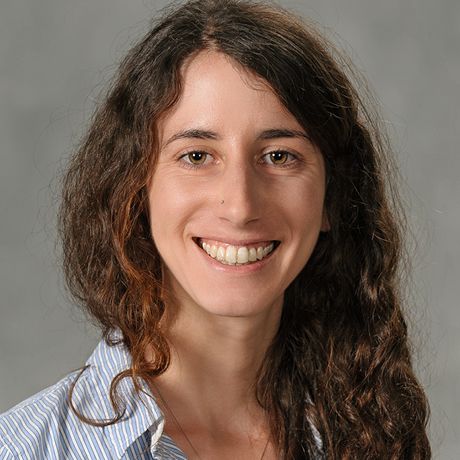 "The transportation field offers so much opportunity for positive change across all sectors: Environment, economy, public health, social equity, and more."
As a car-free person who has lived most of her life in car-oriented regions, transportation and mobility expert Katie O'Sullivan isn't shy about sharing her passion: improving access to different modes of transportation.
"Transportation is a basic need and lifeline that is intimately connected to quality of life and our daily lived experiences," she shares. "I have always felt compelled to 'walk the walk'—walking is actually my primary mode of transportation. I sold my car during my first year in college and haven't owned another since."
Katie is part of our transportation demand management (TDM) team, focused primarily on the 511NY Rideshare program. As a regional program manager, she works collaboratively with the New York State Department of Transportation (NYSDOT), its partner agencies, and local employers to reduce vehicle trips and parking demand—and to increase access to smart transportation options. Katie and her team have helped partners navigate challenges related to telework and transit service cuts as a result of COVID-19 "stay at home" orders, and will be on-hand to help manage the inevitable return to drive-alone trips and traffic congestion.
Katie initially contemplated a career in environmental chemistry, but soon realized that she'd rather understand (and help change) the "people" element at the root of the climate crisis. "I grew up in a small town of only about 700 people," she explains. "Then I moved to Montreal for my undergraduate degree. Living in a large city expanded my perspective about sustainability and social justice." So, she switched her major and pursued degrees in urban geography and regional transportation planning.
In addition to 511NY Rideshare, Katie is helping NYSDOT develop a statewide transportation master plan. She also works on the North Jersey Transportation Planning Authority TDM and Mobility Plan. And she's contributed to several transportation planning projects related to equity analysis and environmental justice.
All good reasons why Katie was named a 2020 Association for Commuter Transportation (ACT) 40-under-40. "I'm honored to be recognized this way," she says. "ACT has been an invaluable resource on best practices and lessons learned in transportation demand management."
Learn more about ICF's transportation portfolio.