Social justice change agent Kary James helps federal civilian agencies advance equity and inclusion practices.
Kary James, vice president for equity and inclusion for our public sector clients, has dedicated her career to improving the lives of the most vulnerable. A widely respected social justice change agent with deep experience in human services, she's now bringing her experience to help U.S. federal civilian agencies understand and address racial inequities and the needs of underserved communities in the context of their missions.
Advocating for social justice
Kary has devoted her more than 20-year career creating equitable, diverse, and inclusive cultures in social services systems and organizations—as a practitioner, a clinician, and an administrator of a state agency—specifically focused on improving public child welfare practices.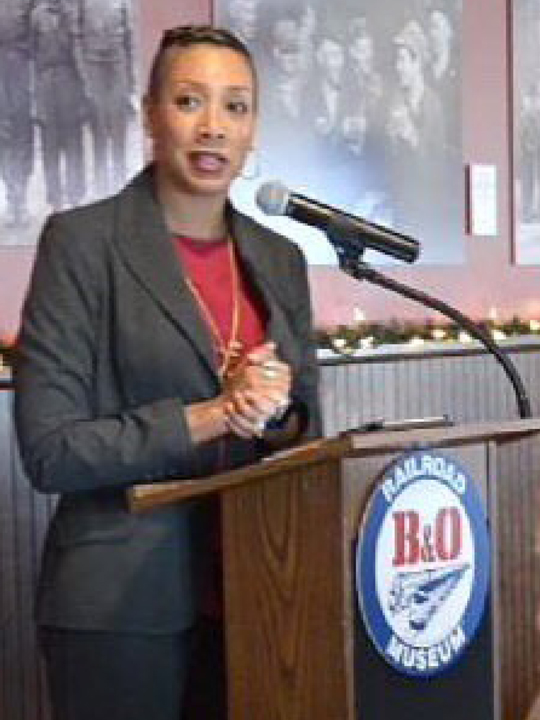 Most recently, she was the executive director of the ICF-managed Child Welfare Information Gateway, a nationwide clearinghouse that connects child welfare professionals to the data and resources they need to better protect children.
Child welfare professionals like Kary specialize in the most difficult cases: child abuse and neglect prevention, adoption, and foster care. Because the cases are disproportionately from racial and ethnic minority communities, Kary has seen firsthand how organizational biases can affect equitable delivery of services and resources.
"Social work, particularly child welfare, is social justice work. We work every day to improve practice standards that meet the needs of the most vulnerable populations."
"Some of the most challenging systems we have are in human services," she shares. "These systems have historical practices that pose barriers to equitable outcomes for underserved communities. My goal is to help our clients identify and break down those barriers so that real, positive change can happen."
Solving client challenges through an equity lens
Today, Kary is leaning into our values, working across teams to ensure we view each client project through an equity lens. We bring a unique combination of expertise: in multicultural communications; social justice, race equity, equity-inclusive technology, program implementation, surveys, research, and analysis; and more. Combine that with our domain experience and the results are outcome-oriented solutions that help our clients better address the needs of underserved communities.
Living our shared values
Kary was also instrumental in launching and growing our Black Employees Community Network—one of our eight employee-led affinity groups that provide a place for networking and support, as well fostering professional development, community outreach, and business impact. Today, the network has almost 500 members and growing.
"The opportunity to build and lead our Black Employees Community Network, and watch the growth of all our networks, has been a fantastic journey! We've created a forum for employees who share common characteristics, interests, and goals to build community and create space for shared experiences. It's incredibly important."
Outside of work, Kary is a lifetime member of the NAACP, where she began as the youth president for the Virginia Beach, Virginia chapter. She's also a member of the Black Administrators in Child Welfare, National Association of Social Workers, and National Association of Black Social Workers.
But her most rewarding experience to date is as a mom to two incredible young adults and her affiliation with a Brazilian Jujitsu team in Camp Springs, Maryland. Founded by the first black American man to achieve the rank of black belt, this predominantly Black team has been a staple in the community for more than 20 years. Creating opportunities for young people from vulnerable communities, this team is a safe place for families to thrive and be exposed to the world as they move along their Jiujitsu journey. "It's amazing to watch these kids grow and thrive in this incredible, supportive community," she says