Program management expert George Lowden to lead the US ISO delegation
ICF executive to chair US national committee on project, program, and portfolio management
George Lowden
remembers when consultants were sought out for their expertise in a particular industry or technical specialty—project management not among them.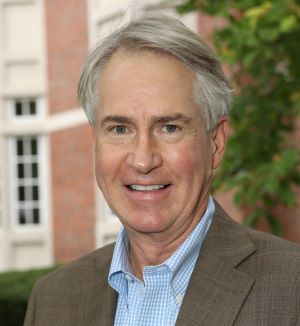 Back then, most people assumed experts knew enough of such "basic" and "general" skills to effectively complete a consulting project. But George took project management to heart, learning all he could about the skills and competencies needed to successfully manage projects.
Turning a passion into a career
George initially found ways to add value to other consultants' projects, expecting that one day the world would catch up to him.
As project management became a discipline defined by its own body of knowledge, the Project Management Institute (PMI) and other professional associations gained prominence. And he was ready. George authored papers to share his insights and presented at national and international conferences. He earned certifications and became a founding member of PMI's Global Executive Council—representing ICF but also there to help advance the profession.
ICF currently runs nearly 60 courses on project management. Employees also have access to hundreds of courses available through LinkedIn Learning.
Today, George directs ICF's own project management office, bringing best practices to colleagues and helping launch and manage complex, important projects. He also has been recognized as a "Power 50" leader in the field by PMI.
Elevating the field of project management
And George had his hands in other efforts to promote and bring governance to the profession. A dozen years ago, he joined the then-new U.S. Technical Advisory Group—accredited by the American National Standards Institute—to help develop ISO standards on project, program, and portfolio management. There he worked closely with experts in the U.S. and internationally to write standards, determine the U.S. national position and priorities on technical matters, and comment and vote on draft standards. He also served as a U.S. delegate to ISO committee meetings.
This year, George's career got another boost as the newly elected U.S. spokesperson at ISO committee meetings on project, program, and portfolio management. As the new head of delegation, he presents the nation's viewpoints (and advocates for their adoption) with his international counterparts. And he manages the U.S. team that supports developing, commenting, and voting on these standards.
ICF does more than manage and perform local, national, and international programs. We lead the U.S. delegation that helps develop international standards for the profession. And we advance the field for fellow practitioners.
It's the culmination of a 40-year career that would not be possible without personal passion, integrity, and a desire to always be greater than—ICF values George Lowden clearly possesses.
Learn more about ICF's careers in project management.