Think equal, build smart, innovate for change.
There's a direct correlation between women's representation in leadership positions and positive outcomes in organizations. At ICF, we don't take that lightly—in fact, women make up 55 percent of leadership positions.
On this International Women's Day, we want to introduce a few of ICF's fearless leaders who embody today's theme and are paving the way for future generations.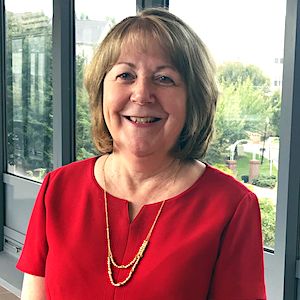 The Industry Powerhouse
Ellen Glover, Executive Vice President
With an impressive 40-year career in the professional services and technology industries, Ellen Glover is an absolute powerhouse and refuses to let anything intimidate her. For the past 15 years, she has led ICF toward phenomenal growth, growing her team from 125 employees to more than 3,000. Our CEO, Sudhakar Kesavan calls Ellen, "a role model for all of us who aspire to be stronger leaders. Not just for those of us here at ICF, but for leaders and all kinds throughout the professional services industry." She has received top honors, including the Federal 100 Eagle Award and the Janice K. Mendenhall Spirit of Leadership Award, the highest honor given by American Council for Technology and the Industry Advisory Council.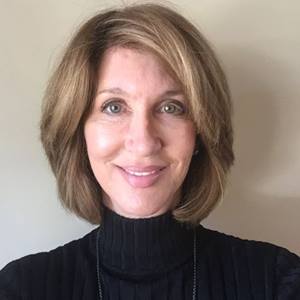 The Innovator
Patty Cook, Senior Vice President
As Sr. Vice President with ICF's Commercial Energy practice, Patty Cook has always been drawn to the intersection of science, policy and technology. She believes that the most interesting work—and the ability to make a difference—lie where these overlap. And she proves it every day by working with clients to successfully navigate changes and disruptions within the electric industry. She says, "Our success—and our clients' success—will have wide-ranging implications on our ability to address climate change and to provide affordable, reliable electricity for our increasingly electrified world."
The Dreammaker
Ayesha Ghori, IT Business Analyst Senior Associate
A 10-year veteran of ICF, Ayesha Ghori stays busy–she oversees a team of engineers and programmers working on some of the company's biggest HUD projects. She credits her parents for giving her the ambition and courage to leave home and pursue an education in the United States. She says, "I strive to be the best at everything I do, day in and day out, and I always remind myself that anything less than a 100 percent would be undeserving of the trust and kindness my parents had always shown me."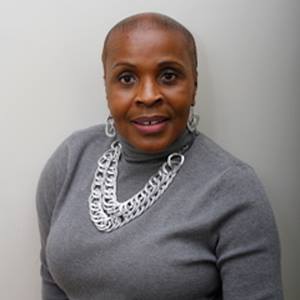 The Threat Mitigator
Janice Slocumb, Senior Computer Security Specialist
As a computer security specialist, Janice Slocumb manages projects for several of the company's Department of Defense clients. With more certifications under her belt than you can count, Janice helps teams solve some of the biggest cybersecurity and resilience challenges. And she loves it. "When I finally had the chance to pursue the career I often dreamed of, I took it. And I haven't regretted it for a minute."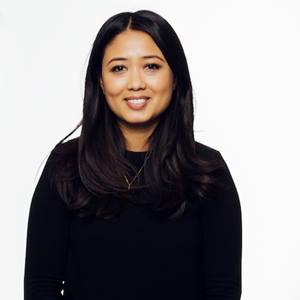 The Connector
Khushboo Shakya, Senior Software Engineer
Khushboo Shakya is not a stranger to building relationships with people and brands. As a senior software engineer on the ICF Next team, she helps clients connect more closely with their customers through loyalty programs and platforms. Colleagues applaud her ability to fearlessly take on new projects —always with a smile on her face. She credits her family for helping fuel her passions and success. "Like many little sisters, I adored my big sister and always followed her lead. I still do." Talk about women supporting women!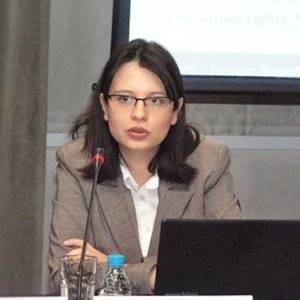 The Policy Rockstar
Veronika Vasileva, Public Policy Senior Consultant
With degrees from schools in Germany and England and various consulting experience across Europe, Veronika Vasileva is a proven expert in migration, security, and public policy. Equally passionate about collaborating with clients and stakeholders as she is about innovation in the field of evaluation, Veronika currently supports projects across our Europe and Asia business. She says, "My inspiration comes from solving real life problems."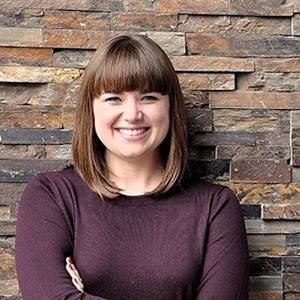 The Energizer
Caroline Leduc, Energy Efficiency Manager
Like Khushboo, Caroline Ludec credits a strong, determined woman for helping her get to where is she today. "My mother, an engineer, inspired my engineering career. She showed me how important it is to take on projects you're passionate about." As one of ICF's top energy efficiency consultants, Caroline works with private and public sector clients across Canada, evaluating new construction programs and equipment replacement incentives.
Let's not forget about the woman who inspired ICF's CEO. Sudhakar Kesavan's mother earned a doctorate in physics, becoming an acoustical engineer.
Join the conversation by honoring your female mentors by using #WomensDay and tagging @ICF so we can all celebrate her accomplishments. Also check out our open positions to learn how you can join our team and work alongside these incredible leaders.