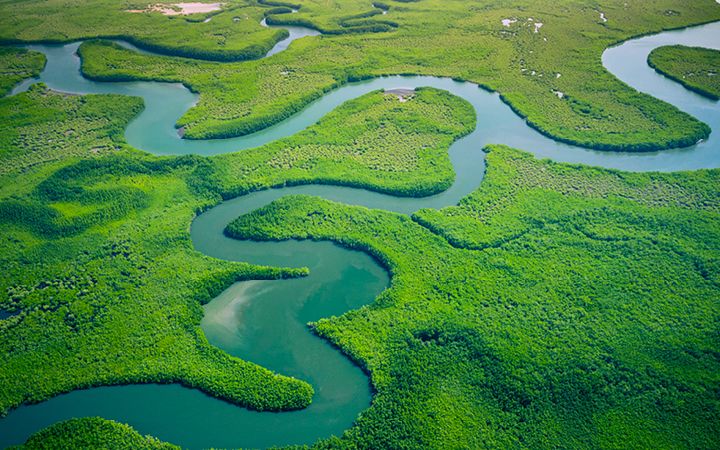 Sign up to receive exclusive Climate insights
Sign up to receive exclusive Climate insights
Sign up to receive exclusive Climate insights
Want to hear more from our experts? Get the Climate newsletter.
Want to hear more from our experts? Get the Climate newsletter.
Want to hear more from our experts? Get the Climate newsletter.
Subscribe now
Our climate and environment experts are helping reduce greenhouse gas emissions, finance the world's largest clean hydrogen storage facility, and support major infrastructure projects
For decades, ICF has supported groundbreaking climate and environment programs. Performing environmental and risk assessments for the U.S. Environmental Protection Agency (EPA) that led to the creation of Superfund. Developing a model that estimates the benefits and costs of reducing ozone emissions—which informed work on the 1987 Montreal Protocol. Creating the first-ever U.S. national greenhouse gas (GHG) inventory to help inform climate change policy. And supporting environmental planning and compliance for some of the nation's largest infrastructure projects.
Today, we continue to be on the forefront of climate and environmental science and policy. And we were recognized for some of this work with Climate Change Business Journal (CCBJ) and Environmental Business Journal (EBJ) Business Achievement Awards for outstanding business performance in 2022.
Supporting the phasedown of hydrofluorocarbons
In 2020, Congress, through the American Manufacturing Act (AIM Act), directed EPA to address the use of highly potent greenhouse gases—hydrofluorocarbons (HFCs)—and lower their production and consumption in the U.S. by 85% over the next 15 years.
We provided EPA with comprehensive modeling and analysis support in developing the AIM Act Framework rulemaking on an accelerated timeline, drawing on 30+ years of experience supporting EPA on Montreal Protocol implementation and dozens of prior decisions related to the phaseout of ozone-depleting substances.
Phasing down the global production and consumption of HFCs is expected to eliminate up to 0.5° Celsius of global warming by 2100.
And we were recognized with a CCBJ industry leadership award for our body of work.
Financing the storage of clean hydrogen
We worked with the U.S. Department of Energy (DOE) to finance the Advanced Clean Energy Storage (ACES) clean hydrogen and energy storage facility—a project in Utah that has the potential to become the world's largest clean hydrogen storage facility.
DOE leveraged our expertise to analyze the long-duration storage and dispatchable clean power markets in Utah and California, identify and make sense of the various regulations at the state and federal level that may impact the project, and quantify the effect of various downside cases.
Informed in part by our market analysis, DOE was able to finance the ACES clean hydrogen and energy storage facility in June 2022. A big step toward the U.S. meeting its goal of net-zero GHG emissions.
For this groundbreaking work, we received a CCBJ project merit award.
Expanding environmental services to support large infrastructure projects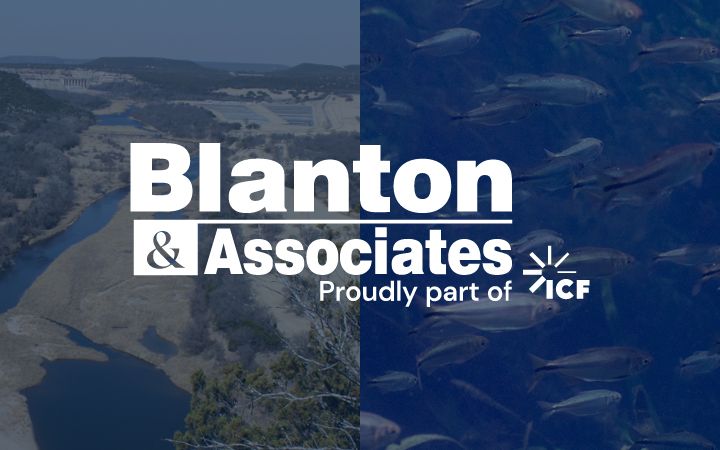 In 2022, we expanded our environmental planning services through the acquisition of Texas-based environmental consulting firm Blanton & Associates. Enhancing our ability to support clients with regulatory compliance services for increasingly more complex infrastructure projects.
Blanton's 75+ biologists, botanists, scientists, geographers, archaeologists, historians, cartographers, environmental planners, and more are trusted partners to state and local government agencies, as well as renewable energy and mining companies. Adding their proven domain expertise and 25+ years of experience expanded our regional environmental planning and permitting capabilities and presence in fast-growing markets and garnered an EBJ business achievement award.
We also stood up a new practice to provide environmental impact analysis and permitting services to the offshore wind industry. In addition to supporting longstanding client Bureau of Ocean Energy Management, we're also helping developers navigate this nascent industry with a growing portfolio of projects designed to bring clean, renewable energy. Our offshore wind team was recognized with an EBJ new practice award.
Additional recognitions included an EBJ technology merit award for our work overhauling the CalEEMod Emissions Estimator Model to create a more accessible and inclusive model that incorporates climate change and health and equity. And an EBJ project merit award for our work with the California Department of Transportation's first-ever Planning and Environmental Linkages (PEL) study on the state highway system.
New climate data reveals warmer, wetter future for the U.S.
In this report, our climate scientists project some Americans could experience 42-61 additional days with temperatures above 95 F by midcentury.