Our disaster management team in Puerto Rico finds purpose in contributing to the island's recovery and supporting their local communities
Rebuilding after a natural disaster takes a community. A community of people committed to the cause and dedicated to seeing it through. And no group has more at stake than those who are affected most.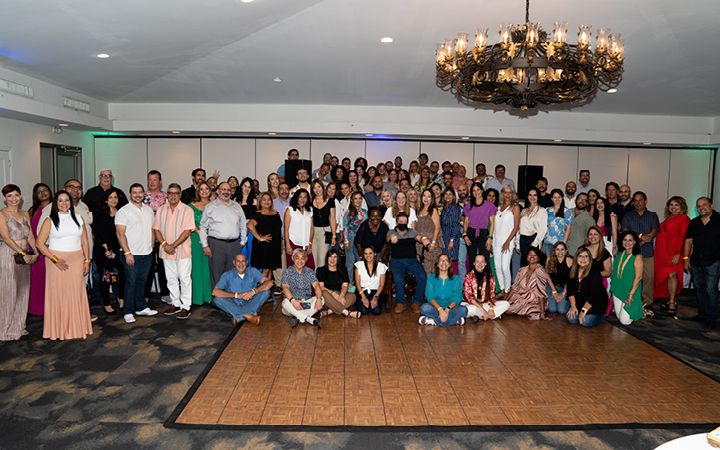 We've been on the ground in Puerto Rico since 2018, supporting the island's recovery, reconstruction, and mitigation from hurricanes Irma and Maria and other natural events. And since then, we've remained committed to hiring and supporting the career development of our Puerto Rico based team—90% of whom are local Puerto Ricans and staff who live on the island.
Our team is now 200+ strong and growing, working from five locations across the island, including our new project center in San Juan and our four regional applicant service centers. These centers serve as essential touchpoints, ensuring our reach extends to all 78 municipalities on the path to recovery.
For our team members, this is more than a job. It's their home. It's where they went to school. Where they gather with family to celebrate traditions. And where they, among generations of Puerto Ricans, continue to build and grow their families. This connection to the island ignites the passion of many locals who join our team to actively contribute to the collective recovery and rebuilding efforts.
Find your place
Like Heidy De la Cruz, who began her ICF career in 2018 as our first local employee and sector lead. Today, she's a program manager leading a team of disaster management experts who are helping families get into safer homes through home repairs, reconstruction, or relocation.
"I started working at ICF because I wanted to be part of the team supporting the island's recovery. I truly believe that our work is for the benefit of all."
And Marta Romero, who also joined us in 2018 as one of our first program coordinators supporting reconstruction efforts after hurricanes Maria and Irma. She's now a senior manager coordinating staffing and operations for project formulation for recovery efforts funded by the Federal Emergency Management Agency (FEMA).
"Little did I know that in five years I would end up where I am right now. ICF's learning and growth opportunities have helped me develop leadership skills that are so important to my current role."
Others like Omar Lopez found new careers at ICF. Omar joined us as a drone pilot. Then with the knowledge, skills, and experience he developed through his work closing hundreds of site inspections, he's advanced to manager of aerial and terrestrial imaging.
"I took my passion for helping others and incorporated the drone technology I was using and brought it to my new career in disaster management."
And our team is full of similar stories. With a culture that fosters growth and continuous improvement, we provide them with numerous opportunities to advance their careers, firmly believing that professional growth should be attainable and inclusive for all.
And as our work continues to expand, we're actively seeking new team members to support our rebuilding efforts.
Give back to your community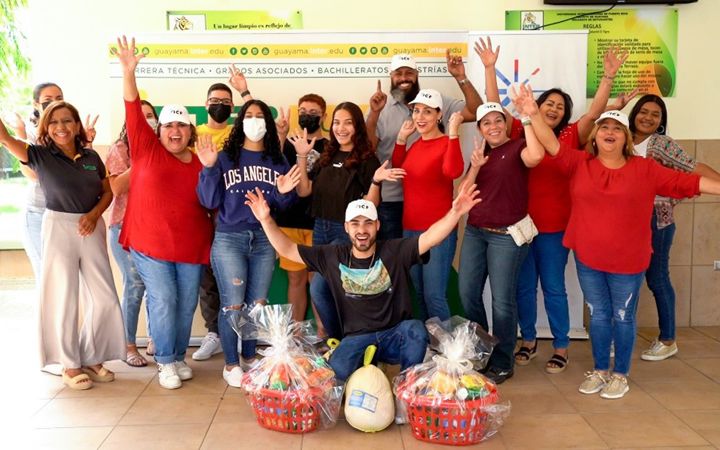 Beyond their work life, many of our staff contribute to their communities in other ways. Grant analyst Ingrid Ramallo Diaz is one of them.
For 10 years, she's partnered with local community members to bring Thanksgiving baskets to families. In 2022, Ingrid and her colleagues set a goal of delivering 10 food baskets—but that quickly grew to 150 baskets serving 450 people! The overwhelming generosity of our employee donations—supplemented by ICF's 1-to-1 company match—raised $7,500 to support filling the baskets and providing funds to community orphanages, allowing the team to exceed expectations and broaden their impact. For her efforts, Ingrid received our 2023 Local Hero Volunteer Award.
Meeting the moment
In the face of global environmental and social challenges, our actions define us.
Work you can believe in
While many disaster management organizations primarily focus on immediate response efforts, we're focused on the end game: rebuilding and building resilience to protect communities from the impacts of future disasters. To date, we've delivered the fastest and most extensive financial obligation in FEMA's history. And our team was the first to complete over 2,000 home constructions.
As we continue to forge ahead, we remain unwavering in our commitment to rebuilding Puerto Rico, fostering local talent, and leveraging our collective expertise to build a future that ensures the island's strength and resilience endure for generations to come.
"I believe in the work I do. I help fellow Puerto Ricans get the assistance they need. To see their reactions when they're provided with a secure and resilient home is so inspiring."
Want to be part of our team? View our open rolls and apply to join us.