Child welfare and education expert Johnavae Campbell and health communications expert Mellina Stephen were recognized at the 37th annual Black Engineer of the Year Awards
Each February, thousands of science, technology, engineering, and math (STEM) leaders, professionals, and students convene in Washington, D.C., for the annual Black Engineer of the Year Awards (BEYA) STEM Conference. One of the most highly anticipated moments is the awards event which recognizes the impact, legacy, and contributions of Black engineers to our society. And among them were two of our very own: Dr. Johnavae Campbell and Mellina Stephen, who received Modern Day Technology Leader awards.
Committed to those often left behind but essential to society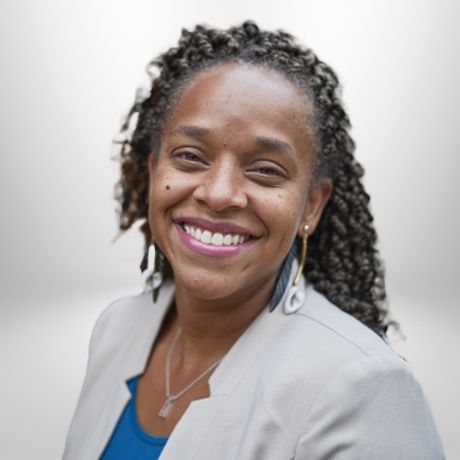 Johnavae was the first in her family to attend college. While earning her degree in mechanical engineering at the University of Colorado, she found support in programs that introduced first-generation college students to a network of STEM educational opportunities. And that brought her all the way to completing her doctoral degree at the University of North Carolina School of Education. Now she's dedicated her professional career to doing the same for others, helping them reach their potential and developing our nation's pipeline of STEM leaders.
As part of our child welfare and education team, Johnavae works closely with educational institutions and organizations as she helps them strengthen their programs. Specializing in culturally responsive approaches in evaluation, she manages project evaluation teams using mixed-methods evaluation focused on developing practices that advance racial and social equity in STEM and broadening participation in postsecondary education completion in STEM.
Her portfolio of projects is both wide and deep. Investing in Innovation grants. Supporting a STEM K-12 teaching award program. Increasing students' academic performance in evolutionary science. Increasing the number of middle-grade students interested in science and technology. And perhaps the one with the most apropos name: supporting Inclusion across the Nation of Communities of Learners of Underrepresented Discovers in Engineering and Science (INCLUDES) to broaden STEM participation and retention for first-generation college students.
Being a Black female evaluator means she brings a much-needed outlook to frame educational evaluation studies that examine the intersectionality of race, gender, culture, and social factors on participant outcomes. A perspective shaped by her own lived experience as a first-generation college student, but also by her early career path.
"Black excellence in STEM research and evaluation is a commitment to holding ourselves and others accountable to developing systems and implementing practices that support safe spaces, highlight strong educational institutions serving Black people, and protect the mental and physical well-being of our Black youth and young professionals."
Johnavae first joined the workforce as an engineer for General Electric and began tutoring in mathematics at a local boys and girls club. While teaching mathematics to middle schoolers at an alternative school, she completed a graduate degree in educational policy and evaluation. Following her love for teaching in the U.S., she joined Teach for Africa, as a girls education advocate and high school teacher in Guinea, West Africa. The common thread? Positively impacting the education of youth.
Today, you'll find Johnavae being a mentor and serving on her local school improvement team, all while raising three active children and supporting local community efforts. Her plate and schedule are full, but so is her heart and sense of purpose.
Focused on the diversity of our nation's scientific workforce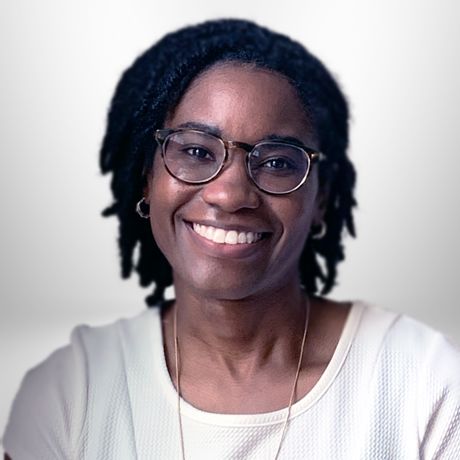 One of the best pieces of advice Mellina received came from a leadership podcast: Successful professionals are smart, hungry, and humble. This phrase became her personal and professional mantra, building on the faith, perseverance, and strong work ethic instilled in her by her parents.
Mellina's personal journey was shaped by her parents' experiences as a Black man raised in Guyana and the U.S. Virgin Islands and a Black woman growing up amidst the cruel realities of segregation in North Carolina. While their geographic beginnings differed, they shared a common drive to educate themselves and take advantage of the opportunities their parents didn't receive.
That desire flowed down to Mellina, too. She shares, "What motivates me in my work and life is building upon my family's legacy and carrying the values they instilled in me. I am living proof of their sacrifice, love, and faith. And my success is theirs. My goal is to make a difference in my sphere of influence—no matter how large or small."
"I've felt the burden of 'excellence' that comes with being one of only a few people of color in professional settings. My hope for the Black community is that we can be our authentic selves in any space and find acceptance there. And that we can define our own success and legacy and be celebrated for the diversity that exists within our community."
Today Mellina's sphere of influence lies within the field of public health. Unsure about the professional path she wanted to take, it was the opportunity to serve as a health communications fellow for the U.S. Army Public Health Center's Injury Prevention Program that solidified her decision. There she found and cultivated a passion for taking medical information and using creativity to make it relevant and actionable for real people. Using her public health background to help reduce disparities among vulnerable groups through health information. And helping ensure that the next generation of scientific scholars, who will shape the health of the nation, truly represent all Americans.
At ICF, Mellina is known for her superb sense of organization and process-oriented focus. She brings the right combination of domain expertise and management skills to support strategic federal health communications and project management activities for the National Institutes of Health (NIH), the Centers for Disease Control and Prevention, and the Food and Drug Administration—just to name a few.
In her work for NIH's Chief Officer for Scientific Workforce Diversity (COSWD) Office, Mellina draws on her lived experience as a Black woman and communications professional. Her work uses the lens of diversity to help shape a STEM workforce. She's assisting the COSWD office in communicating NIH's talent lifecycle progress—from the recruitment of underrepresented groups in STEM, development and reward practices, and retention strategies—to ensure government transparency and further the office's aim to diversify the national scientific workforce.
Her influence and impact are palpable. The teams at NIH and COSWD view Mellina as a strong leader—one who understands the importance of diversity, equity, inclusion, and accessibility across STEM. And she's making her mark, spearheading COSWD's inaugural virtual Scientific Workforce Diversity Seminar Series, which included the highly attended Outcomes from the National Academies of Sciences, Engineering, and Medicine Anti-Racism in STEMM Summit.
She's also well-respected and admired by her colleagues. Brian Cockman, health communications director at ICF, shared, "Mellina's leadership in STEM communications is matched only by her caring, kind, and unflappable spirit. Inclusiveness is a hallmark of her leadership and illustrates how much she values her colleagues and their contributions to effect positive change within the STEM workforce."