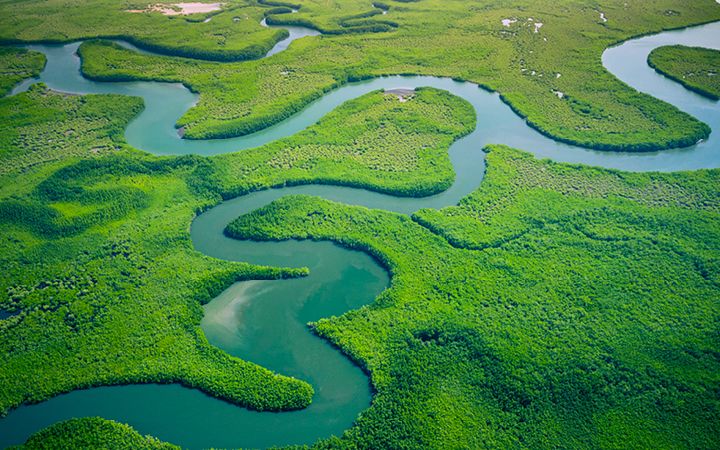 Sign up to receive exclusive Climate insights
Sign up to receive exclusive Climate insights
Sign up to receive exclusive Climate insights
Want to hear more from our experts? Get the Climate newsletter.
Want to hear more from our experts? Get the Climate newsletter.
Want to hear more from our experts? Get the Climate newsletter.
Subscribe now
About ICF
Chris Snyder
GIS Technical Lead, Analytics and GIS
Chris is a technical geospatial expert with more than 10 years of experience helping organizations use geographic information systems (GIS) to solve today's most complex challenges.
Chris (GISP, PMP, and AWS Solution Architect) is the GIS Technical Lead in our engineering and emerging technologies group. He has more than a decade of experience implementing geospatial solutions to improve efficiency and workflows. Through analytics, collaboration, and governance, Chris helps clients gain insights into their organizations.
Chris's GIS domain experience is diverse and includes the aviation, transportation, utilities, state/local, environmental, climate resilience, energy, disaster management, asset management, and engineering sectors. He designed and administered technical solutions for a wide range of federal, state, and county-level government clients and industries, including the U.S. Department of Defense, the Federal Emergency Management Agency, and the Michigan and New York departments of transportation.
Chris has experience in different domains and with a variety of clients, which helped him become a leader in defining sustainable geospatial strategies that include foundational technical architecture, implementation plans, and GIS program governance.
Chris foresees innovations in GIS spreading across several areas—including data management, systems integration, application development, organizational collaboration and machine learning—and he believes all organizations can use GIS as a data-driven, decision-support system for myriad needs, from site selection to reporting metrics.
Areas of expertise
Geographic information systems

IT infrastructure and modernization

Asset management
Education
M.S., GIS, Towson University

B.S., Geography, Towson University

B.A., English, Towson University

GISP, Geographic Information Systems (GIS) Professional, GIS Certification Institute

PMP, Project Management Professional, Project Management Institute

AWS Certified Solutions Architect, Amazon Web Services (AWS)
Publications
"Climate Resiliency and Flooding Mitigation Study," Southeast Michigan Council of Governments, 2020.

"Flooding Impacts on Maryland's Transportation System and Users," ICF, 2021.