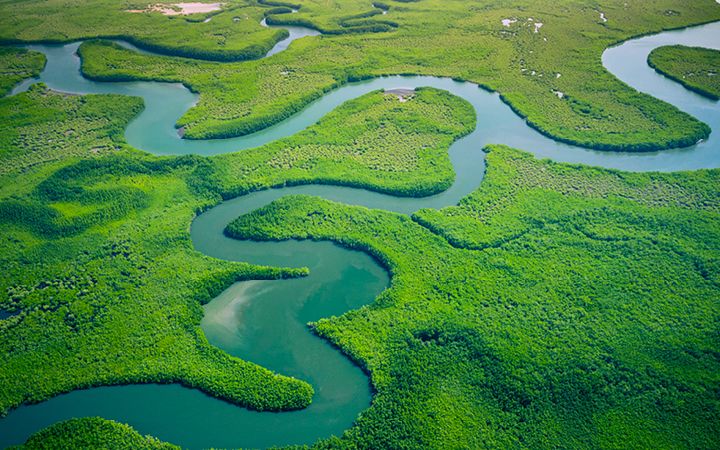 Sign up to receive exclusive Climate insights
Sign up to receive exclusive Climate insights
Sign up to receive exclusive Climate insights
Want to hear more from our experts? Get the Climate newsletter.
Want to hear more from our experts? Get the Climate newsletter.
Want to hear more from our experts? Get the Climate newsletter.
Subscribe now
About ICF
Mollie Averyt
Senior Principal, Energy and Sustainability
Mollie advises and implements environmental policies and programs in climate, greenhouse gas mitigation and accounting, and energy efficiency, with over two decades of experience.
Mollie has more than two decades of experience in climate change, greenhouse gas (GHG) mitigation and accounting, energy efficiency, and sustainability consulting. She has assisted various federal, state, local, and private clients in tracking and reporting sustainability metrics and managing organizational environmental initiatives and programs.
Mollie began her career with us in Washington D.C., providing regulatory support and policy analysis for the Environmental Protection Agency (EPA) on Title VI of the Clean Air Act, focusing on reporting the production and consumption of ozone-depleting substances both domestically and as per the United States participation in the Montreal Protocol. Mollie has serious subject matter expertise on fluorinated GHG emissions and their associated industry sectors. She has conducted numerous studies to estimate fluorinated GHG emissions for the EPA, including ongoing contributions to the U.S. GHG inventory. She assisted the EPA in the rollout of the first-ever national GHG registry and has helped verify emission estimates reported to the U.S. government as required by this program.
Mollie helps private clients calculate their global carbon footprints. She has provided related advisory services to these clients to set well-informed climate mitigation and sustainability goals. Mollie has also helped U.S. federal agencies respond to sustainability mandates and implement employee behavioral change programs.
Mollie has nearly two decades of experience in voluntary public-private partnerships, working with the EPA to form program-development techniques and identify new priority areas for program implementation. She has extensive programmatic expertise from decades of support to a small partnership between the EPA and the U.S. electric power systems industry that targets reductions of sulfur hexafluoride emissions. Additionally, since 2016, Mollie has contributed to the EPA's efforts to run the larger-scale ENERGY STAR product labeling program. She serves in a managerial role in program administration, brand integrity, and product specification. She works with teams of energy efficiency consultants that follow and track market trends—such as electrification and broader decarbonization policies—to inform strategy and make program growth recommendations to the EPA.
Mollie, her husband, and their two daughters returned to New England in 2015. She currently resides in Vermont and works out of our Burlington office.
"It is invigorating to work through today's environmental challenges because it requires multi-faceted approaches for problem-solving. Approaches that are both regulatory and non-regulatory can help shape successful environmental policy and together can accelerate progress."
Education
M.S., Environmental Science and Policy, Johns Hopkins University

B.S., Environmental Sciences, University of Vermont
Publications
Averyt, M. et al. (2019, June). U.S. trends in SF6 consumption, supply and emission reported under the Greenhouse Gas Reporting Program. Presented at the 8th International Symposium on Non-CO2 Greenhouse Gases (NCGG-8).

Averyt, M., Harris, D., & Ottinger, D. (2015, October 29). U.S. Emissions and Supplies of Sulphur Hexafluoride Reported under the Greenhouse Gas Reporting Program. Journal of Integrative Environmental Sciences.