Repositioning Lanzarote in the high-value traveler segment
A comprehensive strategy to attract higher-value visitors to Lanzarote, one of the Spanish Canary Islands.
Results at a glance
120
participating companies
11
new source markets approached
Summary
In 2020, the public and private sectors of Lanzarote got together to reposition the island as a more premium tourism destination, and they brought in ICF to design the strategy. Their goal? A better revenue yield per visitor, which relies less on volume of tourists in order to enhance sustainability.
Challenge
Rather than continuing to promote Lanzarote to the mass market, the stakeholders wanted to focus on what the island could offer the sophisticated traveler. Our challenge was to shift perceptions of the island by showcasing its lesser-known attributes to a more premium segment of visitors.
Not only would this require changing the mindset of local stakeholders, but also collaboration between companies that had traditionally been competitors. Everyone involved would need to look beyond the immediate results for the long-term vision to be a success.
Solution
Once we were engaged to design the new tourism strategy, we started by auditing the competitive landscape and benchmarking similar destinations' offerings. A review of relevant national and international best-in-class cases helped us identify the latest travel trends and determine a potential opportunity for Lanzarote in the premium sector.
Related services and industries
Next, we devised a roadmap to provide a new approach to the island's existing resources, its governance model, sustainability efforts, connectivity, and marketing plan. This includes incorporating heritage preservation into the tourism business model, as well as developing a capacity-building approach for locals to deal with new products, markets, and travelers.
By linking the new target markets with traveler preferences and psychographics, we identified new segment specializations and product development tactics. Our team designed tourism marketing guidelines and branding and communication recommendations, as well as a public-private governance model. The model defines clear roles and responsibilities while providing transparency and legitimacy to the whole process. We drafted the model to include social and environmental sustainability practices, post-COVID-19 recovery actions, and key performance indicators to measure the results. We also identified new air service as important to the targeted premium markets.
"We needed pragmatism over theory to face this challenge. ICF´s multidisciplinary, integrated, and hands-on approach has fully met our expectations; we are being advised by a senior professional team of former practitioners with ample experience in the industry"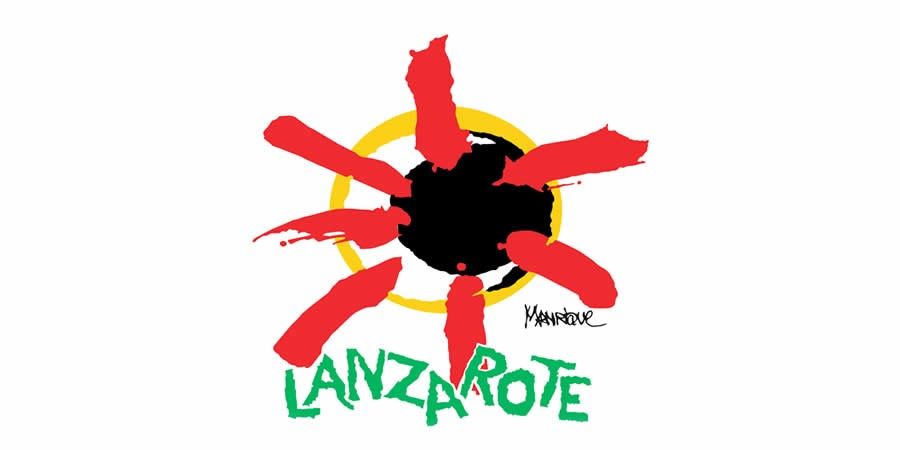 Results
The new positioning approach we developed for the island is called "Lanzarote inArt." It's inspired by the philosophy behind an art movement from the 60s and 70s, and aligned with César Manrique, Lanzarote´s most famous artist. Manrique designed Lanzarote´s iconic tourist centers, linking art to nature based on the fundamentals of sustainability.
"Lanzarote inArt" moves away from the flashy side of luxury travel to offer genuine and distinctive yet exclusive experiences to meet the needs of the contemporary, urban, responsible, sustainable, and conscious traveler. The result is a framework—coordinated among the local stakeholders—that focuses on the island´s distinctive art and culture, spectacular scenery, and relaxed atmosphere.
We're facilitating a product development exercise through a co-creation and "coopetition" (competition + collaboration) approach. We've engaged over 120 companies, such as the existing five-star hotels and high-end accommodations plus artists, farmers, fishers, and a significant representation of traditional craft professions, many of which are at risk of disappearing if they are not offered a new way forward. We've put in place tools that range from workshops and pilot projects to business model trials, testing in source markets, and joint commercialization prototyping.
Besides product development, ICF is also working for the island´s destination management organization, Turismo Lanzarote, to implement the other related components of the strategy: air service development, B2B communication, B2C communication in North America, commercialization, and a global marketing plan. The island's air service has largely been point-to-point, provided by low/ultra-low cost carriers. The target for future air service will include some full-service and hub-based airlines to make Lanzarote more accessible.
12+
new air service opportunities identified
10+
immersive experience narrative frameworks introduced
16
heritage craft professions engaged, some of which are currently at risk of disappearing
The role of the private sector
Three features of the Lanzarote project are being led by the private sector. First is a shared value project for implementing sustainable actions on the ground that places the tourist at the center. Travelers will be offered the opportunity to contribute to Lanzarote´s positive transformation through significant social and environmentally sustainable actions, such as supporting disappearing local crafts or planting trees.
Second is the "Lanzarote inArt Collection," a set of objects specifically designed for the project that will be manufactured locally to fill the shopping tourism gap identified in the strategy and enhance local crafts and traditional professions at risk of disappearing. Third is the establishment of an ad-hoc private sector association for joint product development, commercialization, and effective marketing. The future in destination management is marked by public-private collaboration, coopetition, social sustainability, immersive engagement, and supra-regional commercialization.
"ICF has provided the high technical standards, seniority, intel, and expertise of a global company while providing a vision, boutique-consultancy touch, and human-centered approach fully aligned with Lanzarote´s reality and needs"