Enhancing livability in Pokhara, Nepal
We created a Sustainable Tourism Action Plan for Pokhara that will maintain the city's tourism value by putting natural assets first—enhancing livability for residents and visitors.
RESULTS AT A GLANCE
25%
of total spending in the city comes from tourism
$30M+
in environmental conservation investment over the next 5-10 years
Pokhara is a growing hub for tourism in Nepal. Close to the Himalayas, it's an attractive destination for travelers looking to explore the region. Yet infrastructure has not kept up with this demand, and Pokhara today faces a number of issues from traffic congestion to inefficient public transportation. Rising visitor numbers and ineffective development control are now also threatening the city's natural resources.
Challenge
Pokhara has grown quickly in the last 60 years, with tourism currently the second largest industry, accounting for 25% of the city's total financial transactions. Over a million visitors stayed overnight in the city in 2018, with the majority coming from within Nepal. Visitors come for a calm, relaxed stay in a city famed for its natural scenery, water activities, and adventure sports, as well as its religious and cultural sites. It is also one of the most important routes into the higher Himalayas, particularly the Annapurna base camp region.
We were commissioned by the Asian Development Bank (ADB) to create a Sustainable Tourism Action Plan (STAP) for Pokhara that includes physical, policy, and economic measures that will benefit both the wider urban community and livability. The plan also needs to enhance the quality of experience for both residents and tourists alike.
Related services and industries
Solution
The STAP identifies short-, medium-, and long-term solutions, and develops realistic investment plans for their implementation. On the broadest level, it supports enhanced urban livability, sustainable tourism development, and the expansion of the green economy in Pokhara. It focuses on the following solutions, recognizing that tourism measures are interconnected with improvements in city livability:
1. We took a participatory approach to identifying effective solutions for the city by holding discussions and workshops with all of the relevant stakeholders. From this diagnostic stage, we presented an Urban Status Report for the city, which covered tourism measures that can also improve livability in Pokhara.
2. We then identified four areas that will allow Pokhara to stay competitive as a tourist destination: conserving natural resources, making mobility more efficient, building attractive physical spaces that respect nature, and strengthening local and subsistence economies. We also identified the environmental, social, and economic risks and opportunities of current projects in the city. From there, we were able to make firm recommendations to policymakers for actions that conserve nature; enable and incentivize sustainable behavior; promote a sustainable way of life; and implement development control to create a positive experience for everyone.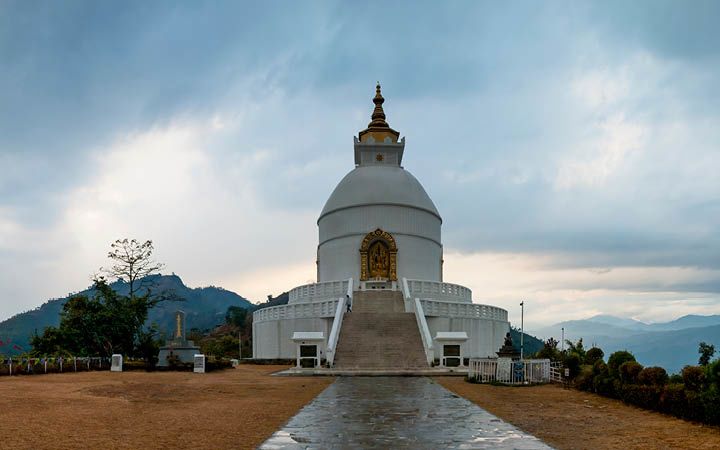 Results
Each project within the Pokhara STAP contributes to the plan's strategic aim of conserving core tourism assets while preserving the local ecology. We provided the ADB with a plan to undertake a number of key activities, including:
Develop a walkable and/or cyclable route along the Firke Khola corridor.
Build the Pokhara Entrance Park with a tourism information center and a park close to the highway.
Make improvements to vehicle and pedestrian traffic measures in Lakeside and the urban core to relieve bottlenecks and ensure the current tourism zone remains sustainable.
The plan will lead to tens of millions being invested in conserving the local environment (both natural and built) over the next ten years. The priority investments are currently being identified and will be integrated with the tourism masterplan to optimize domestic and international tourism, which declined rapidly during COVID-19.
"The overarching vision of a beautiful, safe, and prosperous Pokhara recognizes that every good experience created for both visitors and citizens will strengthen the city's tourism brand."