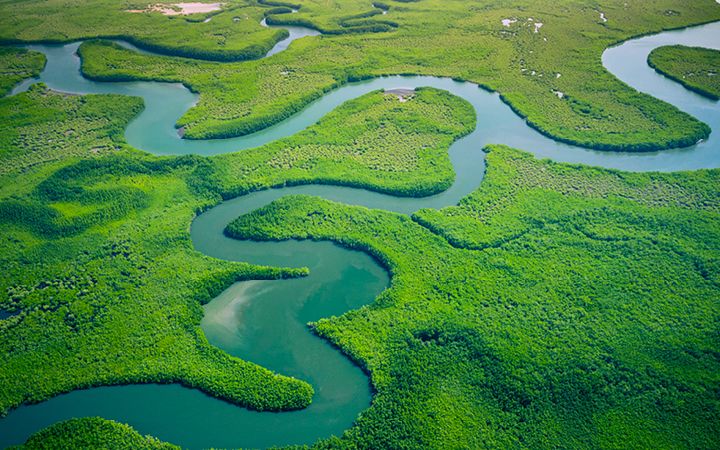 Sign up to receive exclusive Climate insights
Sign up to receive exclusive Climate insights
Sign up to receive exclusive Climate insights
Want to hear more from our experts? Get the Climate newsletter.
Want to hear more from our experts? Get the Climate newsletter.
Want to hear more from our experts? Get the Climate newsletter.
Subscribe now
Improving air quality, climate resilience, and equity analysis
We developed new and robust approaches for considering the overlapping issues of air quality emissions, climate risk, and health and equity throughout California.
RESULTS AT A GLANCE
274
GHG reduction, climate change, and health and equity measures
2,500
total CalEEMod® users during the Initial Release
The Sacramento Metropolitan Air Quality Management District (SMAQMD) in collaboration with the California Air Pollution Control Officers Association (CAPCOA) provides comprehensive air quality analysis and guidance for multiple stakeholders and citizens across California. To assist them in offering a wider scope of data and measurement capabilities that could include both climate risk and health and equity, we made comprehensive updates to the CAPCOA GHG (greenhouse gas) Handbook and California Emissions Estimator Model (CalEEMod®).
Challenge
As intersecting crises unfold in California and across the globe, SMAQMD needed holistic guidance for agencies and land use planners to collectively analyze three interrelated issues: air quality emissions, climate risk, and health and equity. With varying agencies, regulations, and policies that intersect with these three issues, finding guidance for creating more resilient communities at the project level required piecemeal research and analysis. The district wanted to create tools that could combine commonly separated, but strongly related issues, that are highly visible and highly usable across multiple stakeholder groups.
Related services and industries
Solution
By leveraging our deep bench of technical experts—combined with highly engaged external collaboration with stakeholders—we overhauled the original CAPCOA GHG Handbook. Initially focused exclusively on emissions, we expanded the guide to also include climate risk and health and equity. Refining and elaborating on its content, we created a robust, comprehensive guide with quantitative methods and guidance for measuring and scoring issues and research tied to air emissions, climate risk, and health and equity.
Additionally, we overhauled CalEEMod® to create a more accessible and inclusive model that incorporates climate change and health and equity in addition to air quality. We invested in stakeholder feedback and relied on in-house technical experts to rewrite code to improve upon the model's content, data, display, and results. By improving usability and making the model cloud-based, we developed a tool to meet the needs of a variety of agencies and planners, and that delivers a positive user experience.
Results
We created a best-in-class guide and cloud-based tool to direct state and local governments on emissions, as well as climate risk and health and equity. To date, the updated CAPCOA GHG Handbook holds two awards: 2021 Climate Change Business Journal Achievement Award – Advancing Best Practices: GHG Mitigation, and 2022 American Planning Association (APA) California Chapter Award of Excellence – Best Practices. Several agencies, including the California Air Resources Board, now also list the guidebook as a resource for project-level best practices across the state.
CalEEMod is now used across California for analysis in compliance with the California Environmental Quality Act (CEQA). With more than 250 users weekly during the model's initial launch, CalEEMod is a robust and comprehensive resource for myriad agencies, planners, and builders looking to improve environmental conditions and resilience throughout the state.
New climate data reveals warmer, wetter future for the U.S.
In this report, our climate scientists project some Americans could experience 42-61 additional days with temperatures above 95 F by midcentury.