Aircraft appraisals for effective portfolio management
TruebookTM is the easiest and most powerful way to evaluate and manage your aircraft and engine assets.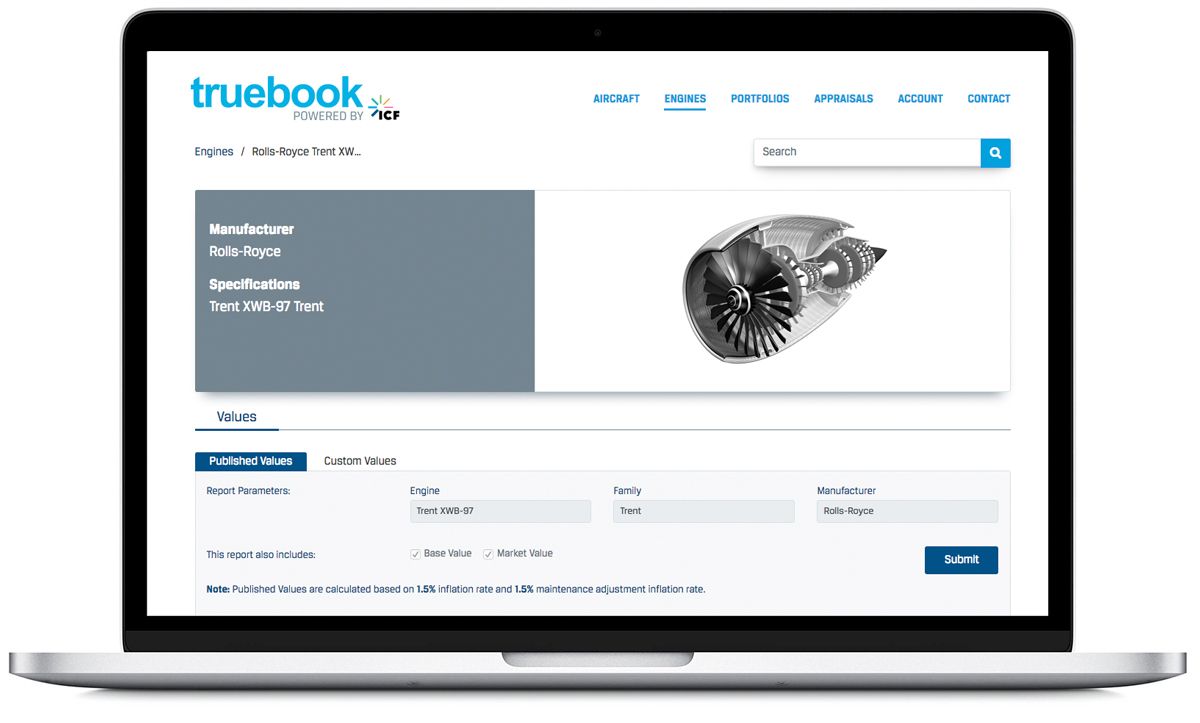 Make smarter investments that drive revenue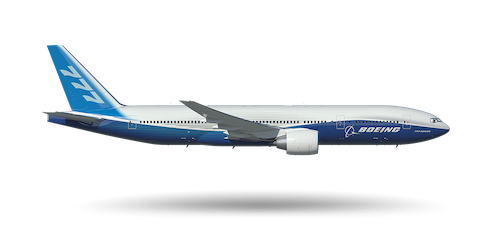 Get accurate appraisals faster
Truebook's user-friendly interface allows you to hone your investment strategy.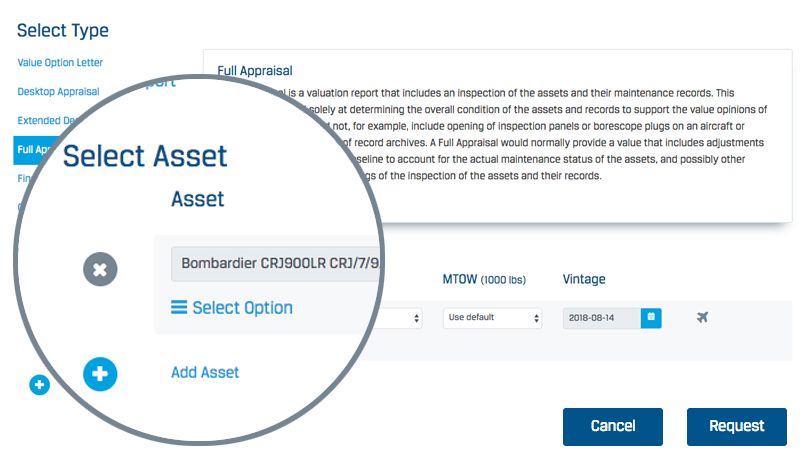 Partner with a global team of appraisal experts
Truebook's global staff of valuation experts help you build a deep understanding of prices, return-on-investment, and valuation methodology.
User-friendly, flexible features designed for you
Truebook is the first appraisal tool that accommodates the evolving needs of today's appraisers, with key features like:
Values for aircraft and portfolios, including fly-forward views
Multi-user and mobile access options
Modern, text-based searches for easy interface navigation
Contact Us
Enter your contact information and we will be in touch soon!