Short-haul electric aviation will dramatically impact the aviation industry as a whole, bringing more environmentally-friendly options to the market.
Over the past two decades, the number of passengers on U.S. flights of less than 250 miles has fallen by half. Airline strategy, route economics, and small aircraft retirements have all factored into this decline, but there is a major change coming to this travel segment—electric aviation. While electric replacement of narrow-body aircraft like the B737 and the A320 is decades away, short-haul air taxi service on electric aircraft is a lot closer than you think. In fact, the first scheduled commercial service using electric aircraft will take flight in less than three years, and it is going to be a game-changer.
Two forces are now taking hold that will dramatically change the short-haul aviation market: a change in the demand for short haul travel; and the rapid advance in electric aviation technology. In a post-COVID world, employees increasingly will work and live in remote locations, reducing the need for short haul travel. Meanwhile, the economics of electric aviation are becoming more feasible. Electric aviation has the potential to change consumer travel behavior, moving travelers out of cars and into low-carbon or zero-carbon emission quiet aircraft. This will result in lower costs and shorter travel times while using existing small airport infrastructure.
Creating an entirely new segment of travel: Sub-regional aviation
The COVID-19 pandemic has demonstrated that employees can have the freedom to work from remote locations without diminishing performance. The impact of this change is already visible in major U.S. cities. Lease rates are down 10% in previously hot real estate markets such as New York and San Francisco. Housing prices in second home destinations such as the Berkshires and the Jersey Shore are also rapidly rising. However, living and working from remote locations will not completely replace the need for face-to-face meetings at headquarters or with clients.
Electric aviation is a subset of the larger Advanced Air Mobility (AAM) market that includes fixed-wing and electric vertical takeoff and landing (eVTOL) aircraft serving a range of 50 to 500 miles. However, we believe that the traditional airport-to-airport will be the leading edge of development.
With today's aircraft design and improved battery technology, short-haul aviation (400 miles or less) is a reality—not a dream. Last summer, a California-based firm successfully flew a retrofitted electric Cessna Caravan. The cost of the fuel for the maiden flight was $4.80 of battery charge compared to $400 in jet fuel cost. Several original equipment manufacturers have developed prototypes and are beginning the process of attaining Federal Aviation Administration certification. The expectation is that the U.S. fleet will include electric aircraft within the next three to five years.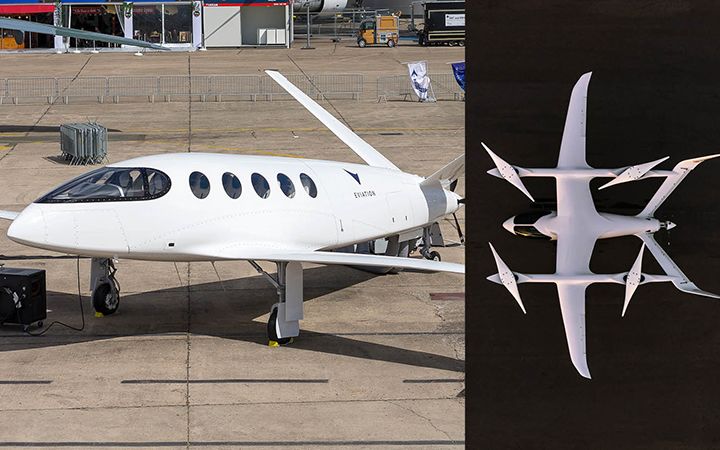 The new economics of electric aircraft are compelling. Direct operating costs of electric aircraft are estimated to be 80% less than conventional turboprop aircraft. Using today's aviation and battery technology, short-haul electric aviation promises to reduce the cost passengers pay for air travel, per passenger mile, by between one-half to two-thirds.
The combination of new technology and changing lifestyle demographics can fundamentally transform the aviation industry in a way not seen since the beginning of the Jet Age. Electric aircraft, coupled with battery charging from renewable energy sources such as solar and wind, will dramatically decrease the carbon footprint for this class of flying.
ICF Forecasts that short haul Electric Aviation represents a $52 Billion Market within 15 years
In the near future, electric aviation will impact the aviation industry, fundamentally changing how we travel. Future sub-regional aviation will rely on electric aviation, creating a new market for passengers, especially those who work remotely in the post-COVID world.
How short-haul aviation will affect the wider market
An analysis of the U.S.'s potential market opportunity estimates a need for a fleet of 3,300 electric aircraft within the first 15 years. Since nine-seat air taxi aircraft do not need the same airport infrastructure as large commercial jets (e.g., shorter runway and no passenger security screening), electric aircraft can take off from regional airports and airstrips by tapping into the underutilized capacity of the U.S.'s 600 scheduled commercial service airports and over 6,000 general aviation airports. Passengers will still be able to access the national aviation system, acting either as feeders into medium and large hub airports or point-to-point services that bypass busy commercial airports.