Digital modernization report: Top trends shaping government in 2023
From big data to zombie apps to staffing challenges, our latest research reveals opportunities for agency leaders to get ahead.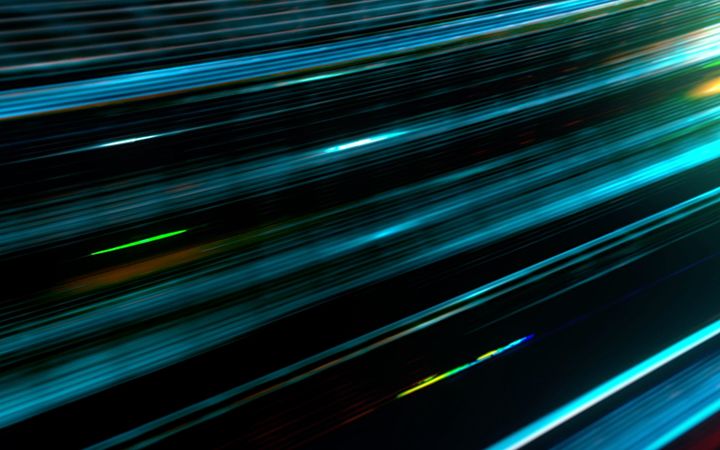 Sign up for Federal Technology and Data insights
Sign up for Federal Technology and Data insights
Sign up for Federal Technology and Data insights
Get our newsletter for exclusive articles, research, and more.
Get our newsletter for exclusive articles, research, and more.
Get our newsletter for exclusive articles, research, and more.
Subscribe now
Learn ways to mix and match solutions and avoid common pitfalls when building a cloud-based infrastructure.
On-demand access. Shared resources. Rapid deployment. Minimal management. These are just four reasons why cloud computing solutions are a valuable tool for today's government agencies and businesses.
While the benefits of cloud are significant, there are challenges that agency leaders need to navigate. Going all-in with a single cloud provider is a risky approach, as it creates unhealthy dependencies and limits your options. Devising a smart multi-cloud strategy is an effective way to avoid the perils of vendor lock-in and mitigate risk—while providing flexibility, improving network latency, and offering failover support.
As you look to architect a cloud-based infrastructure to support your mission, you'll need to know how to mix and match solutions effectively while avoiding common multi-cloud pitfalls. We'll explore these considerations below.
The rise of the multi-cloud approach
Mission is the key driver behind every federal agency decision, and IT modernization is no exception. When we devise transformation plans for federal clients, we start by asking what business and mission capabilities are required—and then determine the right mix of cloud services needed to meet them.
From an agency and acquisition standpoint, you need to ensure your choices and vendors and technologies are fair and open. And as more organizations transition to cloud-based computing services, they're realizing the potential of mixing public and private clouds to tackle challenges and initiatives in fields such as disaster management, decarbonization, and public health.
From an industry perspective, multi-cloud (or cloud-agnostic) solutions are definitely on the minds of chief technology officers and chief information officers when investing in cloud platforms.
For instance, there may be business cases in which specific managed services are highly valuable in a cloud service provider, but elasticity and other features are highly valuable with another cloud service provider. What's needed is a way to mix the two features together to solve a specific platform concern.
According to a survey in the Flexera 2020 State of the Cloud Report:
93% of enterprises have a multi-cloud strategy.
41% of organizations integrate data between clouds.
33% of organizations use multi-cloud management tools.
The challenge of multi-cloud solutions
Of course, multi-cloud is not without its own challenges that organizations and agencies must consider.
The first of these challenges is vendor incompatibility. For example, what works well for your teams in Google won't necessarily work the same in AWS or Azure. Cloud providers use their own proprietary APIs, which hinders the ability to move between providers once you have migrated your application to the cloud. Apache's Brooklyn Project is attempting to address this challenge by introducing an abstraction layer that sits on top of multiple cloud providers, making it possible to select the best matching cloud from a diverse landscape.
It's also difficult to conduct true cost comparisons with multi-cloud solutions. While one vendor may charge more for data storage, another may charge less—but also charge more for data transfer. While it may look cheaper overall moving into multiple clouds, if you don't manage them correctly and develop a sound management strategy, you'll end up spending more money despite the relatively similar surface-level prices among major cloud vendors.
There are also challenges when it comes to transferring data. Sometimes, it can be easy to move mission-critical data into a cloud provider but difficult to extract that data. This is a vendor lock-in red flag. Other examples include starting to invest in customizing a SaaS solution to meet organizational business needs. As more investment is put into adding functionality into a product, it becomes harder to move away from the SaaS provider. The conversation becomes one of continuing to invest in the SaaS solution or starting over and re-investing in building out similar functionality in a different platform or technology.
Agencies and organizations are also limited in the tools they can use to monitor multiple cloud environments. As of now, most agencies do not have one single pane to monitor all environments simultaneously. By leveraging containers, organizations are able to take advantage of cloud architecture patterns like distributed tracing and sidecars—which gives them insight into how their application is performing by centrally consolidating data. One additional advantage: having the application abstracted away from the cloud environment allows it to be easily ported to other cloud service providers.
4 things to consider as you develop your multi-cloud strategy
What should you consider before transitioning to a multi-cloud solution? Or specialized cloud services, such as databricks or tools that sit above the cloud? While there's much you'll need to weigh in the context of your organization's needs, here are four things to keep in mind:
1. Be aware of common features across cloud providers.
2. Select services based on open standards (e.g. TOSCA).
3. Implement DevOps tools and containers. This limits your dependence on the cloud provider.
4. Assess lock-in features up-front. In doing so, you'll avoid downstream surprises.
Flexible options for your future
The journey toward cloud-agnostic solutions is at the heart of enterprise architecture in today's digital government. Undertaking this critical IT modernization process (and learning how to move from strategy to execution) is a worthwhile journey for any agency looking to avoid the dangers of vendor lock-in while laying a strong foundation for success.
From strategy to execution to management, we can help you navigate the entire multi-cloud solution lifecycle and create flexible options for your future.
Discover how we drive IT modernization for federal agencies.