Digital modernization report: Top trends shaping government in 2023
From big data to zombie apps to staffing challenges, our latest research reveals opportunities for agency leaders to get ahead.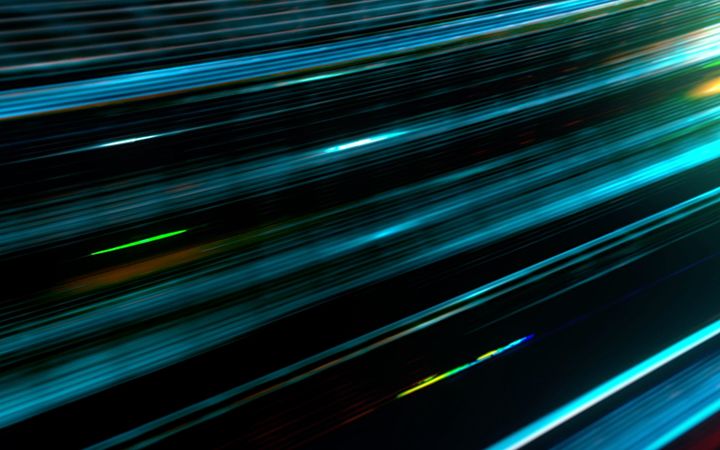 Sign up for Federal Technology and Data insights
Sign up for Federal Technology and Data insights
Sign up for Federal Technology and Data insights
Get our newsletter for exclusive articles, research, and more.
Get our newsletter for exclusive articles, research, and more.
Get our newsletter for exclusive articles, research, and more.
Subscribe now
How fusion teams blend technology and business expertise to propel mission success
Agencies feel the pressure to create better user experiences and quickly deliver on evolving mission needs. They can't afford to waste time and effort, and siloed priorities and implementations often lead to misalignment and frustration between business and IT leaders.
Unified goals lead to more efficient results, and positive impacts on citizen and workforce experiences. Maximize efficiency and propel mission success by organizing teams based on their mission-outcome focus. Create teams comprised of cross-cutting business capabilities—known as fusion teams—to deliver effective digital experiences at mission-friendly speed and scale.
Fusion teams—what they are and why the government needs to pay attention
Fusion teams are multidisciplinary, cross-functional teams that blend business and technology expertise aimed at accomplishing priority mission goals.
What are fusion teams?
A fusion team is a multidisciplinary team that blends technology or analytics and business-domain expertise and shares accountability for business and technology outcomes. Instead of organizing work by functions or technologies, fusion teams are typically organized by the cross-cutting business capabilities, business outcomes or customer outcomes they support.
Source: Gartner
These teams are critical to the success of federal modernization efforts as they work iteratively and are empowered to make quick decisions that benefit citizens and serve the mission.
Often, IT developers and business leaders work independently or collaborate only toward the end of a project's lifecycle. Business leaders, with a mission goal in mind, determine the solution they need then pull in developers to help them execute. IT leaders may work to implement security measures or new technologies in an effort to modernize, but fail to factor a strong understanding of mission objectives into the equation.
Creating fusion teams that consist of both business and IT professionals allows space for collaborative innovation across areas of expertise. Developers and business leaders can work together to provide valuable input and suggestions with mission goals in mind. Add product designers with customer experience (CX) design expertise into the equation, and you have a recipe for improved service delivery that leads to happier customers.
Leverage fusion teams to propel mission success
The idea that teams are more efficient and effective when working toward a common goal is an easy pill to swallow. But federal agencies face a unique set of challenges like stringent security precautions and change management hurdles. Pulling IT representatives into business initiatives earlier leads to more strategic development as they have a stronger understanding from the start of what the solution intends to accomplish—leading to faster mission outcomes and better user experiences.
On the flip side, providing business leaders with a more open and consistent understanding of technology reinforces the importance of technology adoption and security measures. Cultural adoption of technology becomes smoother when workforces are given the opportunity to understand the why and how behind modernization and have a clear picture of its direct impact on mission success.
For example, we've seen fusion teams drive major advances in public health. To address the mental health crisis that has emerged in the wake of the COVID-19 pandemic, we brought together a fusion team of data science, public health, and IT leaders to devise better ways for agencies to predict mental health outcomes in children. Central to that solution is an ecosystem of platforms—they serve as a key enabler of the digital experience—but by leaning on public health and data science experts we were able to help shape a solution with the end user and mission in mind.
Discover how we drive IT modernization for federal agencies.