Is it expensive to convert the federal fleet to EVs? Not over the long term
While the upfront costs are higher for electric vehicles (EVs), electrifying the entire federal fleet is an investment that pays off in only four years.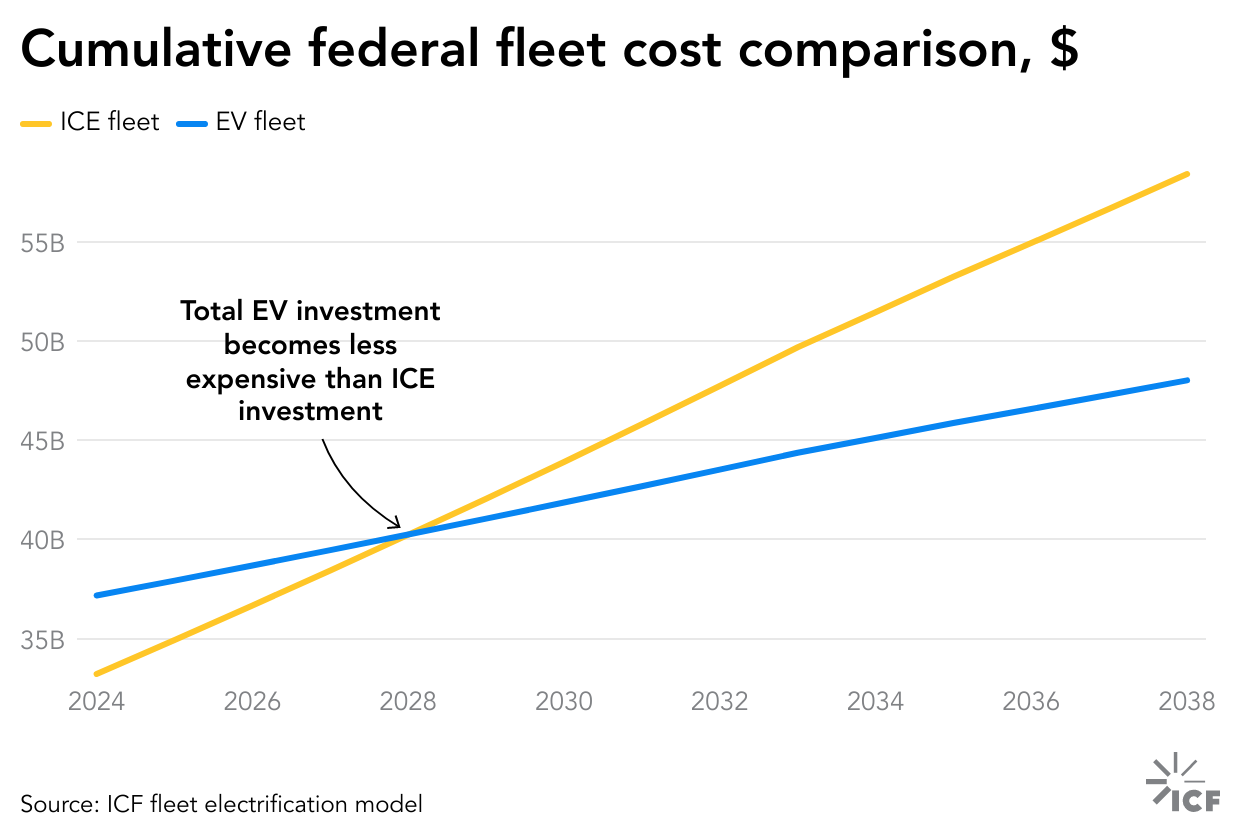 Price is a top consideration for fleet managers trying to meet the federal government's goal to electrify the federal fleet by 2035. We used our proprietary fleet electrification modeling technology to determine the costs of replacing the entire federal fleet in 2024 with either EVs or internal combustion engine (ICE) vehicles.
Switching to EVs would save federal fleet managers nearly $6 billion over 15 years. The breakeven point for federal fleet managers would occur in 2028, at which point total EV expenses become less than total ICE expenses.
Read our federal fleet electrification paper for additional details on the total cost of ownership over the lifetime of EVs compared to gas-powered vehicles.