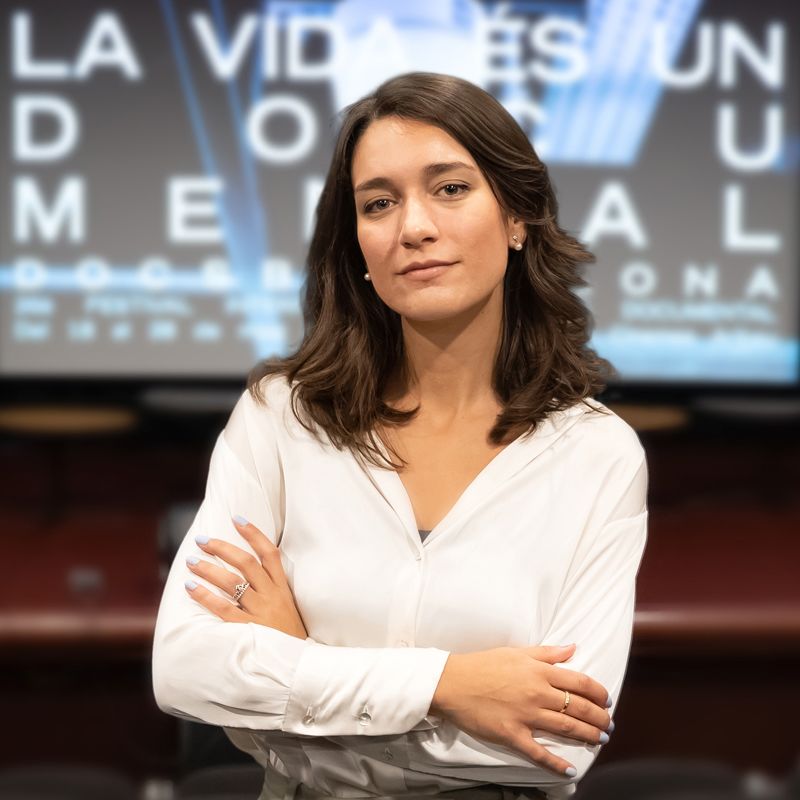 INSIDE ICF



Q&A with Patricia Cepeda
For Patricia, a campaign strategist, the message of the fundamental right to education is one that needs to be heard. To bring attention to the millions of children forced to stop schooling during times of crisis, she helped the European Commission and partners launch the #EducationNoMatterWhat campaign to share powerful stories.
"We meet these children, and get to know their stories."
Q: What is #EducationNoMatterWhat?
A: The #EducationNoMatterWhat campaign sent filmmakers to hotspots of international crises to capture the reality of what's happening on the ground for dozens of children, teachers, parents, and community leaders. The European Commission, with the help of ICF and other partners, is using films to share personal narratives you don't see on the news or read in the papers. The team created three short films—Marie from Burkina Faso, Sonia in Ukraine, and Hanan of Syria—plus a 12-minute film focused on the children of Ukraine by documentary filmmakers Claire Billet and Olivier Jobard. The films give voice to the millions of children caught in humanitarian crises around the world.
Q: Why is this campaign so important?
A: When Russian troops invaded Ukraine in February 2022, classrooms fell silent. Schools lost power and many were destroyed by relentless shelling. But Ukraine is far from being the only country where war has caused an interruption to children's education.
When I joined this project, I learned that the education of nearly 222 million school-aged children worldwide has been impacted by some sort of conflict. Nearly 78 million are out of school. And the impact can be enormous and follow them throughout their lives. This is a "quiet" tragedy that you don't often hear about in the news. 
Our campaign tells the stories of these children. You see how Sonia, Hanan, and Marie fight every day to protect their education while living in crisis zones. The filmmakers interviewed kids in Ukraine plus their parents, teachers, and friends to shed light on what life is really like when you are displaced from your school and lose access to education. And how, through incredible courage and fortitude, they start to rebuild. For those of us living in privilege, our eyes are often closed to these situations happening worldwide. This campaign remedies that.
Q: How are you sharing these stories?
A: The biggest challenge for me, and the team and all our partners, was to think strategically about how this campaign could impact the audience. Hearing kids from Ukraine talk about the challenges of going to school while under siege and yet how grateful they are that classes have started again? That hits home for young people across Europe in a way that statistics or policy never could.
This campaign goes beyond social media. We're taking these documentaries to film festivals across the European Union, to help raise awareness and a deeper understanding of such an important topic. And then one of my favorite parts of the campaign is how we partnered with VICE World News. We ran a contest inviting young people to pitch their own ideas for a documentary. The winner got to produce their film with VICE.
Q: How does this campaign connect to your purpose?
A: As a millennial from Spain, I am part of the target audience. But this campaign also touched me in a personal way. I was living in Puerto Rico when Hurricane Maria hit in 2017. It was my last year of college, and the island was absolutely devastated. Classes stopped for almost six months and my graduation date was pushed. It felt like six years! Thanks to my education, I've been able to live in the U.S., Europe, and Africa—and I learned to never take something basic like education for granted. This campaign is an important reminder of that.
There were actually bombings happening while the documentary was filming in Ukraine. I was back in Brussels with our team, but we were really scared for the children. The directors had worked in many other crisis zones, so they were very calm and kept reassuring us. But that really brought it home to me. How can any of this be okay? When we screened the videos for the first time, it literally gave me goosebumps. Now, I am constantly reflecting on the importance of education. We should always cherish it and work to protect it—even in the harshest of conditions. No matter what.
Photography from the documentary "When I Grow Up," produced in collaboration with partner Agence MYOP and the directors Claire Billet and Olivier Jobard

14-year-old Sonia walks through her damaged school in Irpin, Ukraine

Students returning to a recently reopened school in Ukraine

16-year-old Marie at her school in Burkina Faso

15-year-old Hanan at her school in Syria

Sonia studying in Ukraine
This article was produced for the European Union under Specific Contract ECHO/INF/BUD/2022/81001/876192+876193 FWC no: No COMM/2021/OP/0037 (COMM-2021-OP-0037-006- ECHO). The content of this article does not reflect the official position of the European Union. Responsibility for the information and views expressed therein lies entirely with the author(s).