The housing recovery process is complex, and case managers shepherd applicants through the steps. To do this effectively, it helps to understand where and how case managers can help.
Our overall case management goal in disaster recovery programs is to move applicants as quickly as possible from despair to possibility—disaster to recovery. That work does not just involve processing applications and paperwork. Experienced case managers know how critical it is to build strong relationships with applicants from the start. They do this by listening, showing empathy, providing excellent customer service and support, and communicating program requirements. Consistency in all these areas is important. Applicants often develop a relationship with their case managers through this process, so their initial meeting must be a positive one.
It's important to note that when we talk about applicants, we are referring to homeowners, landlords, housing authorities, and renters. They're our neighbors, and citizens of the communities we serve. Helping applicants navigate the complexities of federally funded housing programs can be challenging—particularly during a pandemic—but also rewarding. We speak from experience. Our team has provided case management services in hard-hit areas after hurricanes and flooding, including in Louisiana, Texas, and Puerto Rico.
The scope of a case manager's job extends beyond what you might expect. In Texas, during recovery efforts after Hurricane Harvey, case managers continued receiving calls from applicants—even after their applications had been processed and construction had started. Although our case managers were no longer part of the day-to-day process, they continued to respond to applicant needs and show kindness and patience throughout the process.
Steps of the housing recovery process
In a housing recovery program, a case manager's primary function is to assist the applicant with the up-front work required for eligibility and determination. The steps include:
Application intake
Quality control and review of files and documents
Eligibility determination
Environmental review
Damage inspection
Duplication of benefits (DOB) determination
Grant or contract award signing
Construction
Closing activities
Case management best practices
We believe that case management is a collaborative and iterative process. It involves taking action up front and throughout the program—advocating, assessing, communicating, coordinating, facilitating, and planning—to achieve a goal or an outcome. Here, we evaluate and summarize five case management best practices and lessons learned from our experience.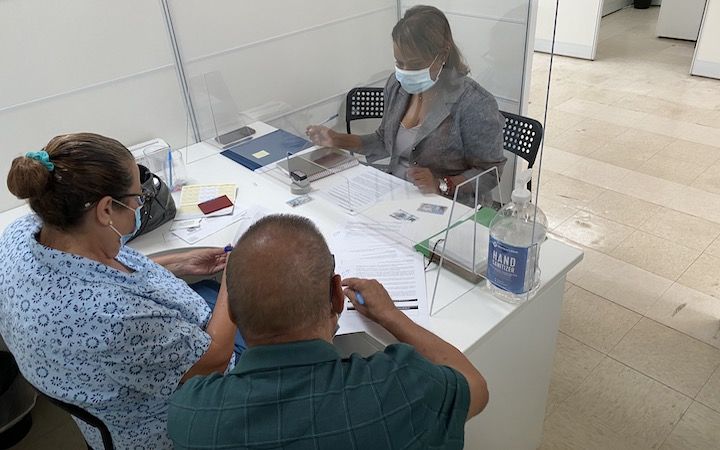 1. Take a one-to-one approach
There are different approaches to case management, but we found that assigning one case manager per application often produces the best outcome for the applicant. We refer to it as a "one-to-one" approach. The benefit to applicants is they will have a dedicated case manager throughout the entire process who understands their situation and is available to answer questions. This can cut down on confusion and frustration for applicants, and save time getting multiple case managers up to speed. Another approach, which we refer to as the "assembly-line" method, is a process in which case managers are assigned based on functions, such as intake or DOB, rather than by applicant. The benefit to this approach is case managers will be dedicated to performing specific functions and know them well. The downside for applicants is they can sometimes feel neglected or forgotten, as they are handed off from one functional case manager to the next.
In either approach, case managers don't need to be experts across-the-board, but they should be thoroughly aware of application requirements, have a step-by-step method for completing the application, serve as applicant advocates, and make the process as streamlined as possible. By following a roadmap of detailed program policies and procedures, a case manager can determine eligibility, complete a DOB analysis, and help facilitate construction decisions by acting as a liaison between applicants and contractors.
2. Establish upfront communication
Case managers rely on detailed procedures and checklists to assist applicants. Clear guidance and documentation, provided by the case manager as soon as possible, promote applicants' trust in the program. More importantly, this step improves the case manager's ability to navigate the applicant through what can be a long road to recovery. A commonly used handout or checklist, for example, lists the documents that applicants need to gather and prepare before their initial intake meeting.
Skilled case managers also know how to talk to applicants using positive language, concrete examples and narratives to encourage applicants through the process. They know when to adjust their communication style to meet the needs of the individual applicant. They are also strong community advocates and keep track of their applicants' progress. We've seen program participation rates rise when applicants see results and changes in their neighborhood. In Texas, for instance, often only one applicant per neighborhood was all it took to encourage their neighbors to apply.
As part of an effective communication strategy—and to benefit the long-term growth and stability of the impacted area—it's critical to employ case managers who live in or who have connections to affected communities. One of our case managers in Texas grew up in a neighborhood that submitted the most applications overall. She established trust with applicants and generated enthusiasm and awareness of the program. Applicants are drawn to case managers they can relate to who understand the local culture and needs.
3. Place a strong emphasis on training
We often provide no less than two weeks of case management training at the start of a program. The training and onboarding time can be intense for case managers as it includes everything from federal processes and regulations, program procedures and protocols, to customer service, interviewing applicants, and de-escalating situations. Training is ongoing and reinforced often.
Supervisors need to prioritize regular training sessions, including just-in-time training, and job aids to communicate policy changes. From past projects, we've learned that blocking out a couple of hours every week for training purposes helps create skilled case managers. We also schedule team-building activities once a month to promote shared learning and collaboration. Creating a positive work environment and a cohesive culture helps foster positive morale, and therefore a team that wants to "stick and stay." We use contests and games to test case managers' knowledge about the programs, and we celebrate team members' successes.
In areas where there may be multiple applicant intake centers, we schedule group virtual visits and frequent manager meetings, especially in the beginning. Application intake center staff in each location meet every morning to talk through internal issues and work through solutions together. For case managers who are struggling with their workload or responsibilities, we pair them with experienced case managers to mentor each other. Co-workers are often the best resource to raise skill levels.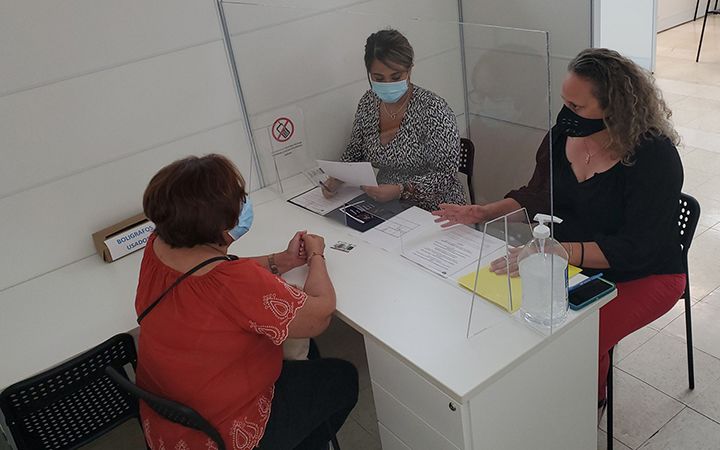 4. Promote accessibility
While accessibility and flexibility have always been critical considerations in case management, the COVID-19 pandemic underscored the need to meet applicants where they are. Due to COVID-19 restrictions and distancing requirements, training tools and scripts to promote a "touchless" application preparation are necessary. Processes and workflows to prepare applications over the phone and using drop boxes or a secure portal rather than a visit to an intake center can help supplement in-person visits.
At the start of the COVD-19 pandemic, we developed do's and don'ts for case managers and other support staff:
Do be flexible.
Don't be confrontational or show frustration.
Do be helpful, supportive, and empathetic.
Don't dwell on inconvenience of protective measures.
Do prepare in advance of each meeting.
Don't stray from the procedures and protocols.
Do minimize additional visitors at appointments.
We aim to make program opportunities available and easily accessible to all eligible residents in the affected community. This impacts the way we reach out and promote the program, the way the building and office is structured, and the languages in which our materials are made available. It's important to have bilingual support staff in every intake center and provide "I Speak" cards to remove language barriers with applicants.
Even without a pandemic to complicate the process, applicants cannot always travel to meet their case managers. For people with mobility issues, most programs can and should offer transportation services. Churches and other neighborhood facilities may provide alternate places to meet. Certified notaries are often available in intake centers and wherever application documents are processed and signed.
5. Use data to inform decisions
Recovery programs often use case management tools and software, such as disasTRAX®, to manage applicant documentation in real time. To track the overall health and effectiveness of the program, managers use these systems to provide accurate and regular reporting. Tracking relevant data (total number of applications, where applicants are getting stuck, how quickly case managers are processing applicants, how many applications need environmental clearances, etc.) allows us to evaluate case management and program performance, intervene, and remove roadblocks as needed.
We take that data and check it against real-world scenarios to ask and answer vital questions: Do I need to hire more case managers? Do I need to schedule more training sessions? What are the barriers to obtaining source documentation for applicants?
Putting it all together
It's easy to say that putting the applicant first and managing a compliant program are our top priorities, but the process and ways in which we do that are rigorous. The best practices we have outlined here are points to consider and emphasize when managing a disaster recovery program with case management services. We understand that every community has its own unique challenges and requirements. The ability to adapt and accommodate also goes a long way.