David Yang guides clients' digital transformation journeys
Tech leader helps U.S. federal clients adopt and adapt to next generation technologies while also serving his local community
David Yang
is passionate about guiding our clients through their
digital transformation
journeys. As vice president for digital transformation, he prioritizes building relationships with existing and potential clients, meeting with them regularly, learning about their business needs, assessing new technologies, and collaborating with our
technology partners
to identify the best solution to help each client meet their specific goals.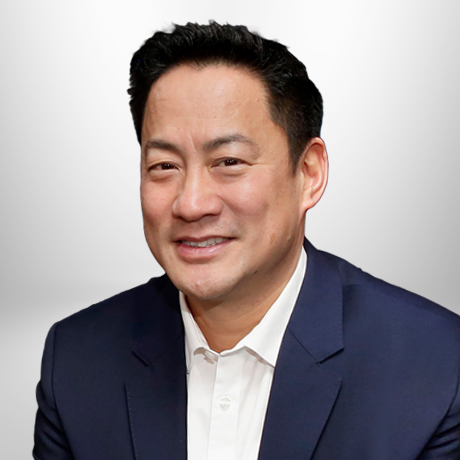 "In tech consulting, it's important to stay front and center with your clients and work at it every day so you can continually anticipate and adapt to their needs. Clients look for people and companies they know and trust." — David Yang
David began his tech journey 25+ years ago, first as a graphic designer for several nonprofits, small firms, and airlines, then as one of the federal government's first web designers. Since then, he's dedicated his career to driving growth and adoption of cutting-edge technologies in the public and private sectors. And guiding those who work for and with him to do the same.
"The future is bright for technologists because innovation continues to accelerate. There are always new advances that provide lots of opportunity to grow and expand your IT skills. We're always looking for collaborative, open-minded, forward-thinking people to join our team." He adds that people skills in this field are also a must.
Second time around
Following his first career with ICF, he re-joined us as part of our acquisition of leading digital transformation provider ITG. He saw the acquisition as a pivot point in ICF's commitment to digital transformation, but also welcomed the opportunity to return to a purpose-driven firm. "I'm excited to be back! It's great to reconnect with old colleagues, and good to be with a company that embraces ESG [environmental, social, and governance] principles during this critical time."
"ICF is the 'goldilocks of consulting firms'—not too big, not too small. It's the same as when I left, in all the good ways: culture, values, particularly our integrity. We really care about our people and clients."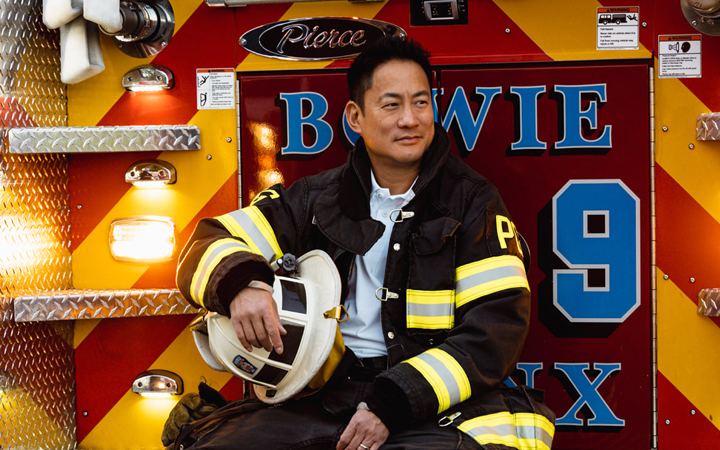 David says that there are lots of companies that stress the importance of work-life balance but ICF really "walks the talk."
"You see a proactive approach throughout the company of respecting people's personal lives and family time," which is very important to this father of three. "We want people to work smarter, not harder. That's what keeps them at ICF."
Modern-day Renaissance man
Firefighter, podcast host, mentor, advisor, and certified life coach. David never stops learning, growing, and helping transform the lives of others.
A first responder for over 20 years, he's now a volunteer captain/EMT with the Prince George's County (Maryland) Fire Department, steps from where he grew up.

He co-hosts The Inc. Tank podcast, which explores the impact of leading-edge technology on business and society. And promotes the Modern Elder Academy, a school dedicated to transforming aging through midlife wisdom.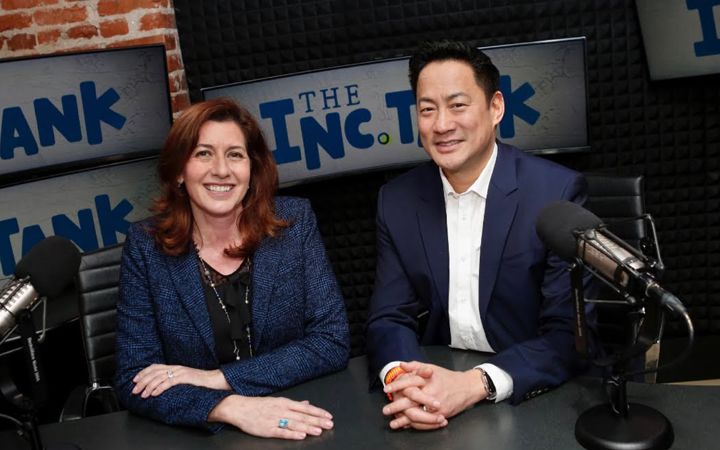 David is actively involved on several boards in the public sector space, including the Advanced Technology Academic Research Center (ATARC) and the Association for Federal Information Resources Management (AFFIRM). A participating member of the Virginia-based Asian American Chamber of Commerce. And a business mentor for DCode, where he brings his expertise to help tech startups looking to enter the federal market.
With an eye to the future, he's currently working on his masters' degree in nonprofit administration with a plan to lead his own nonprofit organization someday.
Federal CIO roundtable: HHS and ATARC leaders share insights on modernization
HHS OIG and ATARC leaders share their digital modernization lessons learned—including what works and what doesn't.