Digital modernization report: Top trends shaping government in 2023
From big data to zombie apps to staffing challenges, our latest research reveals opportunities for agency leaders to get ahead.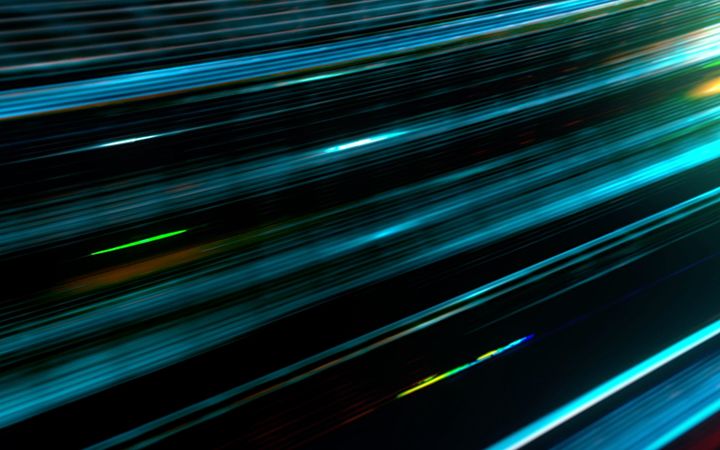 Sign up for Federal Technology and Data insights
Sign up for Federal Technology and Data insights
Sign up for Federal Technology and Data insights
Get our newsletter for exclusive articles, research, and more.
Get our newsletter for exclusive articles, research, and more.
Get our newsletter for exclusive articles, research, and more.
Subscribe now
Award-winning tech exec finds purpose in uplifting others
Enterprise tech leader Chola Sims is honored by the Women of Color STEM DTX Conference for leadership in STEM and her commitment to advancing women in technology and life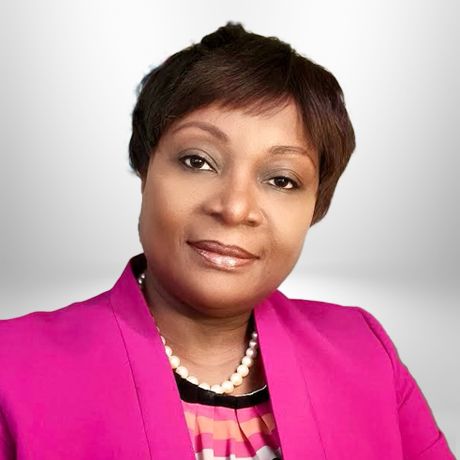 Creating enterprise-wide strategy and governance in a field as expansive and disruptive as tech is a daunting task. And the stakes are even higher when you're working for a purpose-driven company that's building a more prosperous and resilient world for all.
But Petronella Chola Sims (Chola) was up for the challenge. When she joined ICF in 2020 as vice president and our first enterprise technology leader focused on client-facing solutions, she dove into her role to accelerate the evolution of our technology-focused services and solutions to a modern, well-governed, and core feature of the company. And take our leadership in tech and tech-enabled solutions to the next level.
Working in partnership with technology and domain leaders across the company, Chola developed our first Enterprise Technology Management and Governance (ETMG) Framework, identifying 47 technology management and governance objectives to drive the technology process maturity across our enterprise.
With the ETMG and the adoption of a standardized enterprise architecture and solutions architecture methodology, we can deliver more highly scalable, well-defined, larger programs with solutions. Solutions that meet the standards and expectations of our clients. Leverage our technology partnerships even more effectively, and more importantly, deepen our impact on the world.
The making of an industry leader
Born and raised in Zambia, Chola came to the U.S. in her early 20s where she worked in the public and private sectors—as a computer systems administrator, a systems engineer, then moved into strategy and enterprise/solutions architecture. But that wasn't her initial career plan.
"I initially wanted to be a doctor, an OB-GYN or a pediatrician," she explains. "Computer science was still a new field of study. What changed my plan was my acceptance into a pilot computer science program at Evelyn Hone College in Zambia."
Demola Sholagbade, our vice president of diversity and inclusion, shares, "Chola grew up observing women with very little to no formal education fight social injustices and other causes—which ultimately led her to want to help women enter fields like technology."
Fast forward, Chola has developed a proven track record of leading high-performing, cross-functional global teams that deliver technology solutions through engagements with values from $100 million to $3.3 billion. For clients spanning multiple continents, including Asia, North America, Latin America, and Europe.
Forging the path for women in technology
A champion of diversity and equity, Chola is a founding co-chair of our Women Employee Community Network, an internal employee resource group where colleagues network, openly discuss the challenges they face every day, and give and receive support. The network is open to both women and men—and has helped reduce the unconscious biases that all employees can have about one another in the workplace.
She also co-founded and leads other internal communities, including the Technology Leadership Council and Women in STEM, and she promotes the professional development of our 1,700 technologists.
"Chola advocates for technology workforce development inside ICF through her involvement in our Women in STEM initiative and in the wider community as an active contributor to Women in Technology."
Paying it forward
Today, Chola not only mentors young technology professionals, but is involved in numerous philanthropic organizations.
Staying close to her roots, she's involved in several nonprofit organizations that uplift and empower women and children in Zambia. As founder and CEO of the MarChan Foundation, which supports children in underserved communities. Co-founder of the Mullan Foundation, which supports the academic and social economic development of young girls. And a board member of Atlanta Zambian Women with Influence, which supports programs and solutions to empower women and children. She's also a member of Women in Technology, UN Women, and The Women's Center.
"As a migrant, a Black woman, and a woman in tech, I've had to overcome numerous obstacles in my life," Chola shares. "Being honest, acting with integrity, respecting others, and saying and doing what is right—even when it's hard—is something I strive for every day. And also the qualities I look for in the people I work with."
For her incredible contributions, to ICF and the tech industry at large, and her commitment to elevating women, particularly women of color in tech, she was recognized, through an intensive peer review process, with Career Communications Group, Inc.'s Women of Color STEM DTX Conference 2022 New Media/IT Leadership Award.